Section 4 – two lines off the intake manifold
These 2 lines are short and easy to follow. The one on the passenger's side connects at a "T", so I'll show a few extra lines too.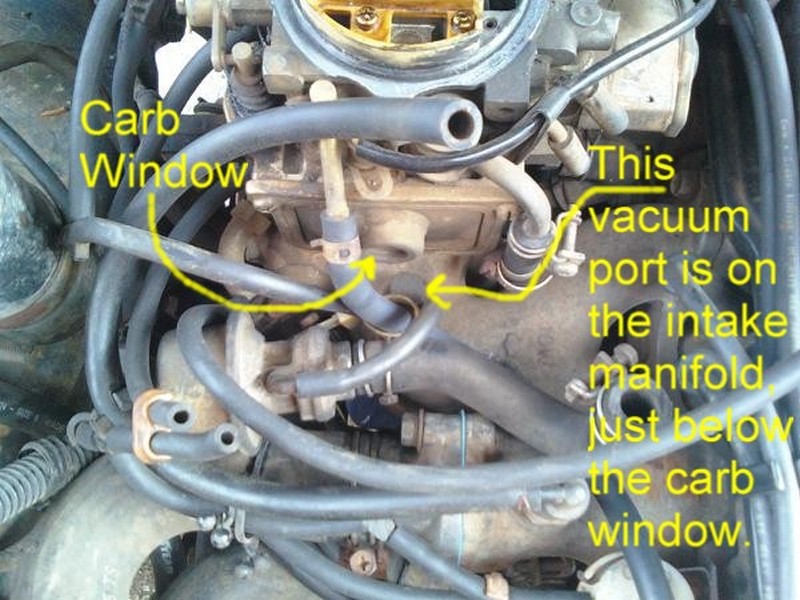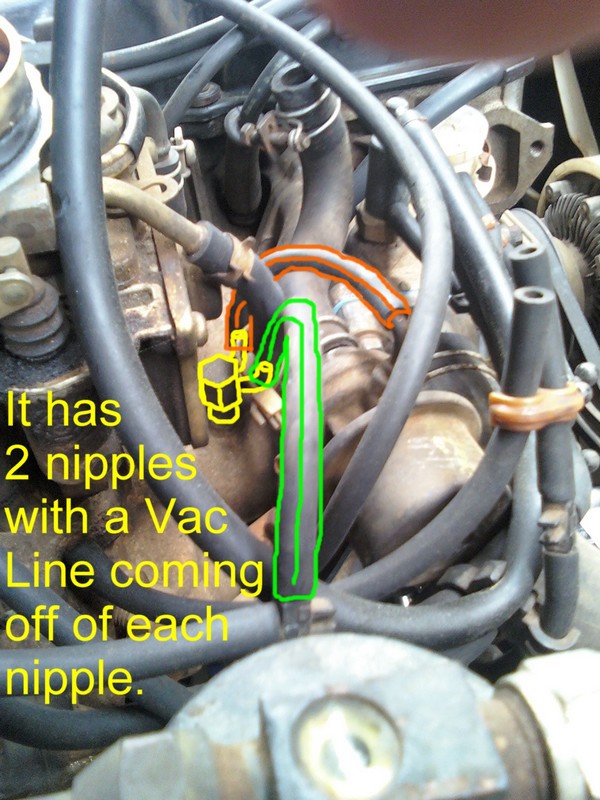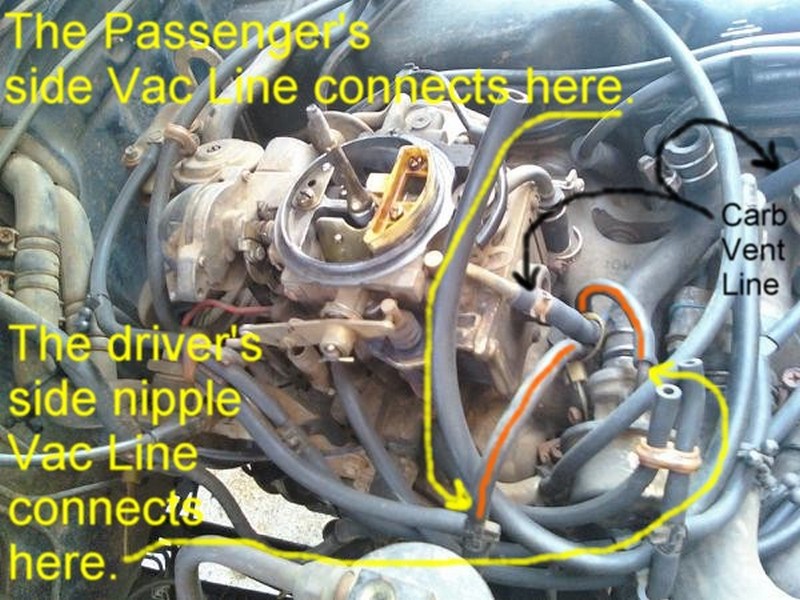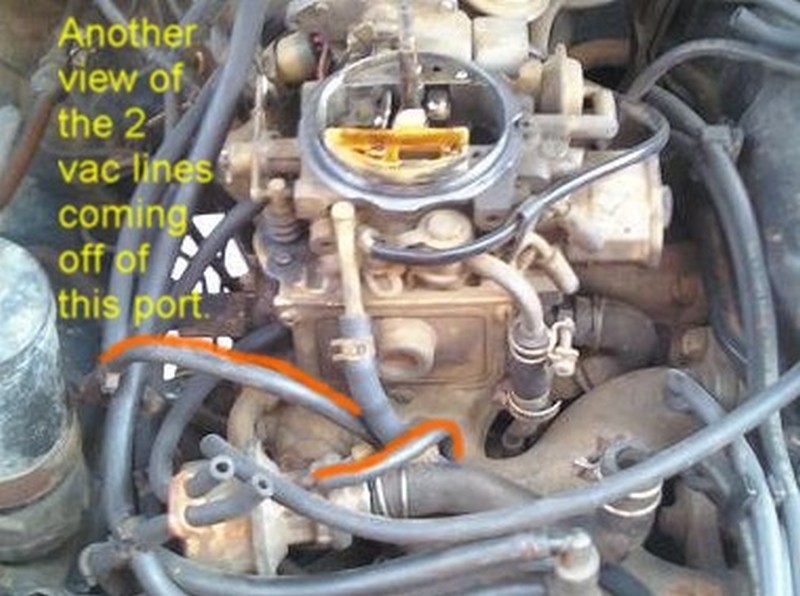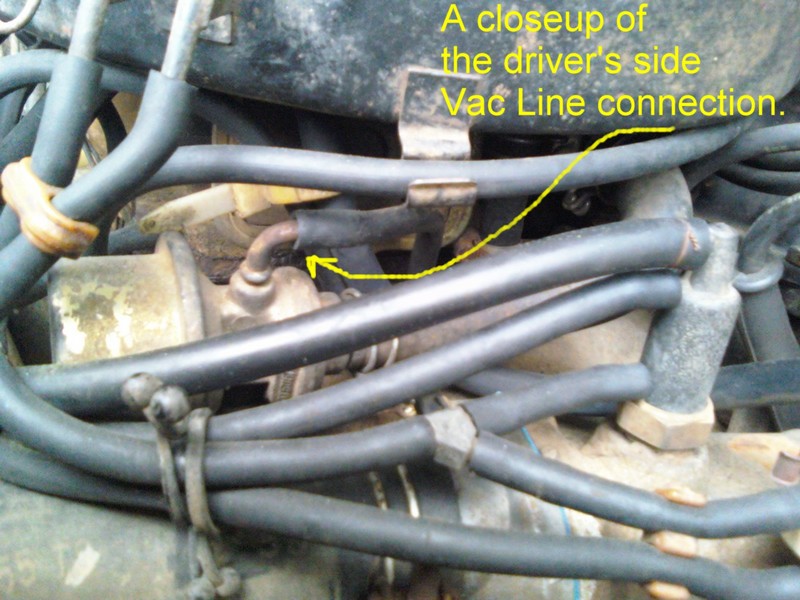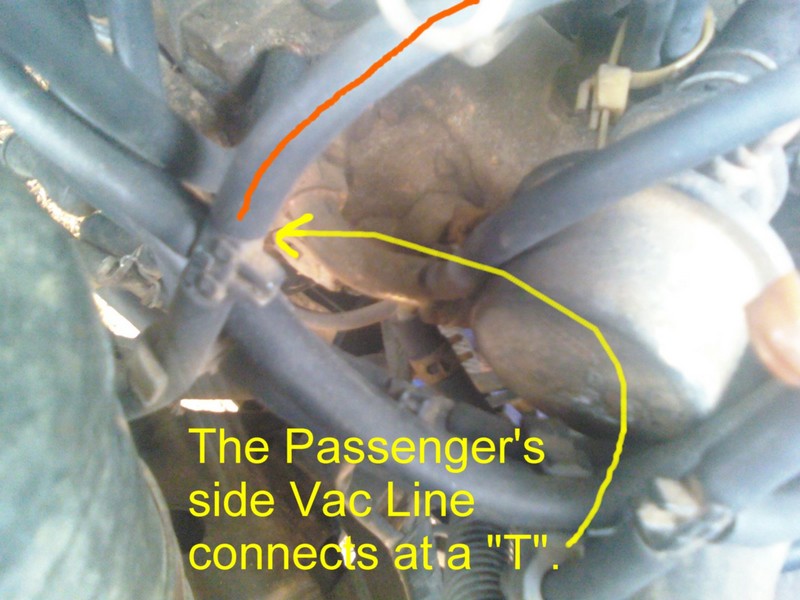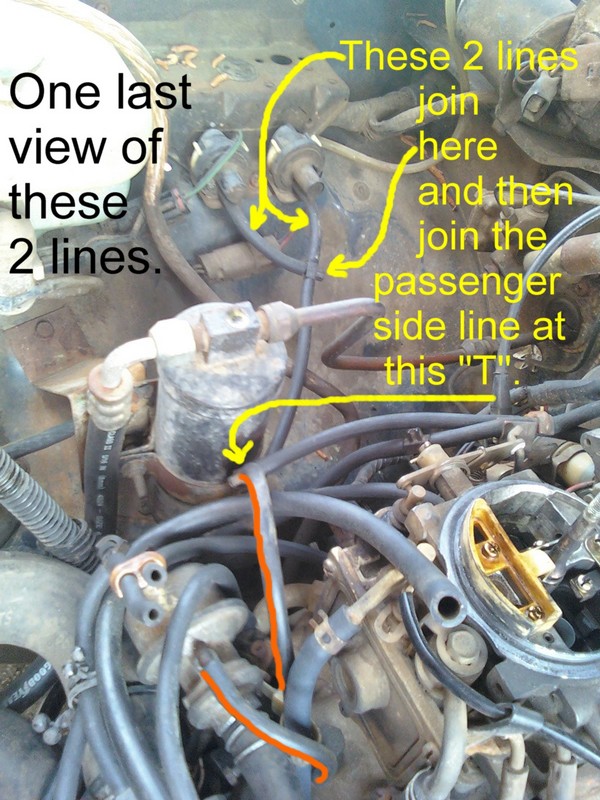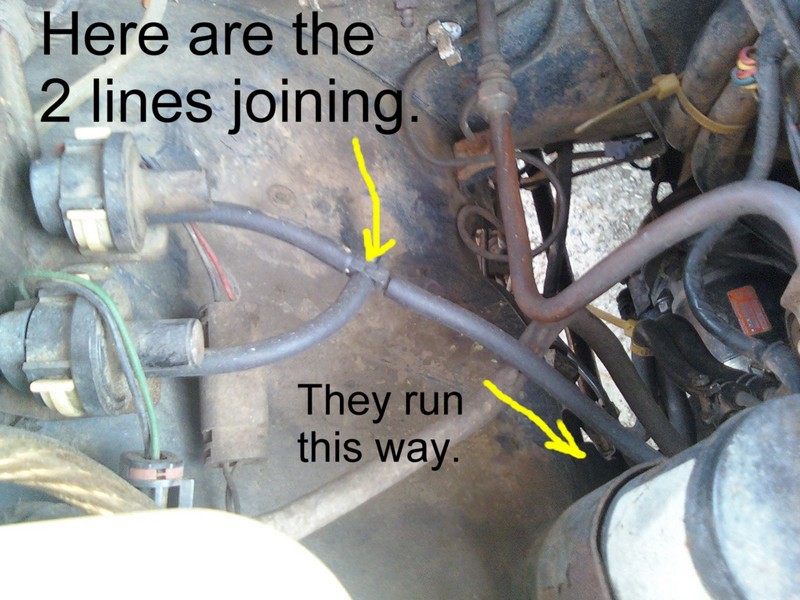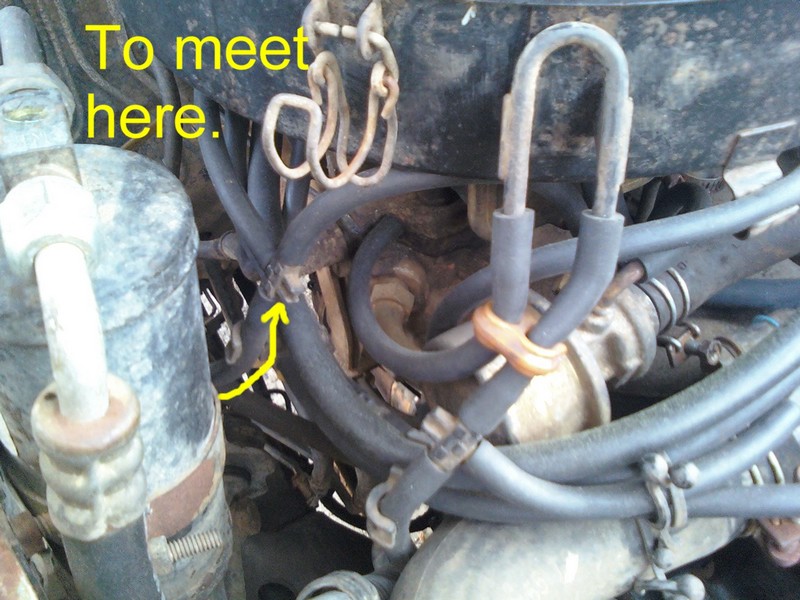 In the home stretch! In Section 5, we'll wrap up with miscellaneous vacuum lines and hoses.
Click here to go to Section 5!