Having owned over 20 different Nissan-built vehicles, and having driven upwards of 500, it's no secret I'm a fan. I've always loved the "feel" of Nissan's vehicles, and I've always felt they had a little more character than other Japanese automakers. To me, they've always seemed to engage the driver a little more than similar offerings by Toyota and other manufacturers. Our current fleet spans six decades, and each of our cars has a personality all its own.
However…. After almost 10 years of running this forum, defending some questionable decisions by Nissan, and faithfully supporting the brand, I think I've finally seen clear and convincing evidence that Nissan Corporate is simply not paying attention.
Part of the beauty of being an independent entity, with no corporate ties to the manufacturer, is that we're free to speak openly about the company… So here it is:
What the hell were you guys thinking?
I'm speaking of the Murano CrossCabriolet, the long-rumored (and recently-unveiled) project from Nissan. You know, the one where they take the Nissan Murano, a beautifully-styled, perfectly-functional, much-refined, second-generation midlevel crossover wagon and convert it into something that appears to eliminate almost all of the aforementioned benefits.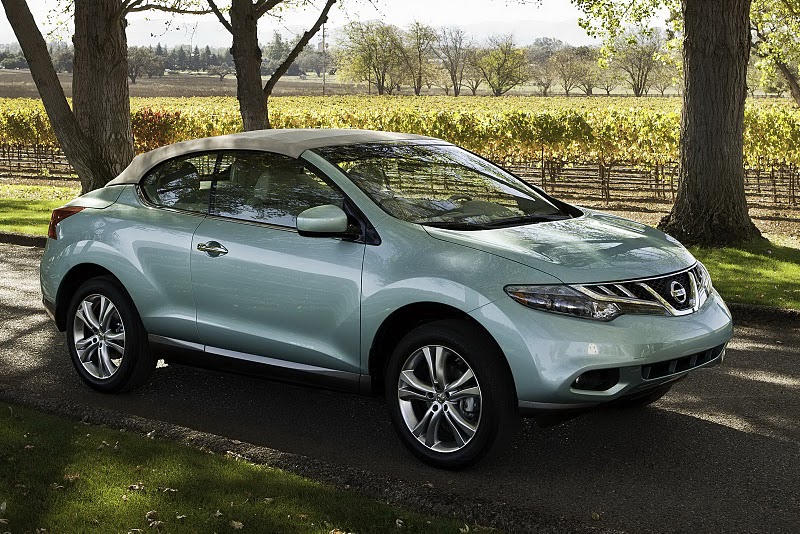 Let's look at those three attributes:
Style: The second-generation Murano (as well as its predecessor) succeeded in appearing stylish in a segment of vehicles known for their stodgy lines. The CrossCabriolet removes those lines, eliminating the graceful, arcing roofline and visually foreshortening the chassis by removing the rear doors. The result is too tall, too large, and too bulbous to be taken seriously. The addition of the fish-hook headlights and taillights (now a corporate signature) only succeeds in adding more gaudiness to the failed premise.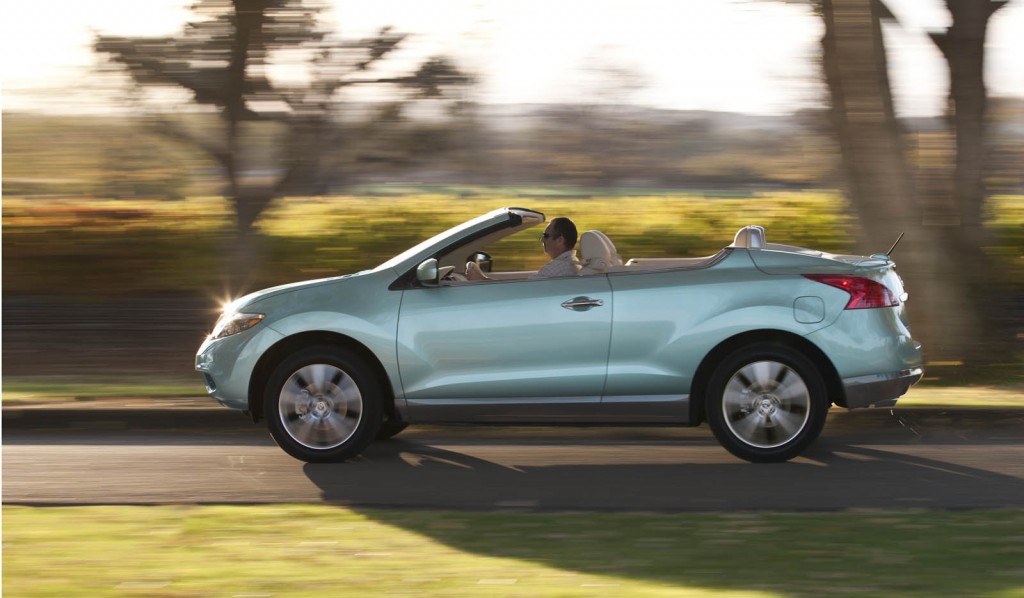 Functionality: The Murano we've all gotten used to seeing is a much-loved vehicle across the US. What's not to love? Seating for five, easy ingress and egress, sporty handling, front or all-wheel drive, and a perfect size for both suburban family outings and multi-passenger urban commuting. The Murano owners we've spoken to absolutely love their crossover. Enter the CrossCabriolet. Seating space is reduced to four, entry and exit are markedly hampered, handling and acceleration will no doubt suffer, and cargo space has been eliminated.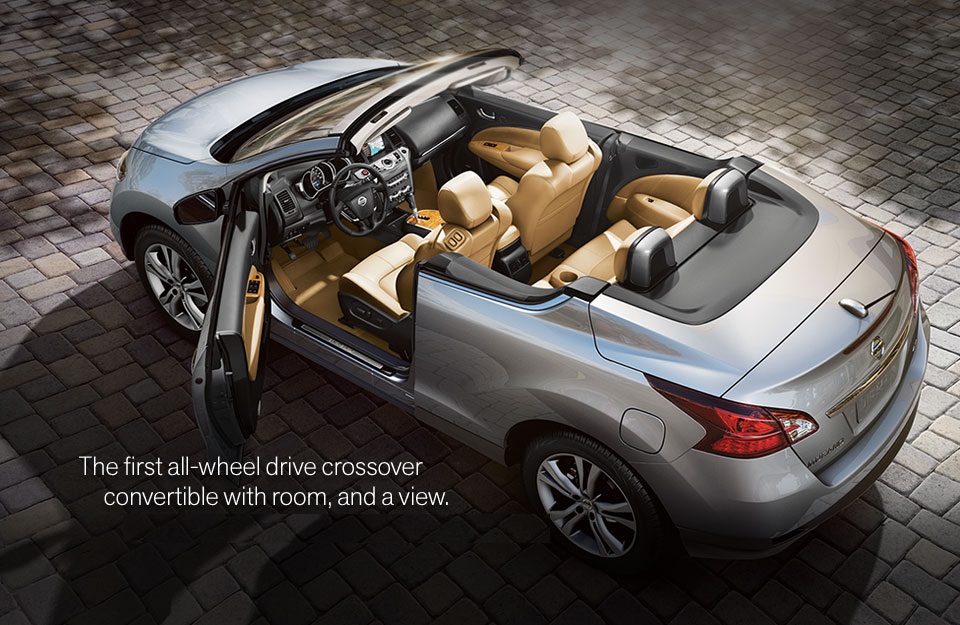 Refinement: 2012 marks the 10th anniversary of the Murano in the US market, and Nissan has suceeded in bringing its venerable crossover wagon upscale, while still remaining attractive to the masses. However, all that refinement threatens to blow out with the breeze. The CrossCabriolet wears a cloth top (which will undoubtedly increase wind noise). The dual-slit rear window appears to be a poorly-planned afterthought, and will certainly hamper visibility. The added structural bracing will likely add 200-300 lbs to the Murano's already hefty chassis, with no accompanying increase in horsepower – so, performance and fuel economy will suffer.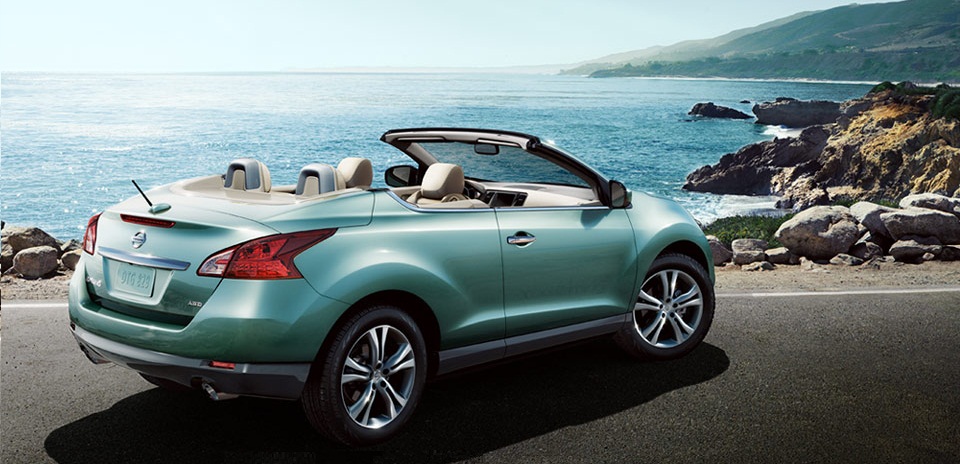 Our very own Chris Snider ("MinisterofDoom") summed it up: "What you end up with is a car with no luggage space, seating for only 4 people, poor performance and handling, mediocre fuel economy, limited headroom and terrible visibiliy, and a backseat that has to be climbed up into… all for the singular pleasure of feeling the wind in your hair?"
According to Brian Carolin, senior vice president for Nissan sales and marketing: "It's not going to be a volume car, but there's a degree of bravery for us to bring out a car like that right now. It will surprise a lot of people."
Yeah, we're surprised.
Typically, manufacturers want to build something that will fill a niche. We're still trying to figure out exactly what niche the Murano CrossCabriolet fills.