Why "Trading-In" Makes Sense
It's a great time to consider a new car. With the economy in the toilet, those of you who have kept the old ride well-maintained and avoided car payments may finally be getting your opportunity to shine. Dealers are making unprecedented deals to move inventory, and it's changing the rules of car buying.
We all know the term "trade-in." We all wonder if trading-in is the good deal it seems to be, and it's certainly not for everyone. The best way to figure that out is to understand the trade-in process and how to prepare your car for the best possible trade-in value.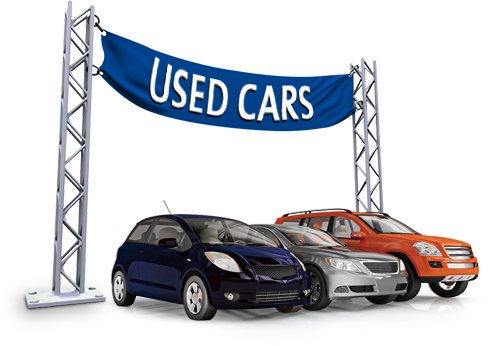 The advantages of trading-in your vehicle begin with convenience. You avoid the hassle of selling the car yourself. You don't need to worry about advertising the car to prospective buyers, including writing an ad, posting an ad in a print or online publication or paying for the ad once it's posted. In addition, you avoid the inconveniences of setting appointments, showing the vehicle and offering test-drives.
The ultimate convenience is transferring the credit of your trade-in toward the purchase of another vehicle. When a car dealer buys your vehicle, you avoid the paperwork and simply provide your signature on the required documents.
You can sell your vehicle to a third party and hope you can make more money than you would receive if you traded-in. Just don't forget to factor in the "legwork" and hassles involved in a "Do-It-Yourself" vehicle sale.
Of course, there are a number of things you can do to ensure you get top dollar for your vehicle, whether you trade-in or sell it yourself.
When it comes to selling your used vehicle, think clean. A dealer is going to appreciate (and will potentially pay more) for a car that looks good, one that's shiny and clean on the outside and one that smells good and looks good on the inside. Most importantly, a dealer will see that you care about the car and have kept it in good condition, a psychological element that's extremely important in any successful used car sale.
To begin, be sure to wash and wax the exterior. There are a variety of products on the market designed to bring your car's paint back to a shiny luster including paint restorers that remove oxidation and return color. You can choose to employ the services of a professional detailer who will thoroughly clean your vehicle inside and out. After waxing and polishing, your vehicle will look its best. Many full-service car washes provide a variety of car detailing services in addition to your typical cleaning and waxing. Don't forget to wash the wheels thoroughly and use a dressing on the tires to restore sheen. Be sure to clean the windows inside and out and polish the chrome. A gleaming finish can increase your vehicle's value by hundreds of dollars. A comprehensive professional detailing can enhance your car's exterior significantly, and at the end of the day, you'll get more money for your trade-in.
Now give the interior the same type of cleaning. You know the drill! Clean out all the debris including whatever extraneous stuff you have in the trunk or cargo area. Wash and wipe all surfaces. When you do clean the doors, wipe the insides of the doorframes and clean the sills you step over to enter the vehicle. Shampoo the rugs and mats. Use plastic and vinyl treatments to bring back luster on the trim.
Next, take a look at the engine bay. If the motor is dirty, greasy or coated with grime, you'll want to make it match the newly restored condition of the exterior. Again, you can do-it-yourself or have your detailer or mechanic clean up the engine. Here's how it's done: Spray on engine degreaser and give it a bit of time to loosen the grime. Then, hose the motor clean on the topside and the underside if possible. Battery deposits can be cleaned with a solution of baking soda and water. Put yourself in the dealer's shoes – an engine that looks clean gives the impression the car has received plenty of TLC under the hood during its lifetime.
If your vehicle needs any repairs, you should consider getting the work done before you present your vehicle as a trade-in. After all, if you have gone to the trouble of detailing, shouldn't your vehicle be in good mechanical shape?
There's good reason to document the maintenance performed on your vehicle. If you have the service and maintenance records, you have proof that the vehicle has been well maintained. If your car has been serviced at a dealership, you can call that particular dealer and ask for a copy of the service history. We also suggest you obtain a detailed vehicle history report about your car based on its VIN number (the car's vehicle identification number) as backup documentation about the validity of the vehicle's title and mileage, as well as other important historical information. If you haven't made a practice of this, make it a habit with your next vehicle.
Now you have your vehicle ready to look and run its best. Hey, it's just like going to a job interview! Dress for success. However, there is one last thing to do. You should get an estimated value for your vehicle as a trade-in. You can do this by inputting the make, model, year and mileage information at the NADAguides.com Used Car Information Center. The NADA site will give you a range based on overall condition and mileage and advise you on the likely value of your vehicle as a trade-in.
Once you've determined your car's value by inputting its make, model, year and mileage information and by choosing which condition criteria most closely matches your specific car, and once you've prepared your car for the trade-in process by detailing it, making any necessary repairs and organizing your maintenance and service records, you are ready to trade!
Keep in mind, the dealer salesperson will go over your car and point out (either obviously or subtly) the little imperfections they observe – This is all part of the "game".The idea is to "de-value" the trade-in in your mind, so that you're not offended when they offer you far les than you know it's worth.Don't let it bug you.Remember, you're in the drivers' seat!You'll get your opportunity to remind them that the car will require a minimum of "reconditioning", thereby saving them money.If your car is older, or has a lot of miles, it's not going on the lot anyway, so make sure they know you're aware of this.Most trade-ins get packaged up and sold en masse to auction houses or wholesalers anyway.If there's nothing similar to yours (year / mileage) on the used lot, you can rest assured yours will go on a car hauler and wind up on a "Buy Here, Pay Here" lot.So don't buy the reconditioning story!
Above all, remember the process is supposed to be fun.Don't feel pressured into making a decision on the spot, and don't agree to anything until you're satisfied with every aspect of the deal – The safe bet is, there's a dealer 2 blocks away that will be glad to make the deal a little sweeter, just to get your business!
Author:Greg Childs (AZhitman) is the CEO of NICOclub
2.7.2009