How to: "The Flower Pot Mod" Solves Z32 Stumble and Hesitation
BY: 300ZXttZman
This is a modification that I have been using for some time now on dual intake vehicles to correct issues from erratic MAS readings causing stumble issues when the intake filters are low enough to be exposed to the high-speed ram air entering the front of the car. These images are on my personal Z equipped with the XStream DOOLZ intake but this will also work with vehicles equipped with just about any other dual intake and the JWT pop-chargers.
Here's what you'll need:
Drill with 1/4″ bit
Tin Snips
Paint for plastic, your choice of color
Sharpie Marker
Flower Pot
The plastic flower pot used is available at Home Depot, Lowes, or Ace Hardware that has a gardening section.  I've bought them from all three places over time.  Sold for $2.35 each.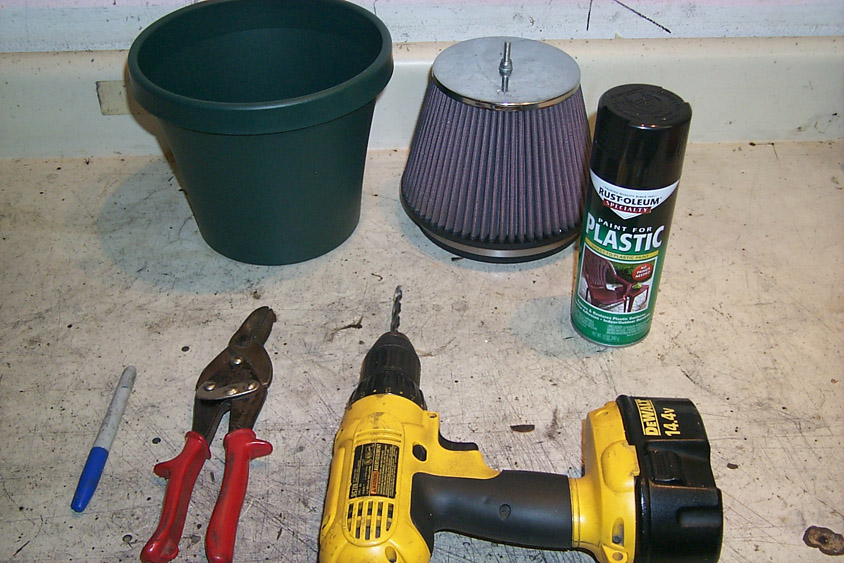 Drill a hole in the base of the flower pot in the center.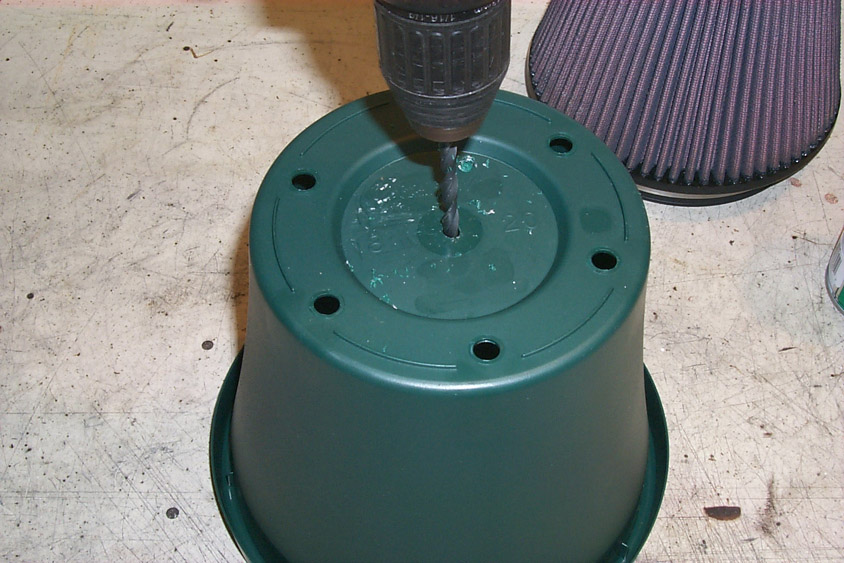 Trace your cut lines as you see here.  You want to leave a baffle area that is slightly greater than 50% of the circle to baffle the front of the filter with.  Look down at lower images for a better view of what you are trying to make.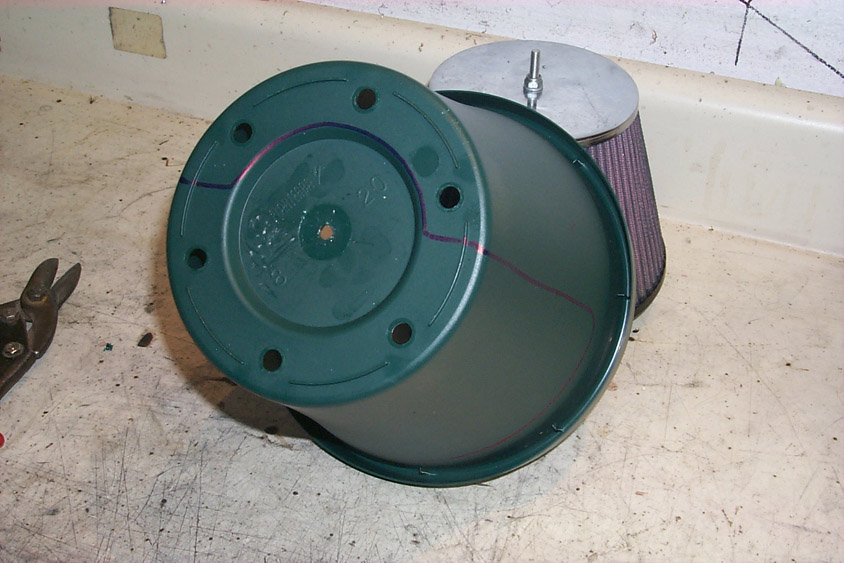 This is what your part should look like after the cuts and a testfitment of the baffle.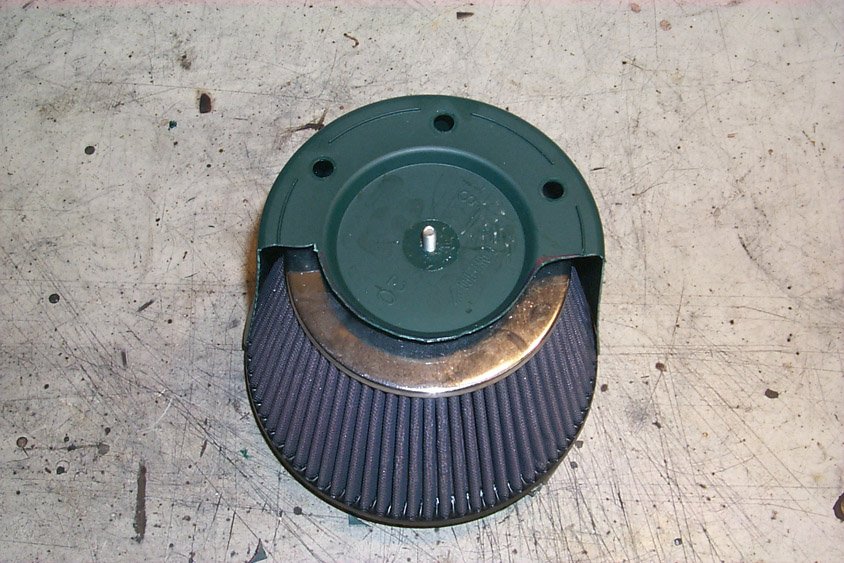 Trace out holes with this approximate shape/area.  These are to open up the baffle at the base to improve airflow into the filter.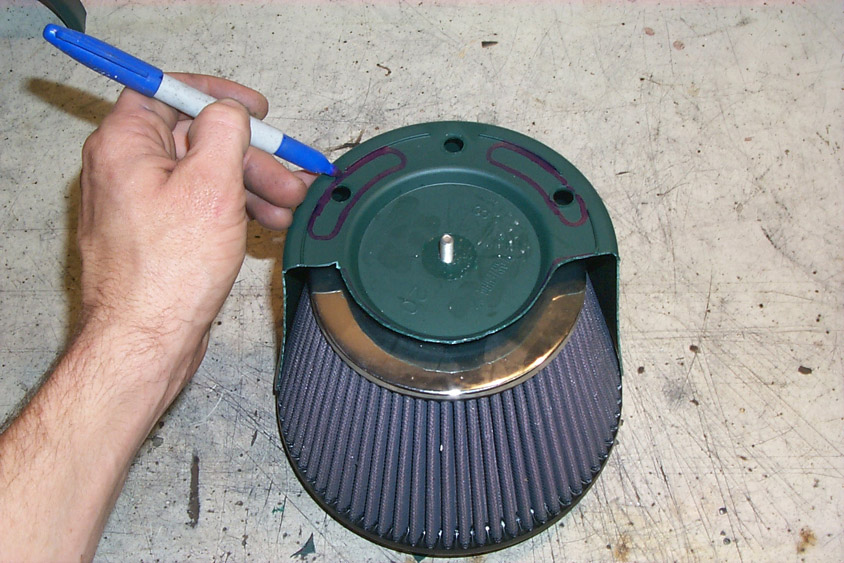 Cut out the tracings.  I used a Dremel, but if you dont have a dremel, you can use ~5/8″ drill bit to perforate this area.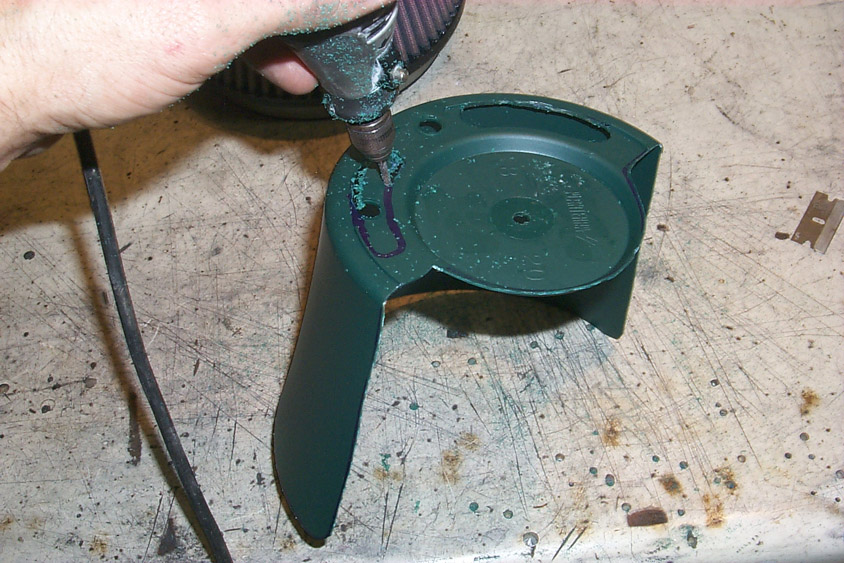 I like to use a blowtorch to cleanup cuts in plastic parts – it removes any chips and cleans up the edges where the plastic was cut.  Go lightly though and don't leave the torch in one spot – it will quickly melt and ignite the plastic.  You can skip this step if you like – just a little tip.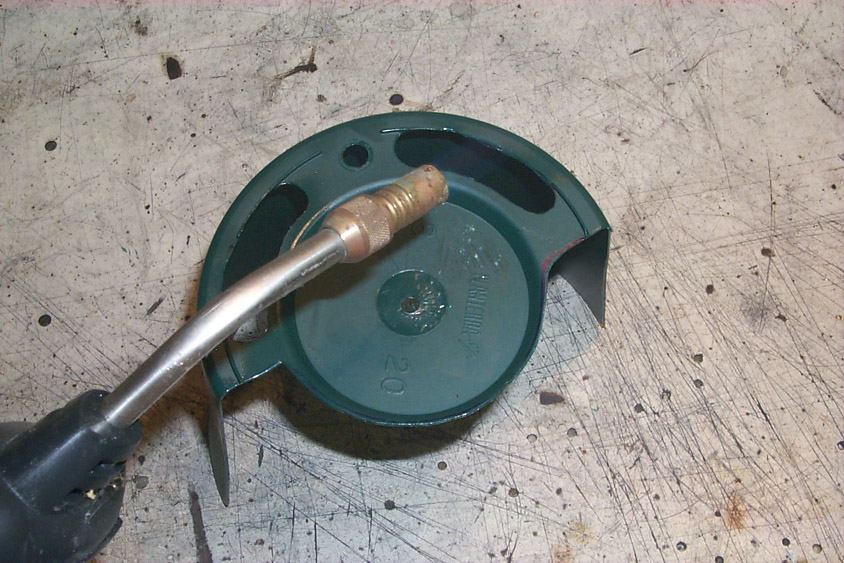 Clean up the plastic with soap and water to remove any oils.  Paint the baffles with your color of choice.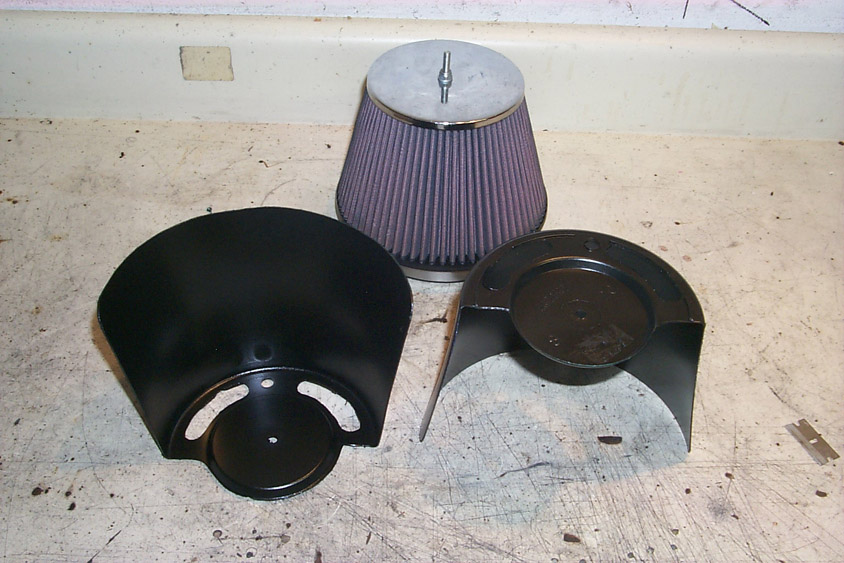 Here is a testfit and installation of retaining nut to hold baffle to the filter.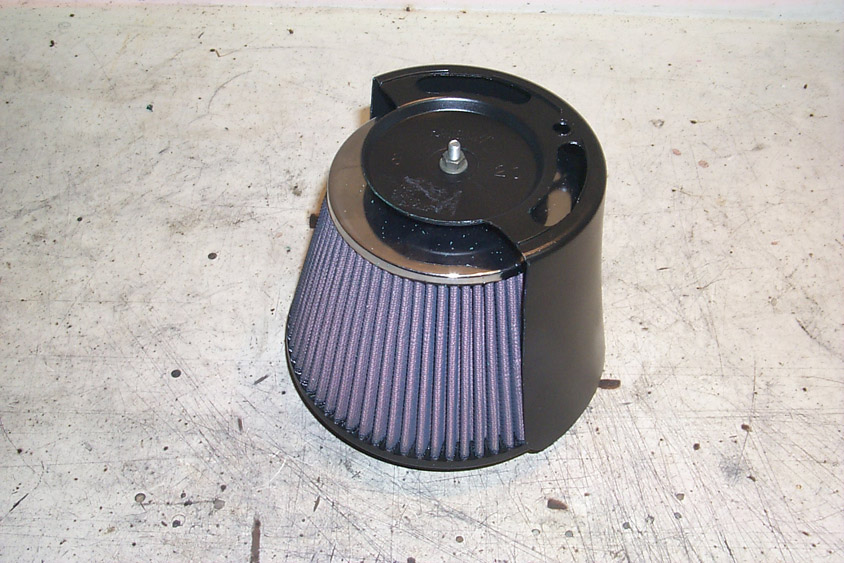 Here are the baffles installed onto the car.  You want to make sure that they are oriented such that you dont see any of the filter element when looking into the front of the fascia – also make sure that both of them are positioned the same.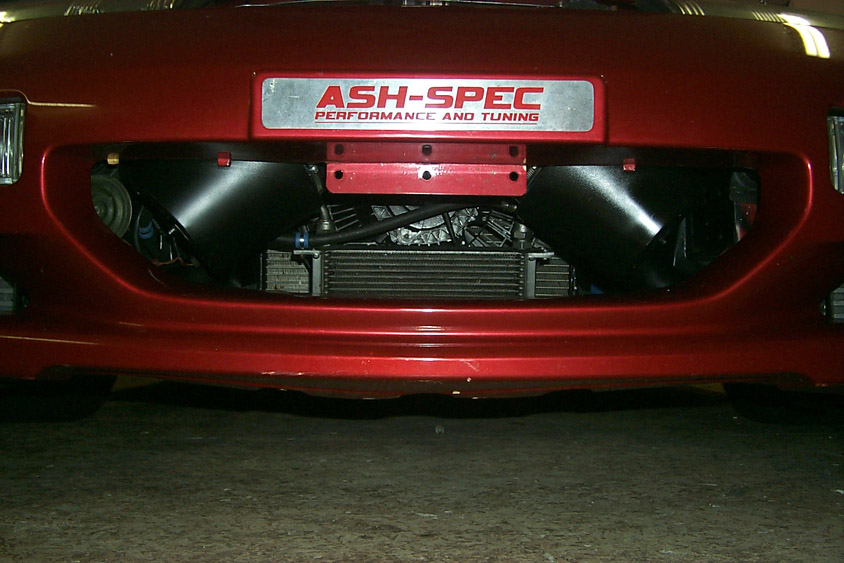 Brought to you by:
-Ash Powers
ASH-SPEC Performance and Tuning