When I moved to Los Angeles, it was the beginning of being a small fish in a BIG pond and it was great. I ended up as the service manager for Triumph for the western USA and that gave me plenty of experience dealing with cars and people. Before long, I started the first Competition Department in the USA for a foreign manufacturer. I wrote books and pamphlets on how to do it correctly when you wanted to build a successful racer. Lots of years and experience were paying off, with wins at the Sebring 12-hour event in class, and also winning the team trophy. Things had come a long way from the days when my cars had no lasting power – Now it was a full trip until the checkered flag ended the event.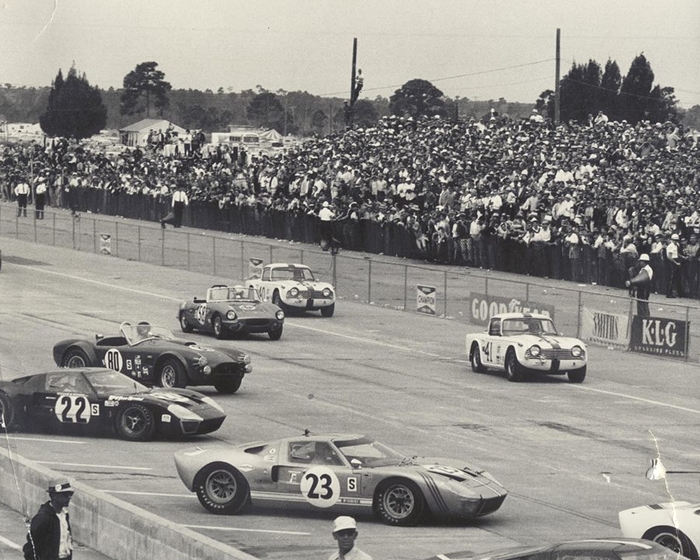 Triumph TR4A leading its class at Sebring, 1966
I was there when the opening of the Datsun Competition Department shadowed my endeavors for Triumph. Dick Roberts, their manager, was an old friend from my Colorado racing days and it was a lot of interesting times. I never thought I'd be working as a racer for Datsun or Nissan. In fact, in those days, Nissan was not even mentioned – who was that? It was always Datsun. I had lunch a couple times with Mr. Katayama, the head of the Datsun enterprise in the US. Nice man, very friendly, but again – I never expected to be in their employ.
More time passes. Triumph fades from my interest, to the point that I resigned. Kastner-Brophy Racing was formed soon thereafter. Two teams of Triumph cars, a Formula 5000 car that had fair success and did win the USAC Road Racing Championship with Jimmy Dittemore. Soon, the oil crisis loomed into sight and cost me sponsors right and left, so it was a dire time to keep going.
Then came a merger with Roy Woods Racing, a deal to race Can-Am, F-5000 and the three Indy 500 races for the sponsor Carling Black Label Beer. David B. Hobbs drove the Can-Am McLaren and the Gurney Eagle Indy car, and Tony Adamowicz did the job in the Formula 5000.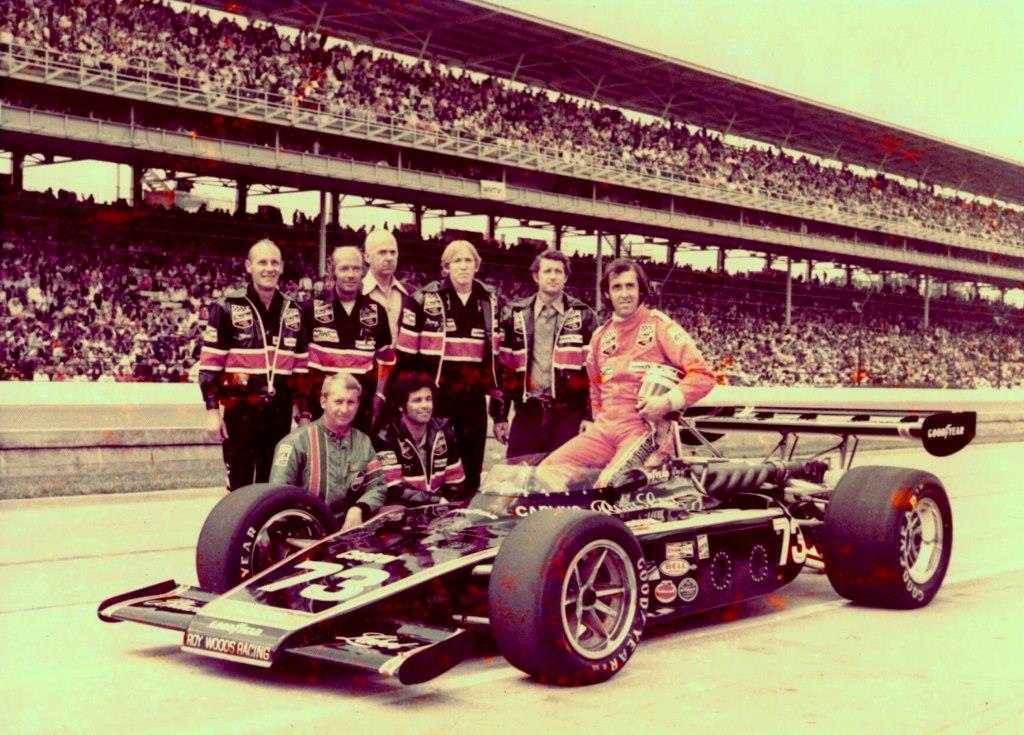 David Hobbs in the 1973 Black Label Beer Can-Am McLaren
By now, the Triumph cars were gone for good, and right about the time we were putting all of our effort into the "big-boy" race cars, the oil crisis won out after all – and we were soon broke. In a very short time, I was back on the streets again. I went from having a big busy shop full of race cars and personnel and drivers to just me, alone, against the world.
Along the way, as a hobby, I took up sailing. I found the same things that make you good at car preparation and racing applied to sailboats as well. After a few years I was pretty good – Good enough to win the National Championship title for the 13-foot Cyclone boats against about 40 younger guys. Another championship came in the 30-foot keel boats class. I tried a couple businesses in the boating niche, but it was not a place where my talents were appreciated – except as a sailor – and that was no way to make a living. Before long, I was out of the sailing business.
Then I talked with my old friend Hugh MacInnes, widely regarded as the father of turbocharging in the USA. He wrote a couple of books on turbocharging and I knew him from other contacts. At Hugh's urging, I found a place for myself back in the high-performance automotive industry. I built aftermarket turbocharger kits (including cast manifolds, adapters, and piping) for all sorts of production cars. Diesel Volkswagen Rabbits, Mazda RX-7, Toyota and Mazda pickups, more than 20 models were covered (even my old friend, the Triumph TR-6). It was a good business and after several years of expansion, I sold the business, complete.
Several months went by after the sale of the Arkay turbocharger kit business. I still did not have a direction. One day, John Borgen, Marketing Director for Nissan, called me on the phone and asked if I knew anyone who might be qualified to be their new National Motorsports Manager.
Anyone want to guess how that turned out? Join us for Part 3!