Saturday starts with breakfast at the Middlesex Diner for most of the NICO staff. You just can't have this many cool people sitting around a table, sharing great food and drink and not enjoy yourself. I walked out full and happy for $6.50, that's with 3 coffee's. Great Diner!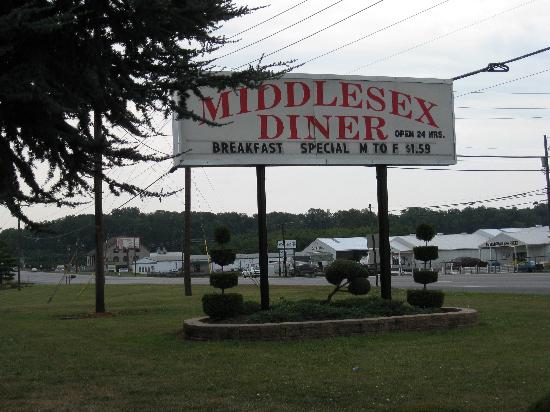 Trackside by 0800, time to walk the track and make sure everything is ready for the event to start. The Carlisle Event staff are excellent people to work with at every level. Any request or suggestion was met with an immediate resolution, everyone just seemed to be passionate about whatever it was they were doing. Friendly professionals at work. This may be my first time here, but NICO has been handling all of the track action, for the entire event, for the last 6 years. At this point it's a well oiled machine, which really says something about our staff and the members that volunteer. Quite simply, NICO rocks.
Cars started lining up for tech around 0930. Quick thanks to James Horne (greenblurr93), another resident expert, for walking me through tech and explaining some of the track lingo. Tech was not taken lightly I might add, NICO makes sure safety comes first. At this point, the staffers and volunteers that make up the NICO family just continue to shine. We're not just doing the tech inspection, failing you and making you go to the back of the line. We're doing spot repairs and quick fixes on everything from battery mounting to leak troubleshooting – and making friends with new people at every turn. Car enthusiasts of all levels lined up their cars for as many timed lap sessions as they could get in before we switched from autocross to drifting.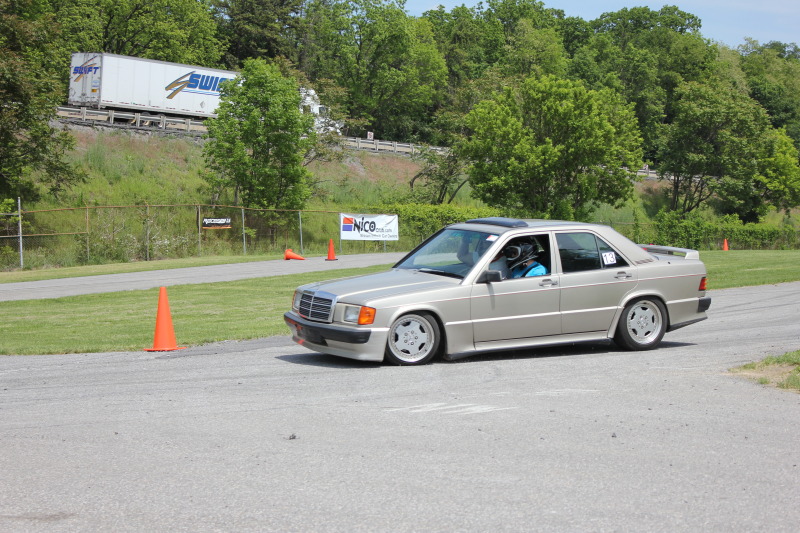 In my humble opinion, if you're new to autocross there isn't any better place to be then doing "corner" duty. This puts you right out in the middle of track as the drivers rocket through the cones as fast as possible. Your job being to relay how many cones are hit so a time penalty can be assessed, and of course picking up the cones. I like being close to the action because you have to be alert. Everything is in a constant state of urgency, if that makes sense. You had better be paying attention, something I learned real friggin quick. I was just setting down my camel-bak when "The Blue Evo" comes through what I would consider a fairly high speed set of cones, I believe Chicane is the correct verbage. Anyway, he enters the Chicane ballz deep in the throttle plowing through cones like it's Death Race 2000. He's starts grabbing brakes and counter steering but he was already in the grassy area where it might as well have been snow. Anyway, I zigged as he zagged passing between me and my camel-bak by a few feet. He was the first of several cars that ended up spinning through the "in field" portion of the track. For me it just added to the overall experience. To think that at the beginning of the day I was asking if I could bring a chair out with me, James (Papasmurf) was like…"uh, dude, I don't think that's a good idea". Probably saved me a free trip to the ER. One bad thing to point out, not sure I'll be able to look at drag racing the same again.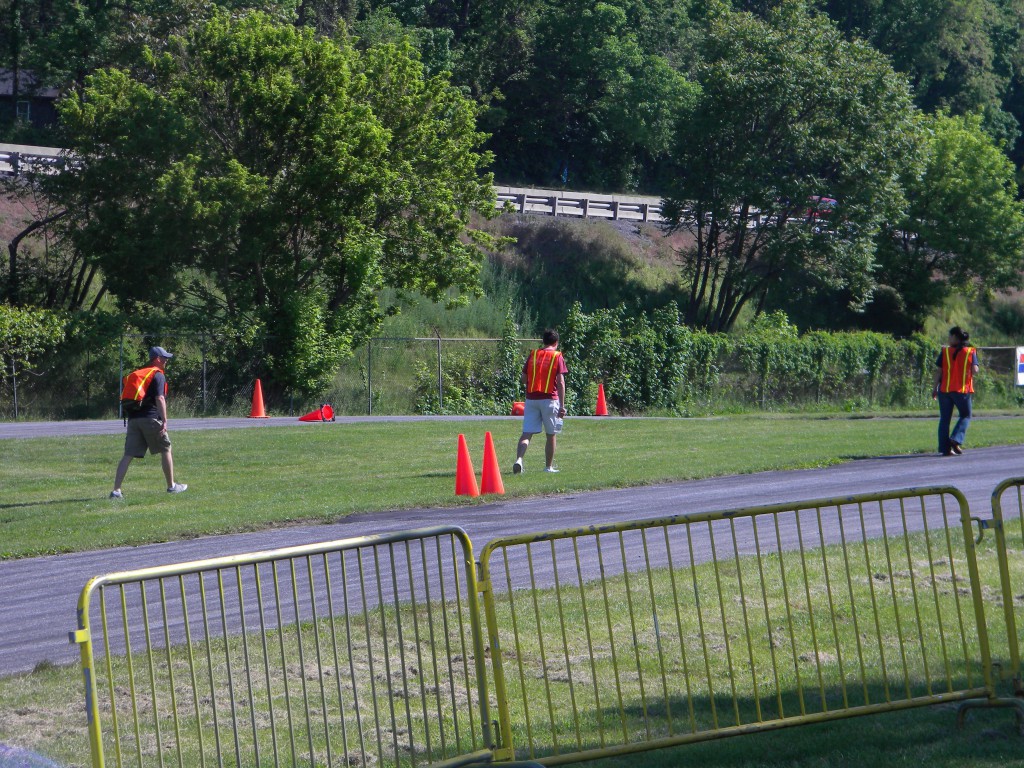 You could get a ride-along with one of several , what I would consider professional, drivers. If you've never had a ride-along with a really good driver, I highly recommend it. I thought I was a good driver, right up until I rode with Torry a few times. Turns out I'm pretty much just a novice. That's ok though, I'll be remedying this as I don't plan to miss a single track event for the rest of forever.
As the day progressed, a friendly rivalry started between James Horne and Torry Skurski (EZcheese15). James was driving a track ready RX8 with R compound tires that belonged to his girlfriend Jenn, who is also one hell of a driver, and Torry was driving his Juke…with all-season factory rubber. At one point during the day, there was quite the crowd watching from the hilltop overlook. There had been several slower cars making passes, as we welcome people from all skill levels to take their turn on the track. The crowd was growing kind of restless, then they see Torry's Juke come up to the starting line. From where I'm standing on the track I can hear them giving the Juke a hard time… Until Torry rounded turn one, tires ablaze in smoke and rocketing through the first Chicane on 3 wheels. The entire crowd went into shock for about 2 seconds, followed by loud cheers as Torry ripped through the course driving the Juke as if it were supposed to be autocrossed by design. Torry kept cutting consistent 1.06 times for 2 laps. But he couldn't catch James as he was running right at 1.0 minute passes in the RX8. The battle continued through to Sunday, read on.