Since it was Mother's Day Weekend, one of the drifters brought his Mom out for a spin. She was clearly apprehensive after having watched the event all day and seeing how fast people were entering and exiting portions of the track. Then he mentioned that his bumper might catch fire, since his exhaust was dumping into it. This didn't help anything as she promptly freaked out at the thought of the car catching fire. He assured her that everything would be fine and after several long minutes of coaxing, she got into the passenger seat. After 2 hot laps around the track, it caught fire anyway.
At some point during the day, Andy, Sean Dragonetti, his beautiful fiancee Amy, and I commandeered a golf cart and I toured the fairgrounds portion of Carlisle. There must have been 5000 cars parked in perfect rows. All encompassing is really the only phrase to do this show justice. Sean and I rode in the back, calling out the nicer rides and enjoying some good laughs over the more "creative" ones. There was eye candy in all forms.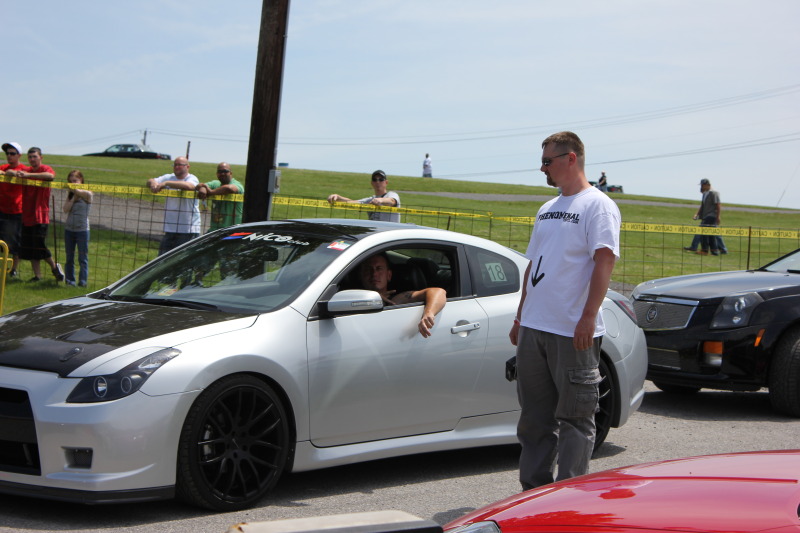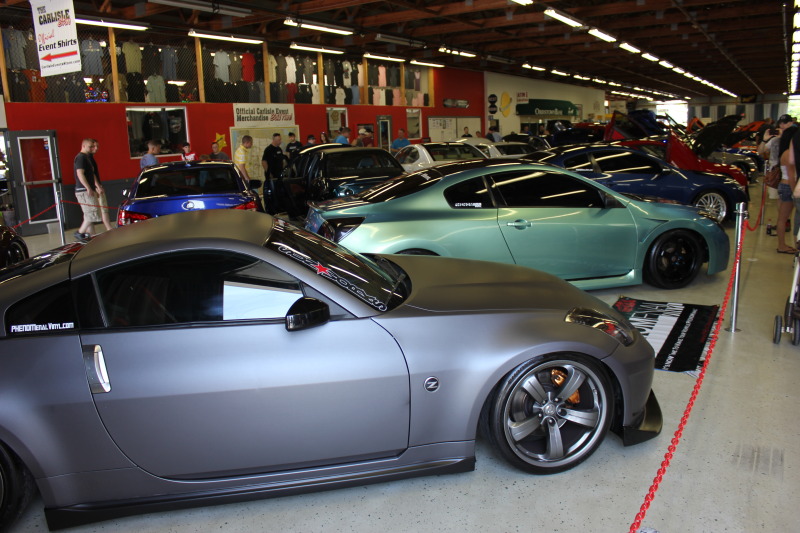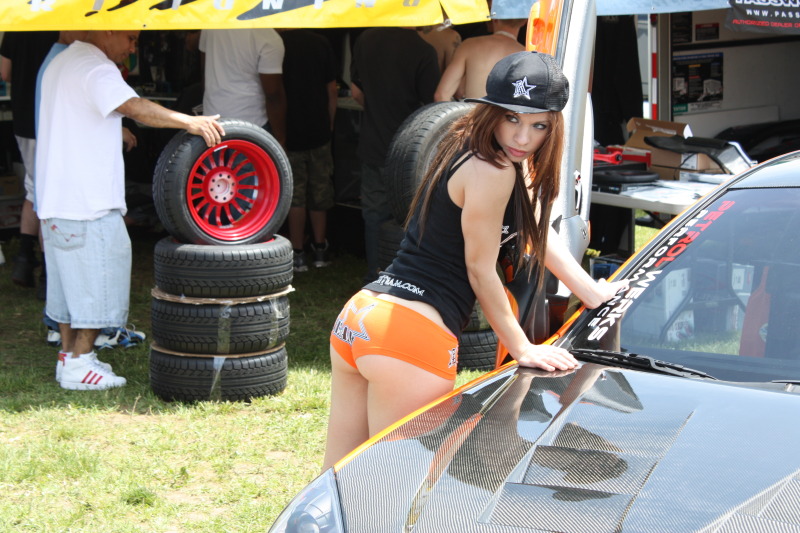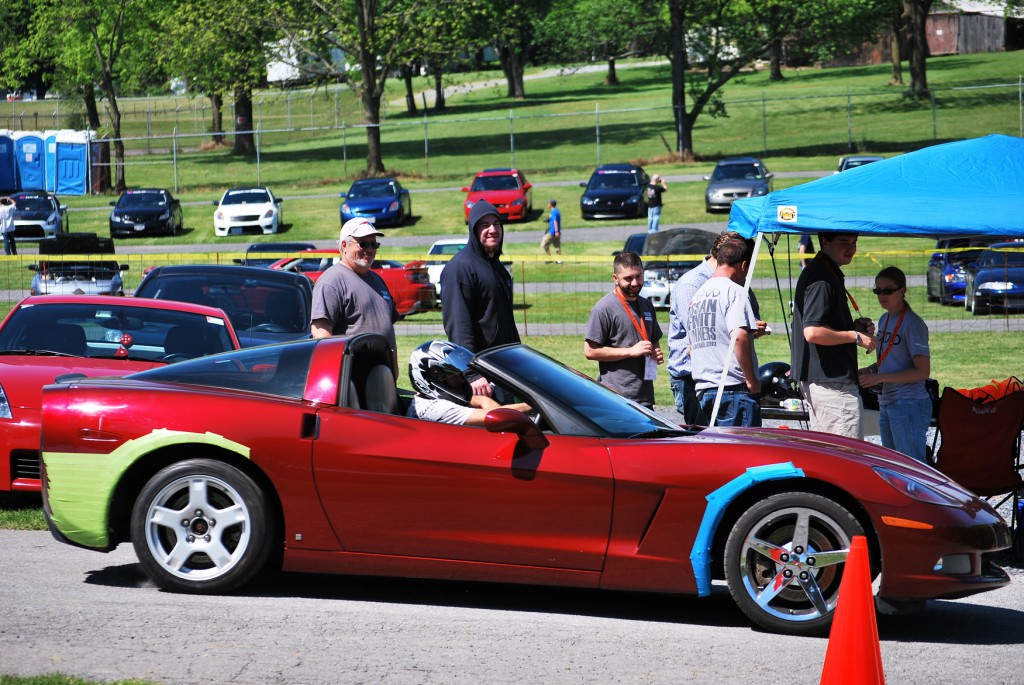 If you weren't having a good time, you were doing something wrong.
Saturday at the track ended with a photo shoot involving Pro Drifter Matt Predmore, his awesome RHD S15 and Stacey Acevero. Matt used to run D1, but is in the process of getting all the licenses and qualifications to run the Formula D Pro circuit. Dude is wicked cool. Stacey (SentraStace) needs no introduction. She's been with NICO for quite a few years now and she's not easily forgotten once you meet her. She's so hot my tongue seemed to swell up whenever I got to close to her. The photos came out fantastic.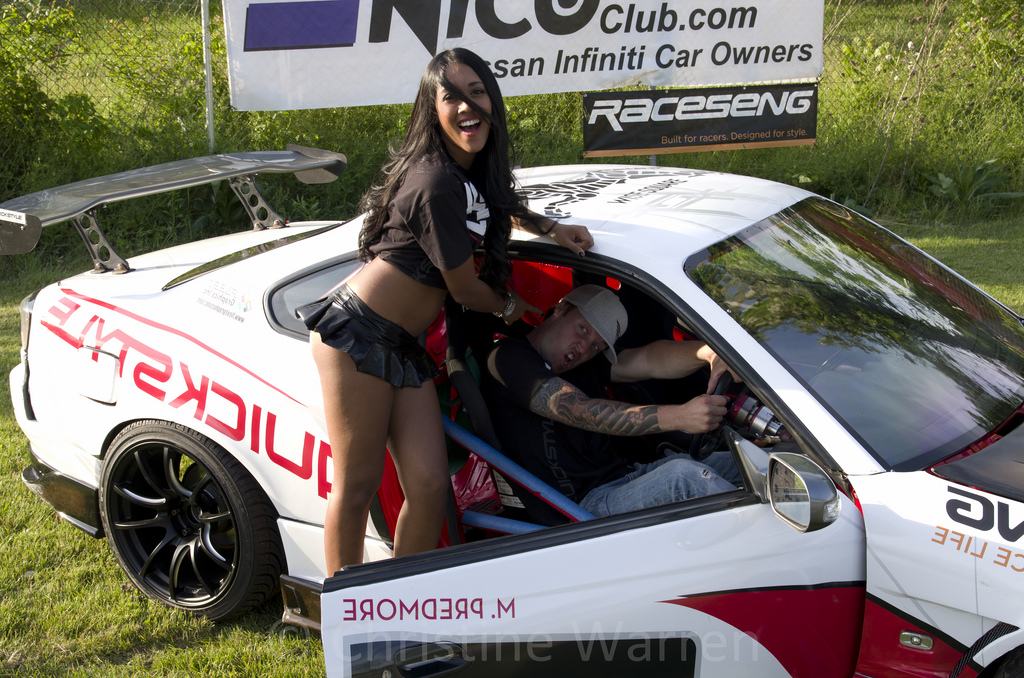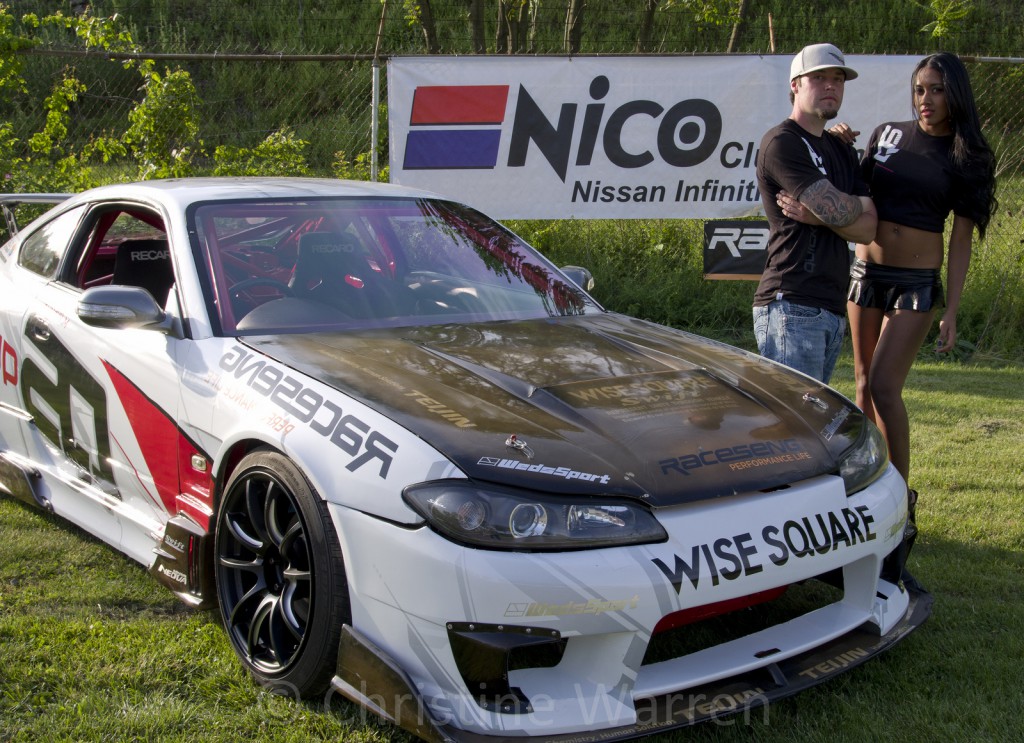 By the time the photos were over, my "beer low" light went from 'flickering' to 'on and steady'. Time for more Yuengling! After a quick shower I strolled on down to Ray's room where a large party of people had gathered. Ray just happens to be a professional chef, and was making dinner for everyone in his hotel room. He brought a large electric griddle and proceeded to cook 15 lbs of fresh-off-the-boat scallops and fried rice for all present. How good can scallops be out of a hotel room? Wicked good. I finally feel like one of the "cool guys" for having been in attendance. Of course the room smelled like a giant whale vagina afterwards, but the taste reminded me of visiting the New England coast during the summer. Thanks for the food and memories buddy!