After a couple hours of open autocross we switched to open drift. This entailed moving the cones off the track and letting the drift guys abuse the track as they saw fit. The track at Carlisle is pretty narrow with 90* turns at all 4 corners, That didn't deter the drift guys from diving into the turns as fast as they could, often landscaping huge swaths of grass from the edges of the track and shedding body panels in the process. The guys that came out to drift this year did so in spectacular fashion, much to the viewing pleasure of an ever increasing crowd. It seemed like every time one of the cars would enter the track they wouldn't leave until they had destroyed a set of rear tires and were forced to limp into parking on nothing but wheel. Some of the better drift drivers were also giving ride-alongs, if you had enough balls to strap in. A better time couldn't be had anywhere at the event.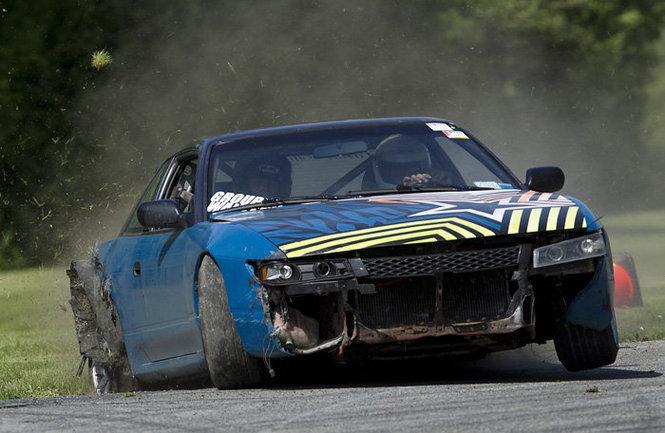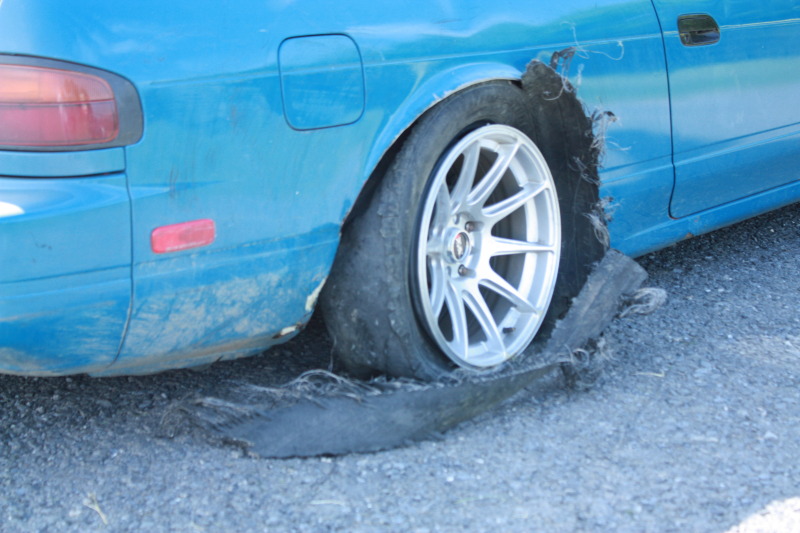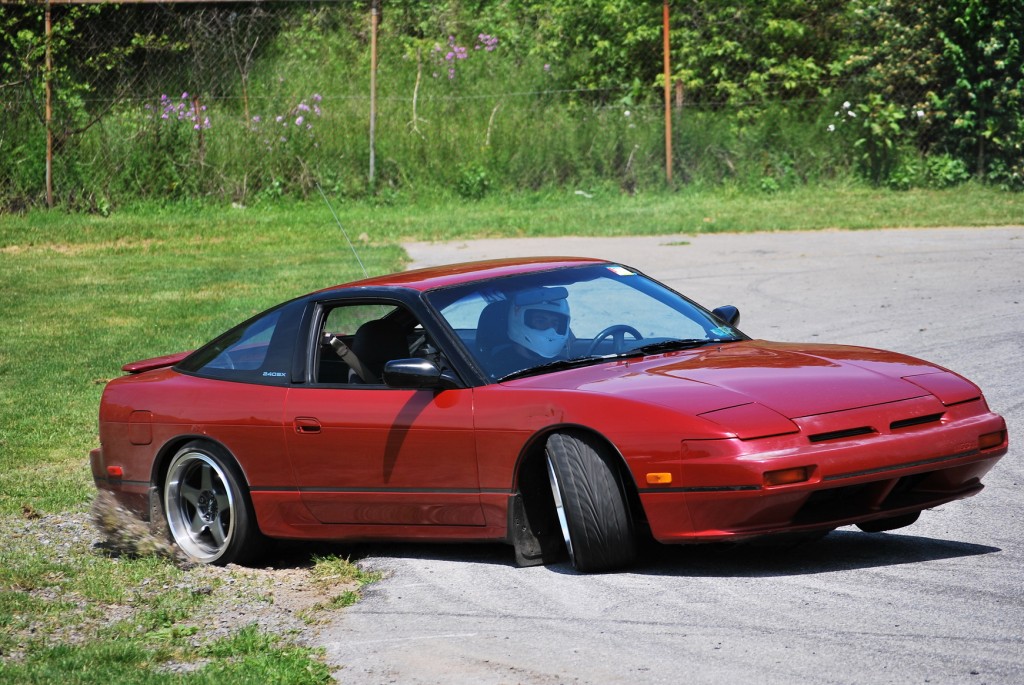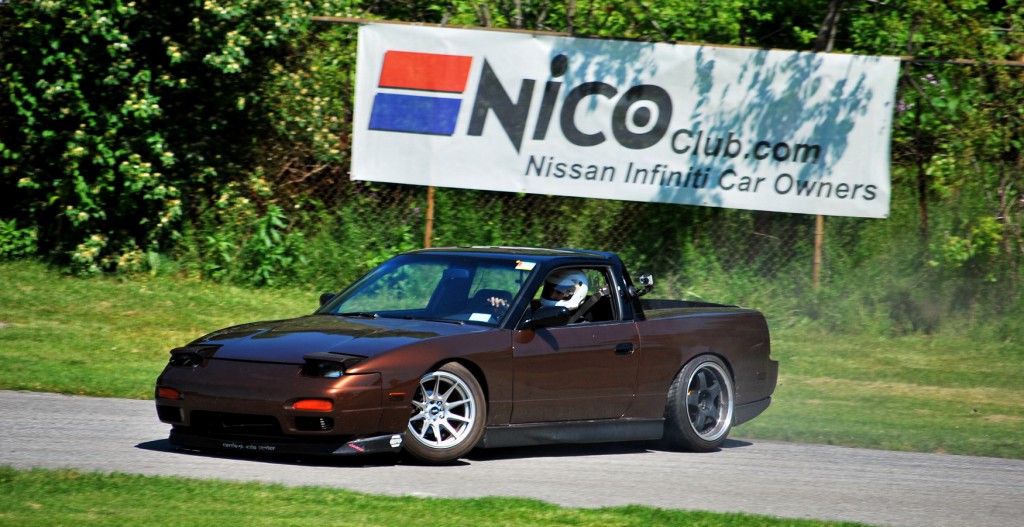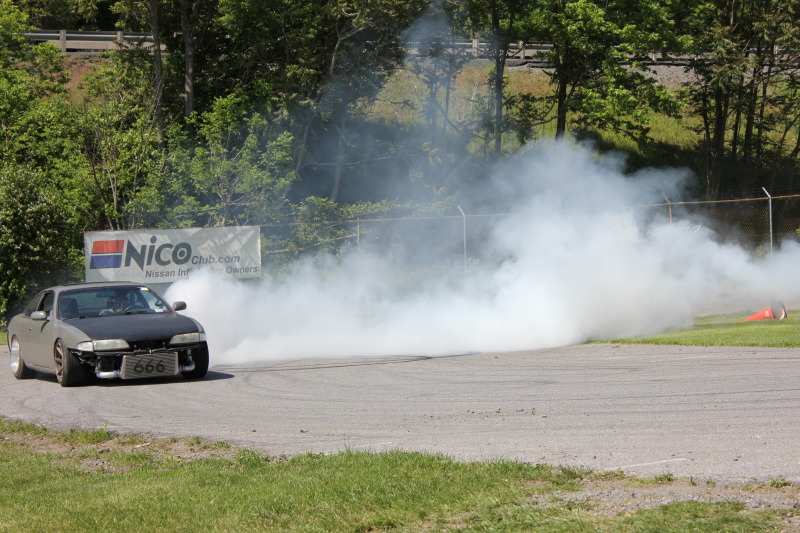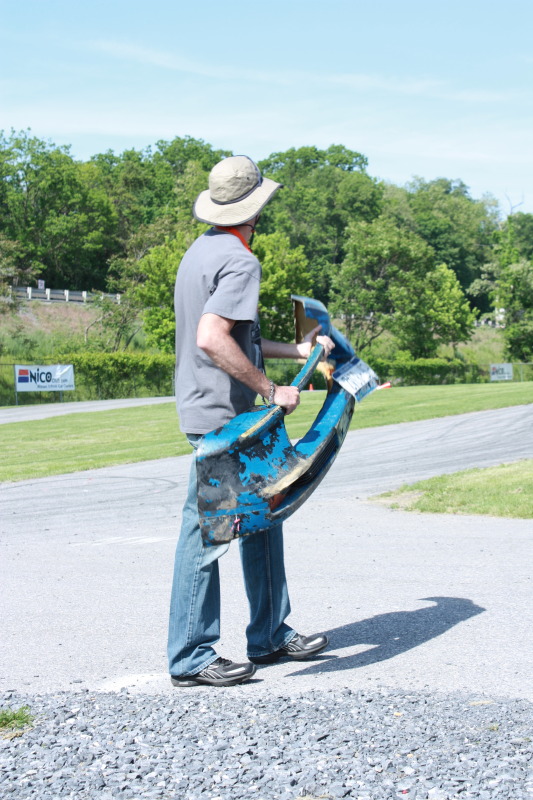 We made seamless transitions from drift to autocross all day long, ensuring the most track time possible for everyone. We saw all shapes and sizes this year. Andy hit the track with his pristine 745il several times, disabling more and more safety gadgetry with each run. I believe he improved his time by close to 12 seconds by pulling fuses and unplugging sensors. He finally exited the car with a smile after after cutting a 1.06. For some perspective, James and Torry both ran several 1.06s throughout the event and the Beemer outweighs the Juke and RX8 by over 1000 lbs. Kraut engineering for the win.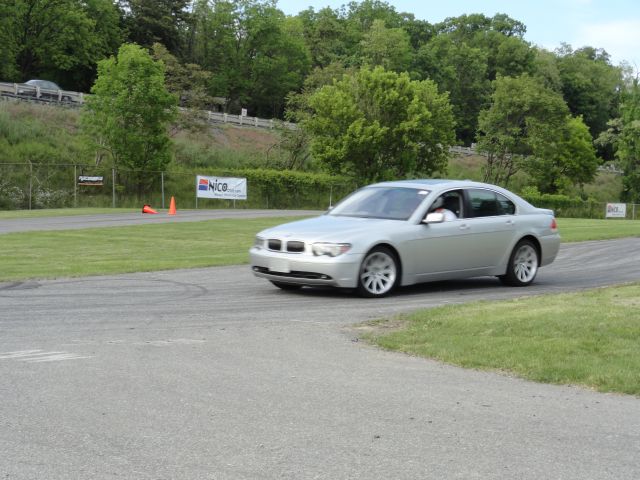 Kevin (Heavy) ran his 1st-generation Lexus LS400, stereo blaring, body rolling, tires screaming in protest as he hurked the wheel back and forth. It was like watching someone navigate a party barge at speed. Impressive.
Click here for NICOfest Carlisle Part V – MORE car show shenanigans!