At about 2000 we walked over to TGI Fridays for dinner, all 45 of us. It was barely controlled chaos in the bar room as the wait staff did their best to keep up with orders and track down people that refused to stay in one seat. Something known as "Purple Drink" showed up in front of me, who am I to turn away a free beverage. It's hard to describe the emotion that was stirring as the evening progressed. There seemed to be a buzz in the air that can only come from good friends that haven't seen each other in a long time. Hand shakes and hugs were passed around freely and everyone's face was decorated with a perpetual smile as each of us had our own mini reunion. The good times continued into the morning hours.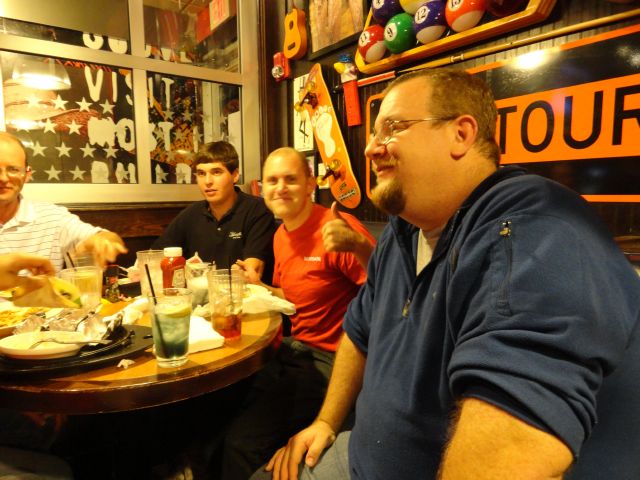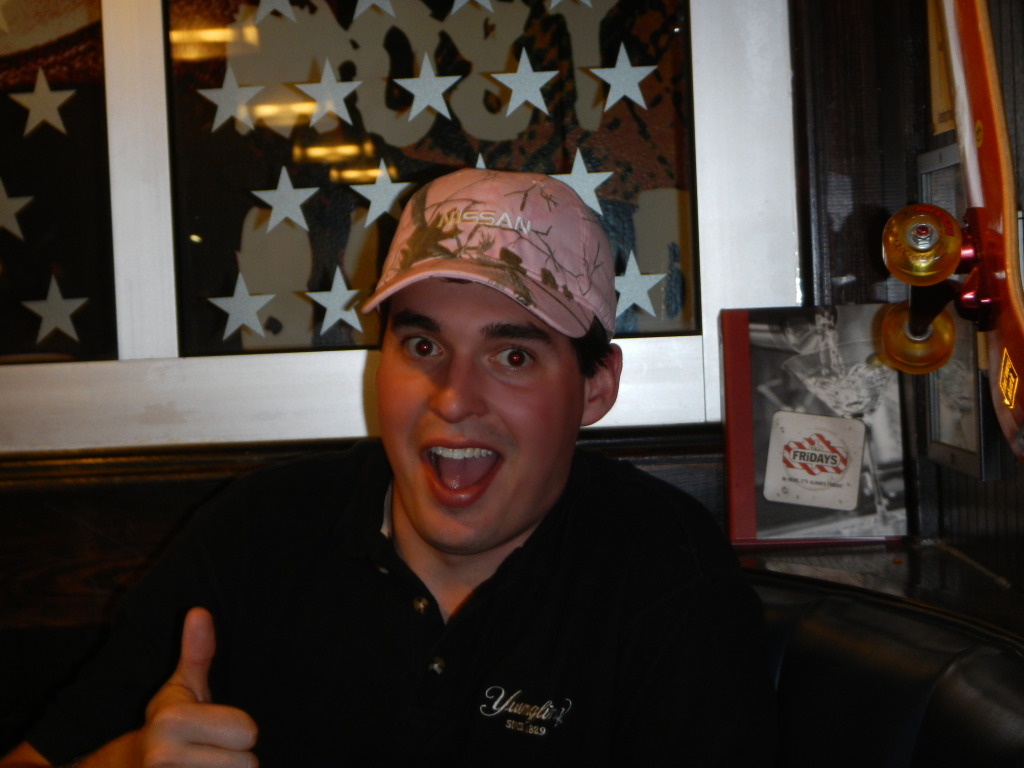 After dinner there was some shenanigans. I had just finished getting a refill and was exiting Andy's room when this greyhound, a real one, just walks up to our little group and starts hanging out. Turns out Scott and his girlfriend Tiffany brought their dog along for the trip. I only mention this because the dog is wearing one of those shock collars that they use for training. Let me say this right up front, Tiffany is a professional when it comes to her dog. Torry on the other hand…not so much. So as one would expect, the collar was removed from the dog as soon as someone realized what it was, and then it was on Torry. The game being, guess what number she's shocking you at. It has a range of 1 to 127. She would start slow, let you get a feel for it, then increase the amperage as you continue to guess the number. It has a trigger, so each time you increase the amps, she just hits you with it. There's no steady rise, just "are you ready" BAM. The funny part is that Torry is pretty close to the number each time and Tiffany is totally selling him. The next thing you know she's got him over 100 and each time she pushes the button he's like, "ok ok ok…ahhh…103". I think he maxed out at 120. Even funnier, after having just watched Torry get electroshock therapy we had several other guys basically forming a line to try it on next. I should mention that Tiffany is pretty hot. Perhaps having a hot chick strap a collar on you is appealing enough to endure a little pain for.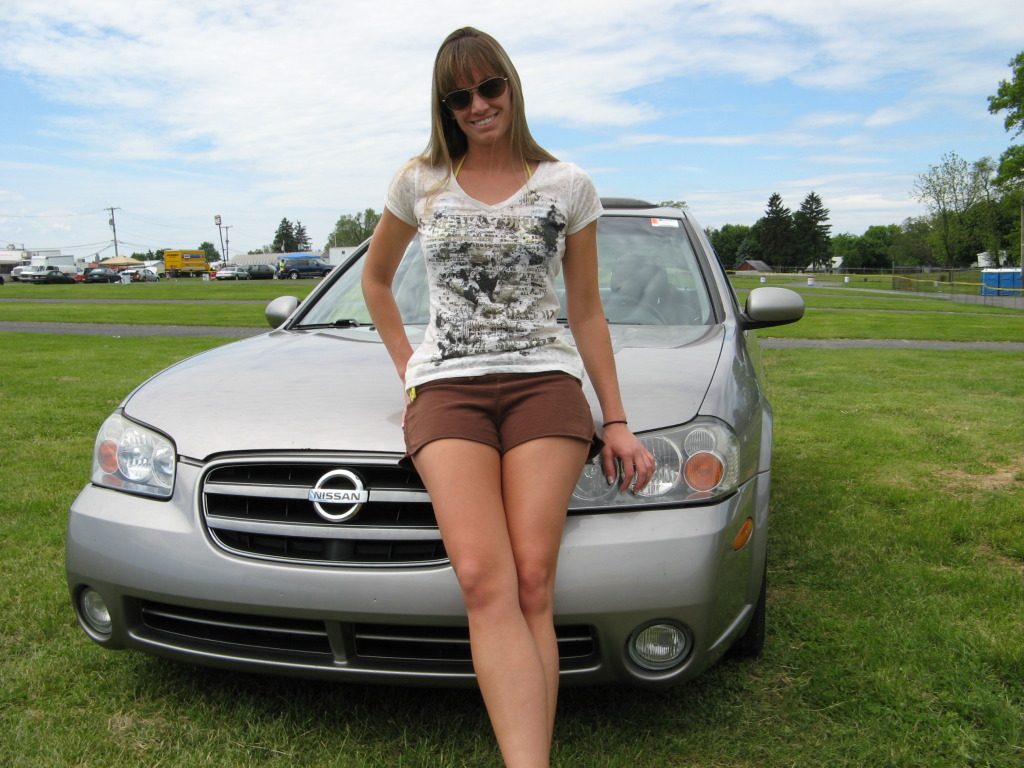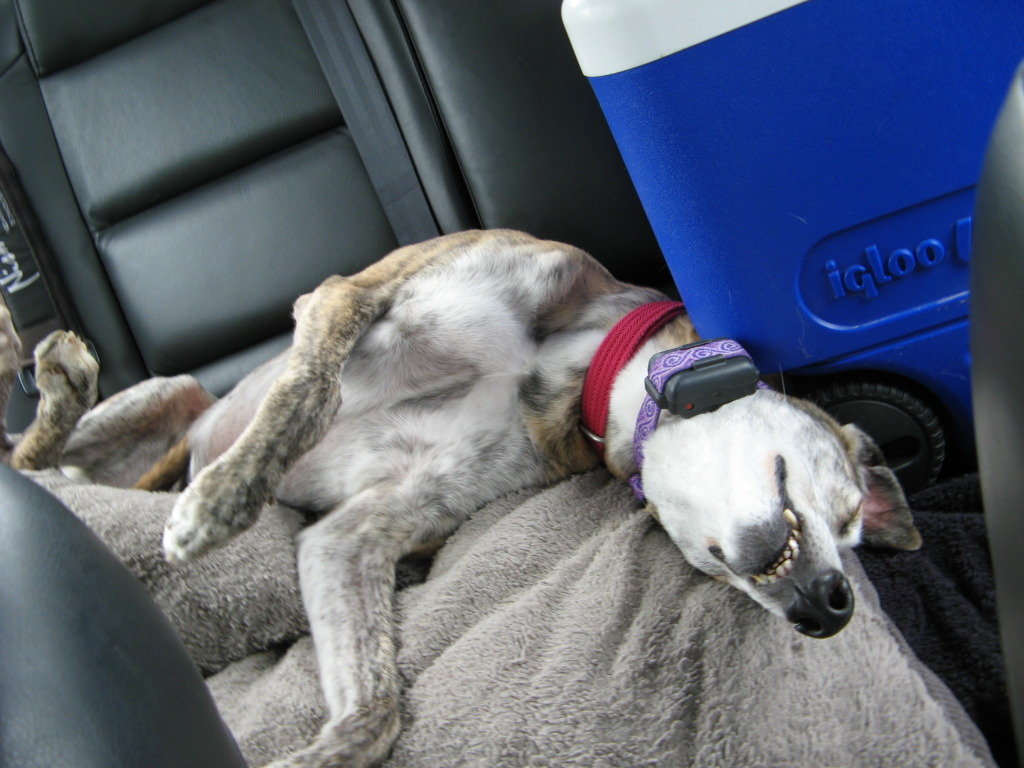 Click here for NICOfest Carlisle Part III – The autocrossing begins!