One visit was simply not enough… After we took off to go rescue Aaron and the 510, we came back to the shop early the next day to prep the 510 for the long drive from SoCal to Phoenix. Les gave the old Dime a once-over and proclaimed her, "Very, very straight… would look good in the original white paint… she's well worth restoring." Greg and I just smiled – That's like a blessing from the Pope right there!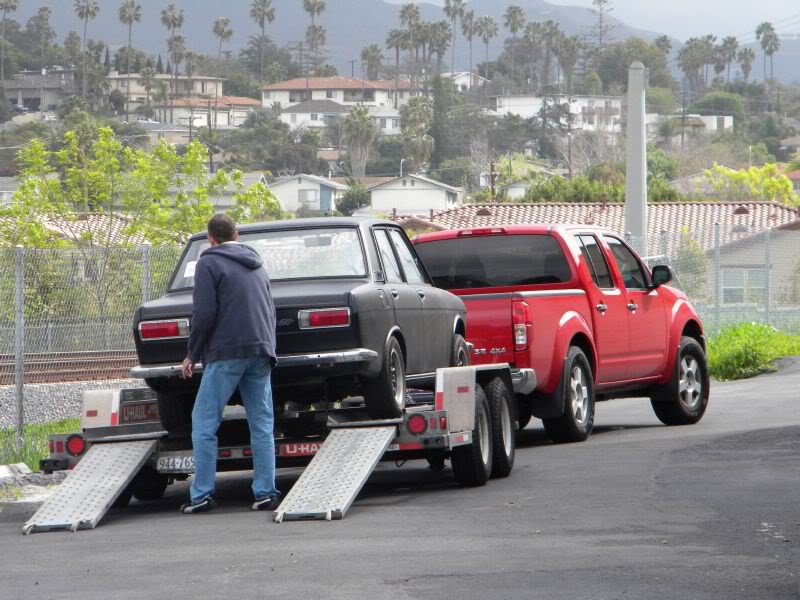 While Aaron and Greg wrenched on the Dime, I wandered through and soaked up some more of the sights at the shop. Les showed us a couple rooms filled with documents, ads, manuals and memorabilia… we leafed through letters he'd received throughout the years, old factory documents showing production dates and production numbers, advertisements, bulletins, and posters – All manner of cool goodies. It really is a bit overwhelming… Despite our growing collection and the chunks of knowledge we've acquired through the past several years, to stand there and listen to stories and witness the actual history of some of these cars is something we feel really fortunate to have experienced.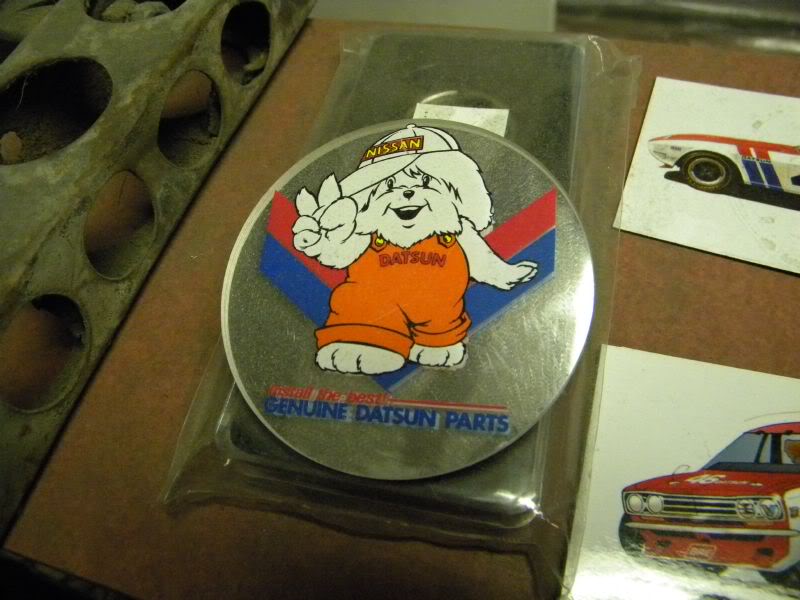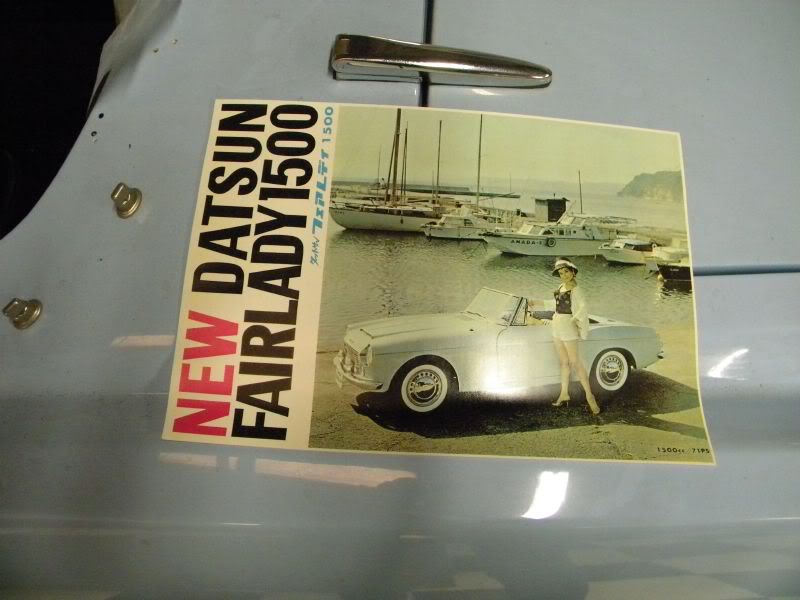 What's even cooler, and really hard to convey in writing, is the ambiance in the building… Certain parts of it look like nothing's been moved since the heyday of the BRE Team… Pete Brock's old-school 70's helmet is sitting on a pile of papers, a faded photo of John Morton tacked to the wall, a stack of magazines from the early 80's are propping up a trophy from some long-forgotten race… As we packed up to head out on the road back to Phoenix, we agreed that we could have easily spent an entire weekend there, just reading, learning, and soaking up the history. We can't wait to make another visit.
How fitting that there'd be a rainbow over our pot of Datsun gold…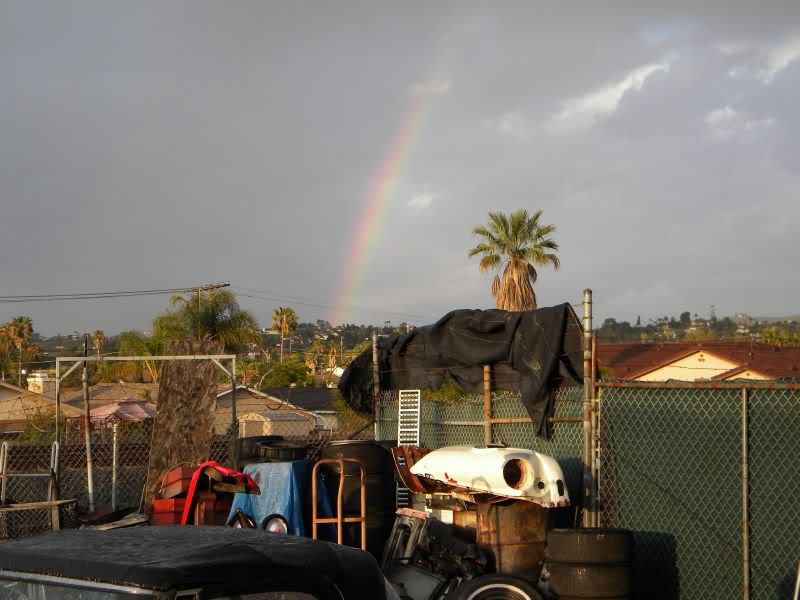 A special thanks, Les, for all you do for the Datsun enthusiasts and for making our weekend amazing…
About the author: Becky (nissangirl74) is NICOclub's Business Manager, owner of several classic Datsuns, a nurse, and a full-time car fanatic.