Welcome back – Let's start taking things apart (and don't forget to take pictures, and put your hardware in a container so you don't lose it!)
Seat Disassembly: Tilt the seat backs to the aft most position. Place the seats face down to expose the bottom. There is a flap that wraps around a bar at the rear of the seat bottom and is attached with Velcro. Free the flap.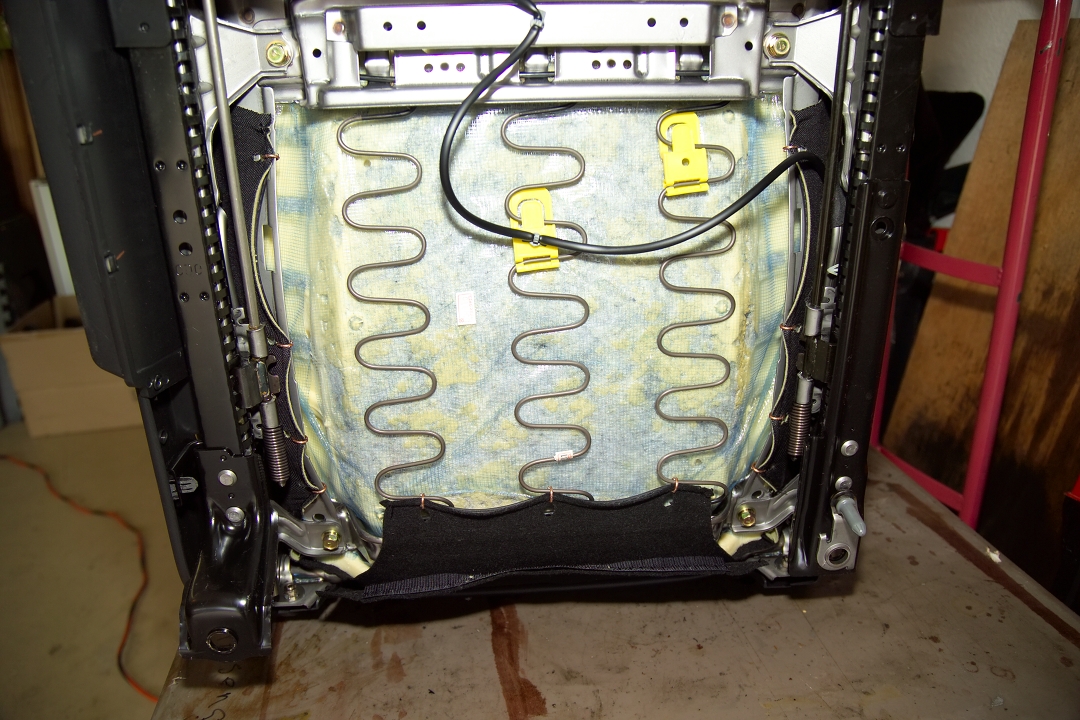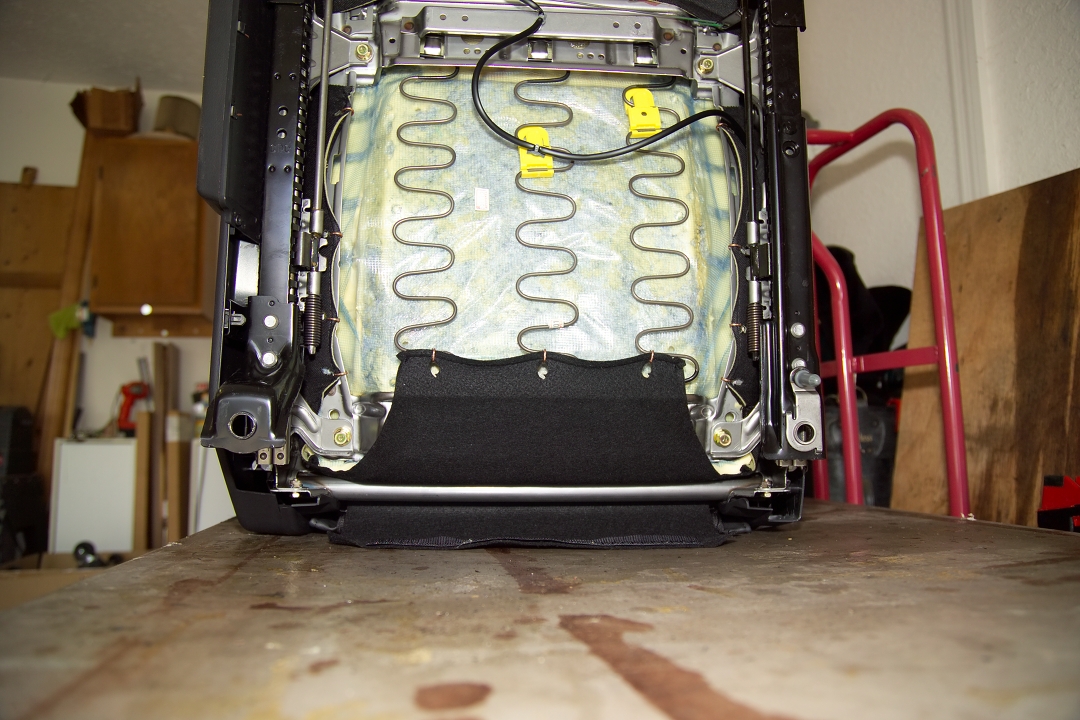 On the driver's seat bottom there is a bracket holding the wire connectors that accommodates the tilt mechanism. Remove three screws holding the bracket.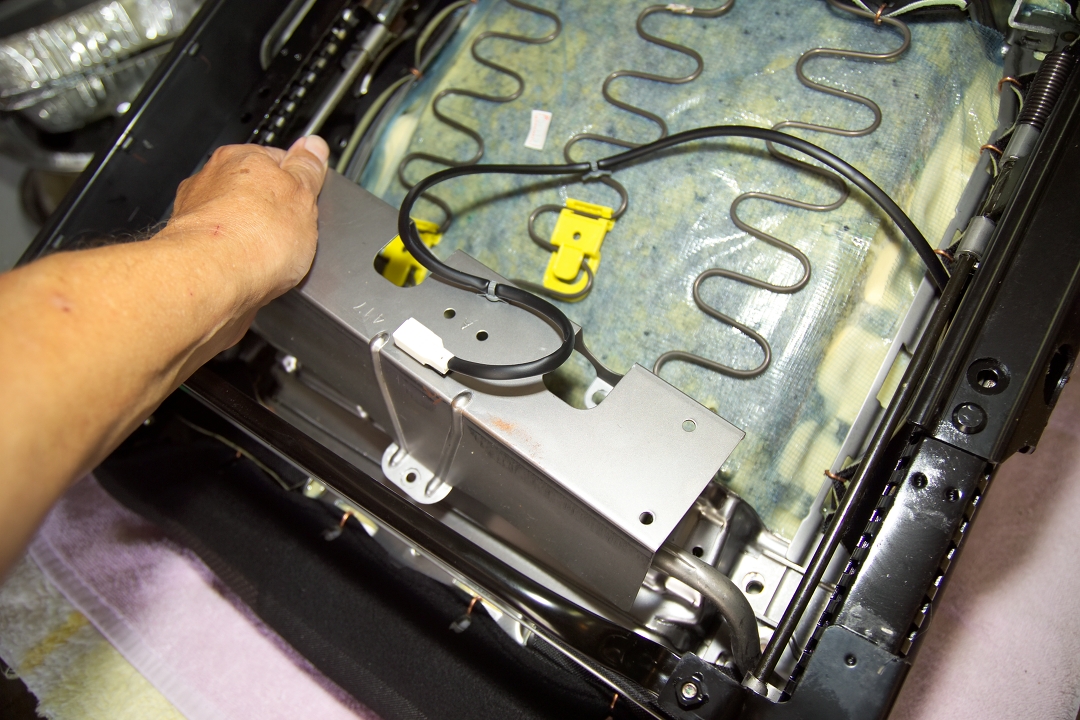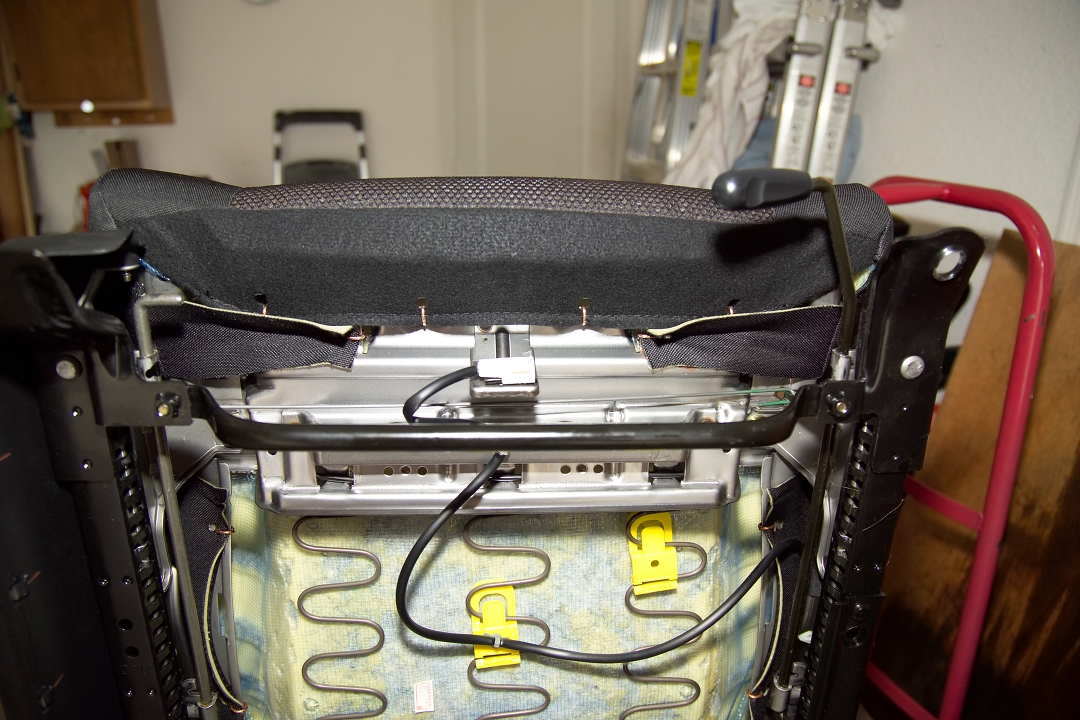 Remove the cable ties holding the wiring to the seat bottom.
Remove 4 each 12mm bolts holding the bottom seat cushion to the outer frame. Turn the seat over and remove the cushion. Tilt the seat back all the way forward. The bottom front and back portions of the seat back cover are connected by interlocking U-channels. Squeeze the front and back portions together to free the U-channels. Un-zip the zippers.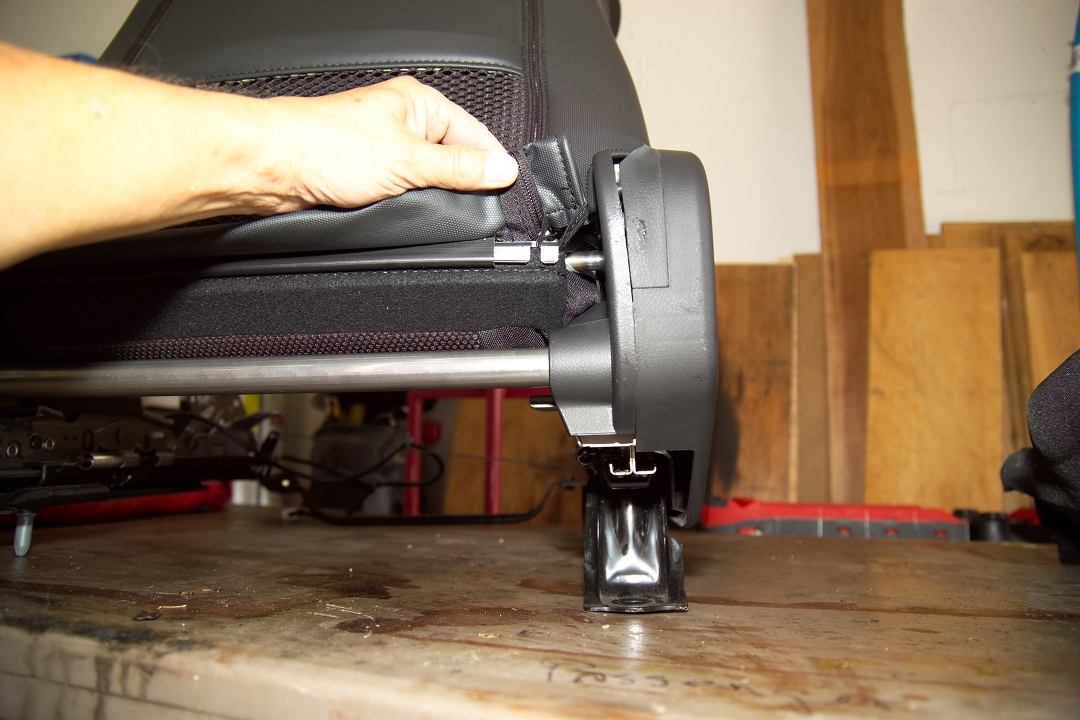 Now's a good time to take a break, so when we return we'll start on the passenger seat disassembly!