Alright, let's get back to some disassembly – On the passenger seat, lift the auxiliary release handle and remove two screws. Lift the back portion of the cover and dress the release assembly back through the cover.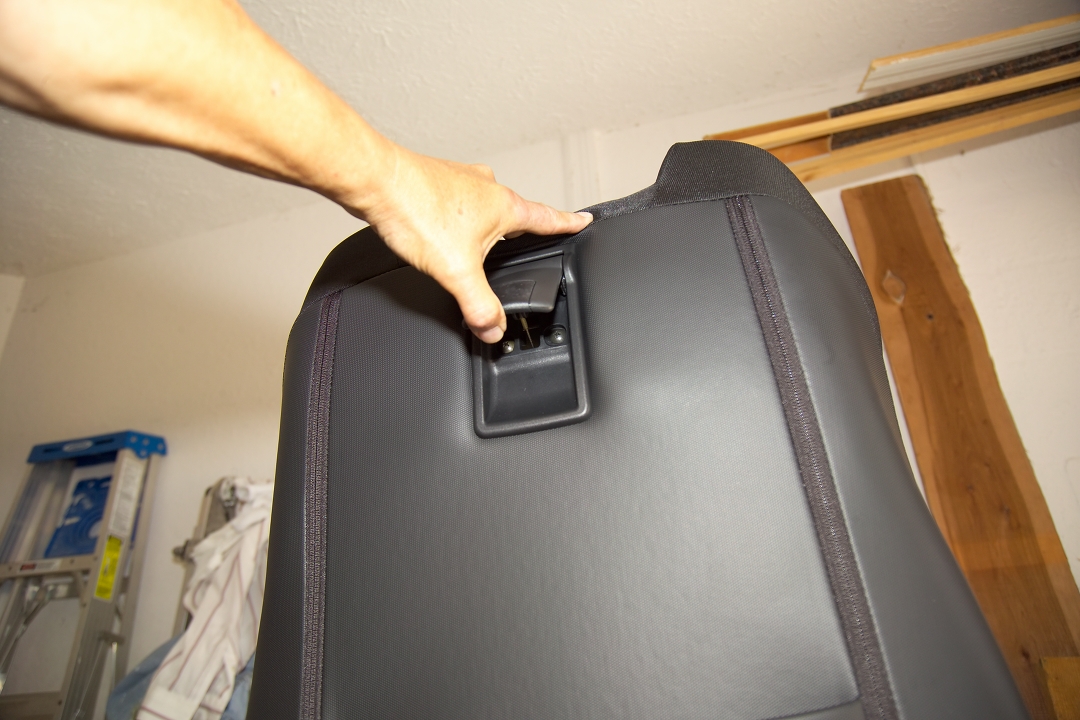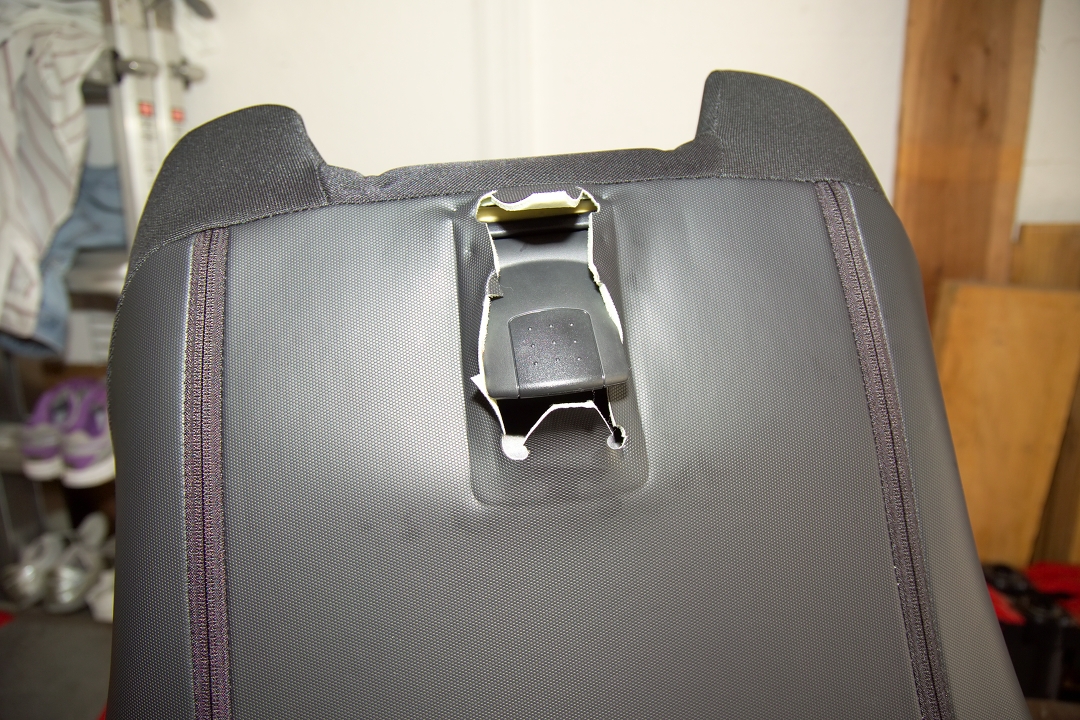 Fold the back cover to the front to expose the seat frame. Lift the foam rubber to expose the interior framework. Locate the bottom of the two ferrules for the headrest. Squeeze the two sides of the ferrule while pushing upward. Once released, remove the ferrules.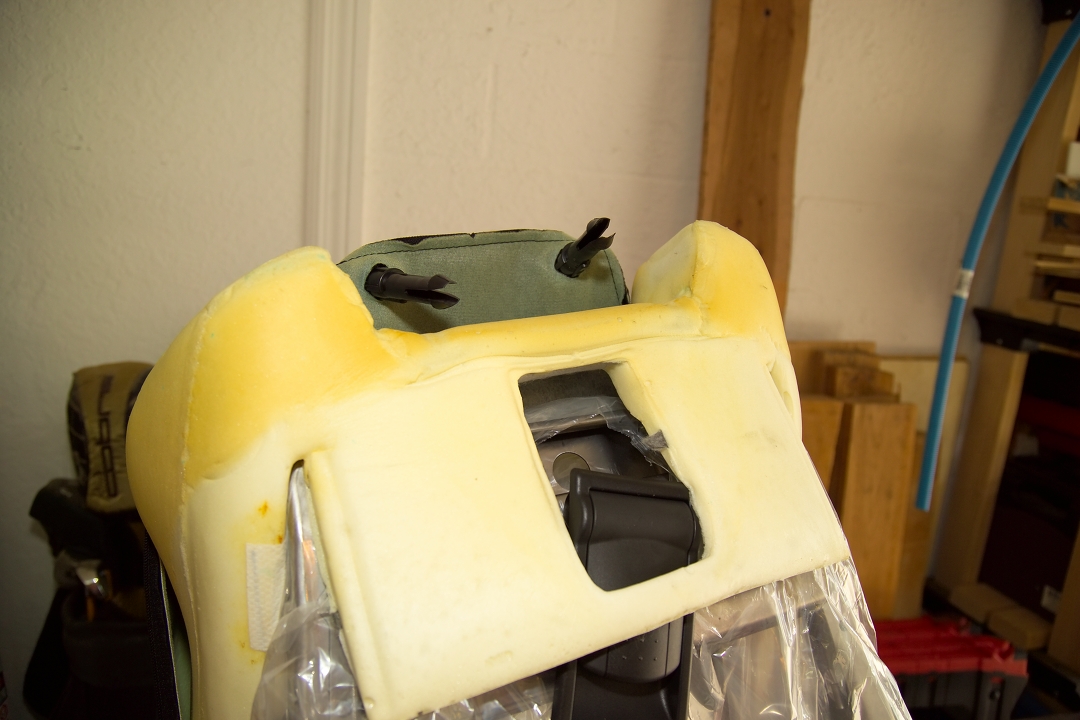 Slide the bottom and sides of the cushion forward to clear the frame and lift the cushion and cover off of the frame. Set the seat frame aside.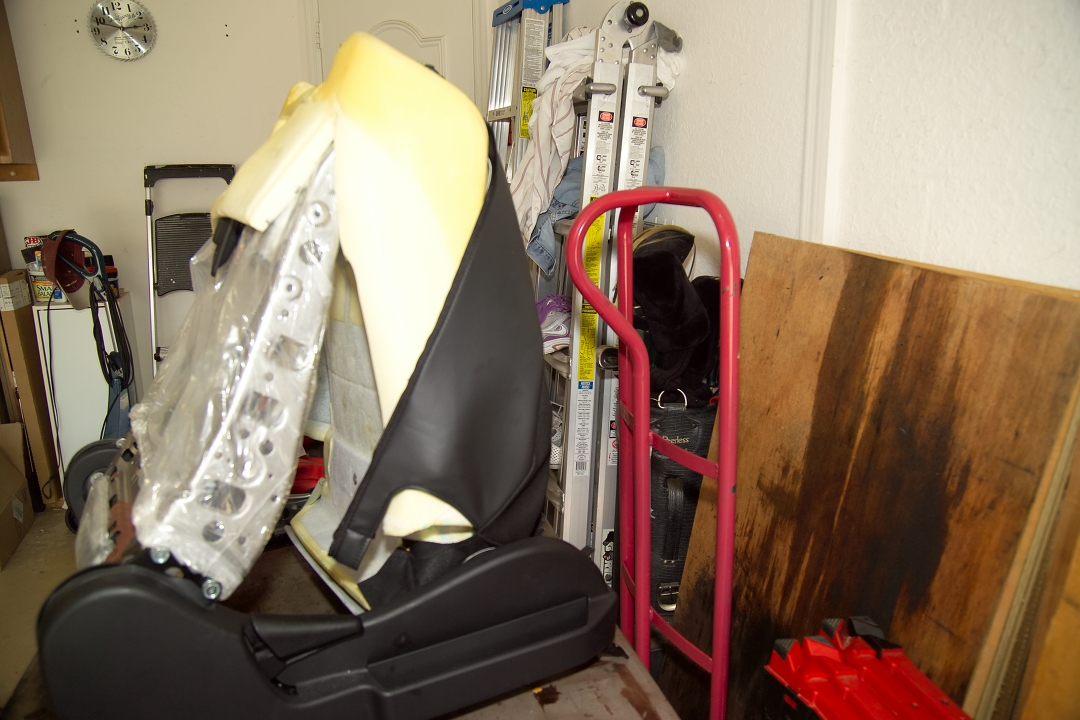 Next, we're going to remove the foam cushions from the frame – Go ahead and grab your side cutters and safety glasses!