The 24 Hours of Le Mans is the world's most famous endurance car race – and as such, its a hotbed of automotive technology development… for example, Nissan and NISMO's ZEOD RC (Zero Emission On Demand Racing Car) electric race car.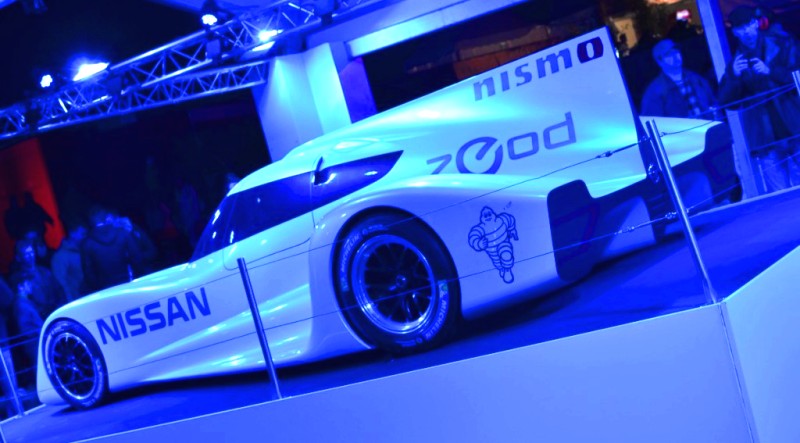 The ZEOD RC will run at Le Mans in 2014 in the famed "Garage 56" slot. In 2012, the Nissan Deltawing inaugurated Garage 56, a garage reserved for vehicles not entered in any specific racing class but showcasing new, prototype technology.
ZEOD RC is a derivation of the Deltawing vehicle that ran out of Garage 56 in 2012, but rather than the previous car's 1.6-liter turbocharged gasoline engine, the ZEOD has an electric drivetrain.
Nissan indicated the ZEOD RC will exceed 186 mph on the Mulsanne Straight and is expected to race alternately using gasoline and electric power. Nissan hasn't clarified whether it will use a hybrid drivetrain or a range-extended setup like the Chevy Volt. We're betting it primarily is powered by electric motors alone, with an internal-combustion engine generating power for all-electric running. The battery technology should be similar to that used in the Leaf.
Performance-wise, the ZEOD is expected to match that of the LMP1 cars – the top-level prototypes run by Audi, Toyota and others which means it will actually outperform the gasoline-powered Deltawing.