With the suspension and rolling stock completed, it was time to prepare the engine bay for installation of the new engine. Again, we wanted to keep things relatively stock in appearance, but since this wasn't a complete frame-off restoration, things would have to be done in stages. I started off at the upper left-hand corner of the firewall and began cleaning 40+ years of funk off the paint, working around the entire perimeter of the bay, and then working downwards to the frame rails. Again, lots of 409, brake cleaner, green Scotchbrite pads, and loads of paper towels.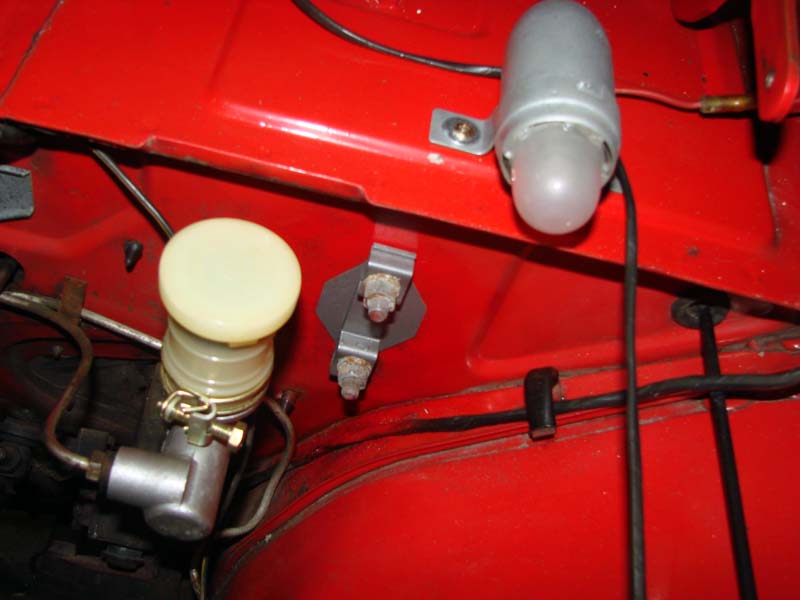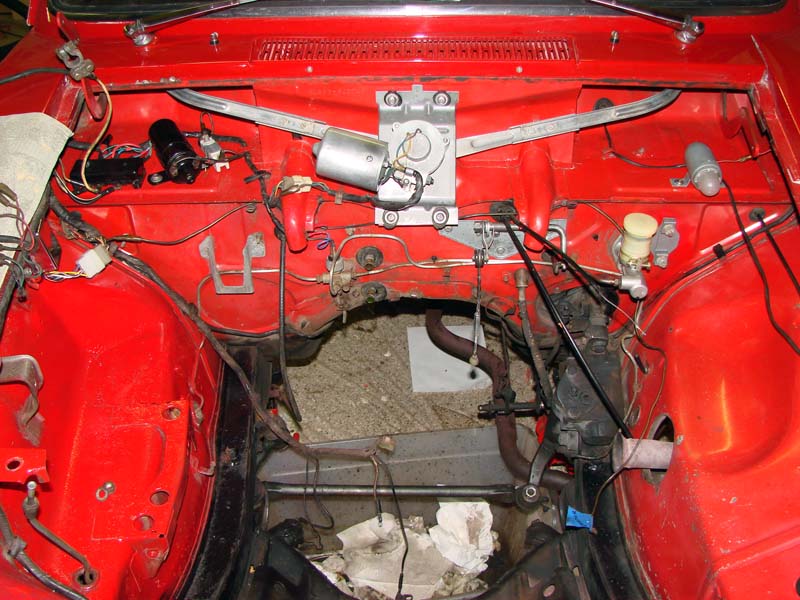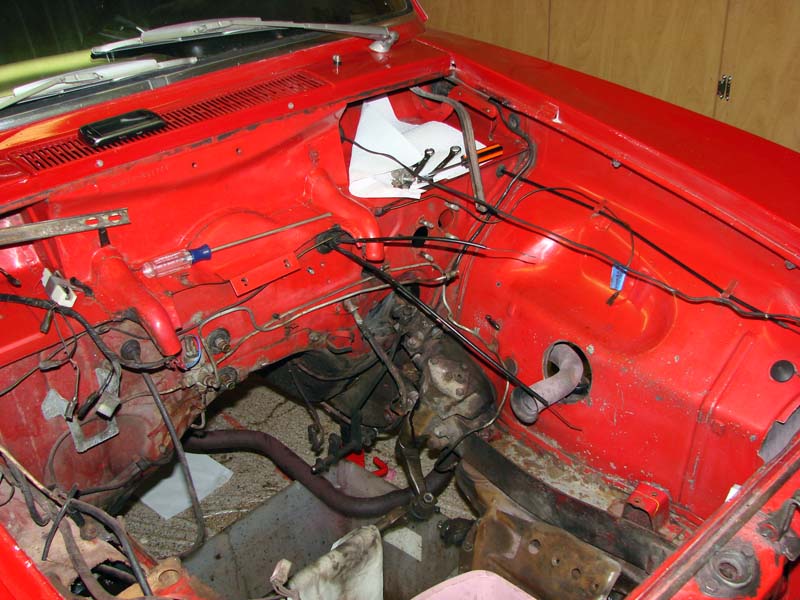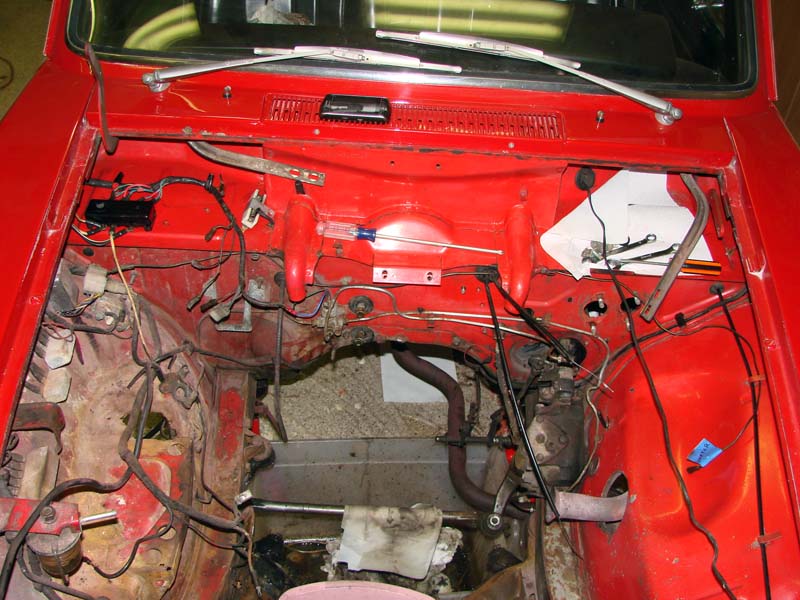 Everything that could be removed was pulled a piece at a time, restored as a component, and reinstalled, using new hardware where appropriate. This included all the relays, the underhood light, the windshield wiper motor and assembly, wiring harness, the horns, everything.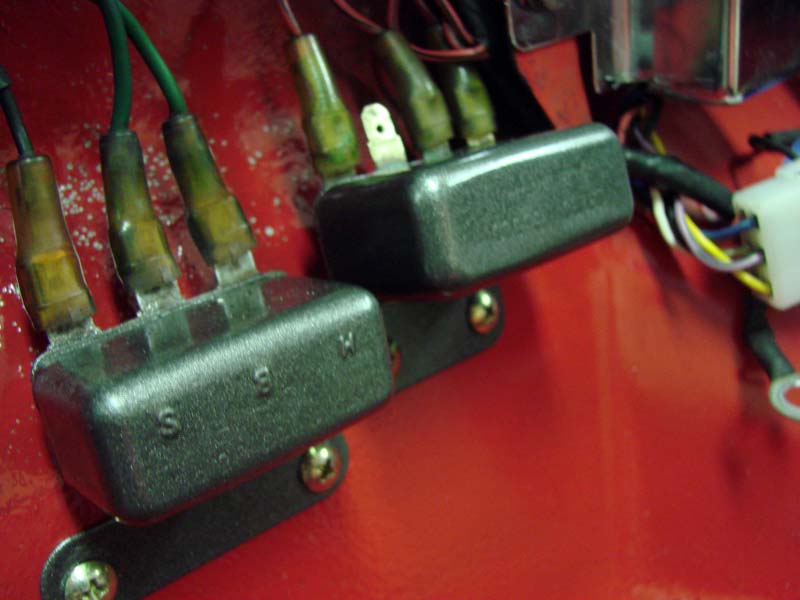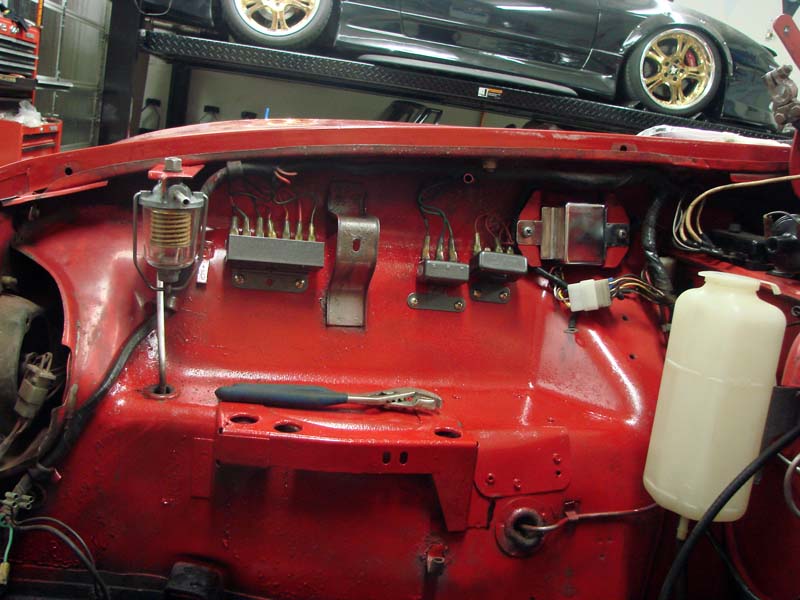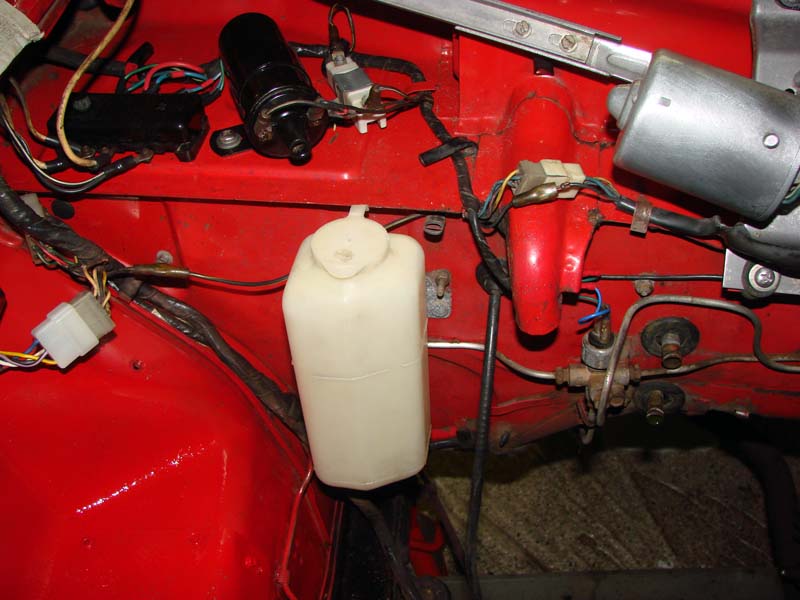 Removing one part at a time and replacing it immediately after restoration helped ensure that nothing got mis-wired or lost. The underlying engine bay paint was still in good enough condition to refurbish, and I like to use a product called TR3 (it's cheap, and has a lot of solvents to really clean the top layer of old paint).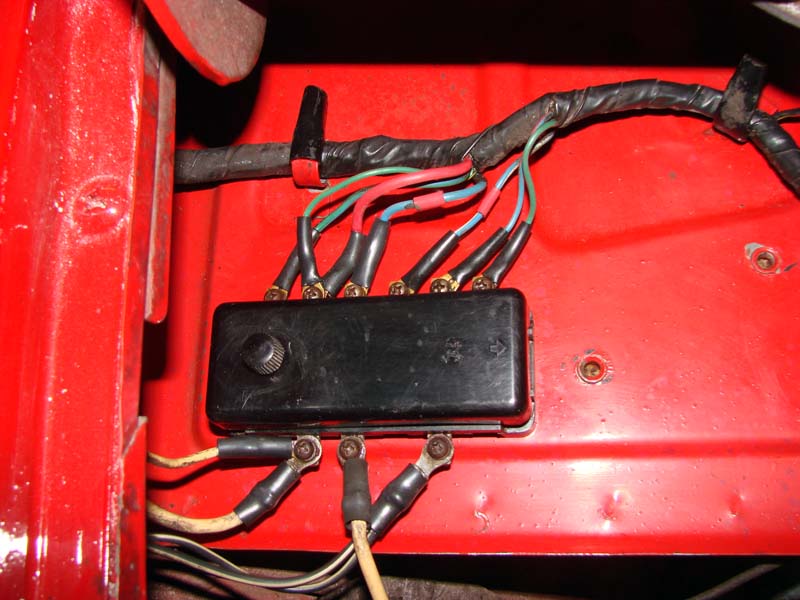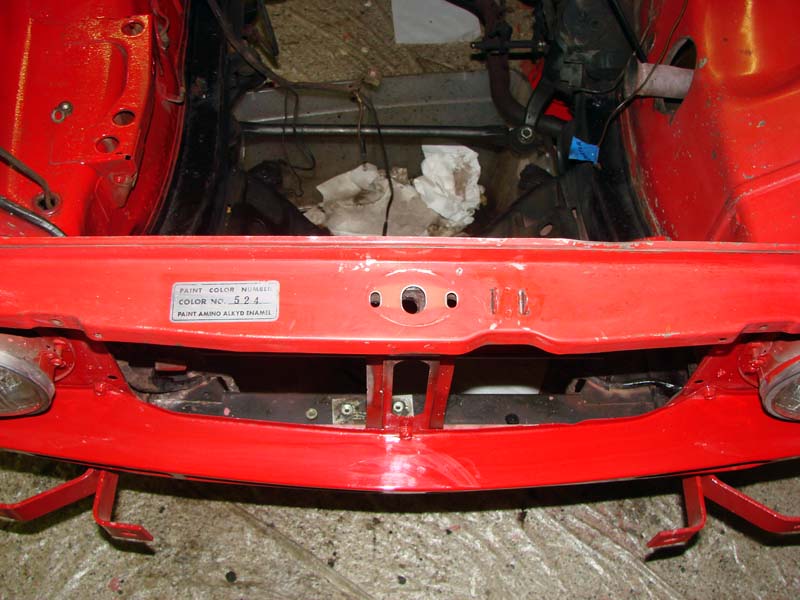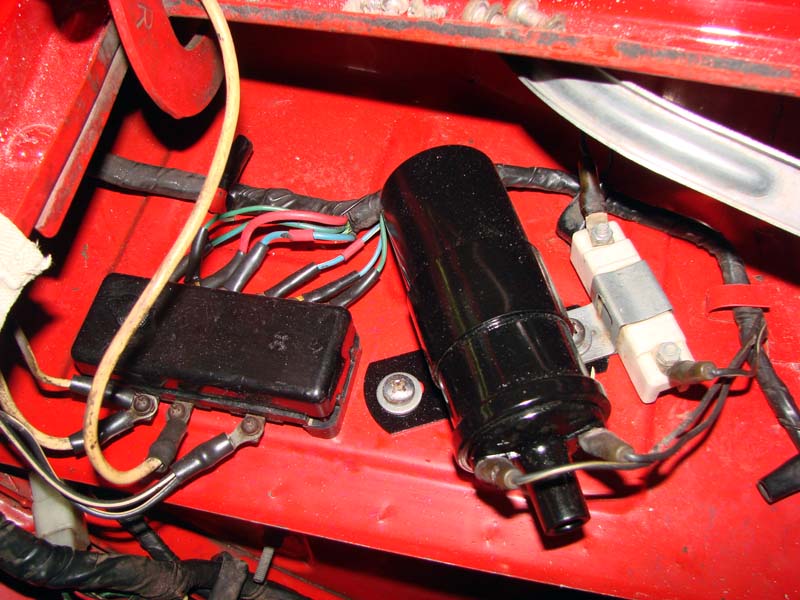 The radiator was sent to a local shop for re-coring, and new radiator hoses and thermostat were sourced from Rock Auto. We decided early on that we'd like to run electric fans. Since the old 1600's didn't use a clutch fan, the original metal fan is inefficient and hard to balance. It's also always spinning, creating drag and pulling power, even at freeway speeds. A pair of 8″ high-volume curved-blade fans were sourced on ebay, along with a Derale mounting and wiring kit (with a relay and an adjustable temp sensor), and it looks clean and tidy.
Also, rather than just having the radiator overflow hose dump out onto the ground, I decided I'd like to have a reclamation tank. The theory here is that as the fluid expands, it has to have someplace to go – but once it cools and contracts, it'd be nice to have that coolant go BACK into the radiator, not on the ground. However, these cars didn't come with a dedicated overflow tank, but they DID come with a windshield washer bottle… Personally, I never use windshield washers – if my windshield is THAT dirty, the whole car needs a bath. So, the pristine windshield washer tank is now the radiator overflow tank.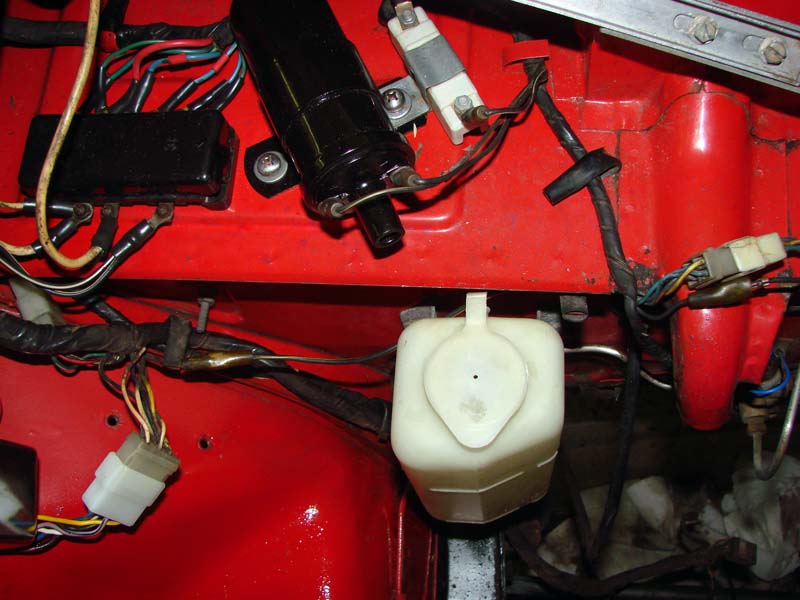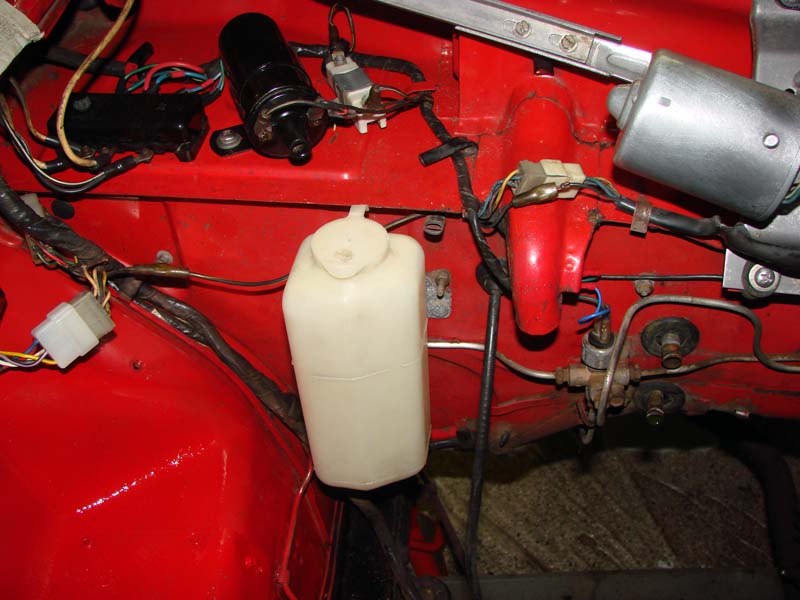 Finally, we cleaned up the underside of the hood, cleaned and masked off the bracing, and re-applied rubberized undercoating directly over the original stuff applied by the factory.
The engine bay was finished just in time, as Kevin called and said the engine was ready. He'd already started it up on a test stand in order to perform a proper break-in and set the carb mixture and timing appropriately. The new stroker motor would literally be a drop-in affair. The trans shop had just completed the rebuild on the Borg-Warner 35 Automatic, and it was ready to go as well.
Read more: Who wants to help us drop in a stroker motor? Let's do it!!!