Since we bought the 411, I'd always thought I'd just get her mechanically sound, and leave the "patina" of 40+ years for character. But the more we discussed it, the more we thought she deserved something better. Becky pointed out that I had already restored the interior to near-perfection, why not get the exterior looking good as well? We decided to go ahead and have her bodywork and paint done. The body had a few dings and a dent or two, as well as a couple rusted spots in the rockers – nothing terrible, but enough to warrant some work.
Becky and I took to the garage to strip off everything we didn't want painted. Since we're both pretty organized, everything went in a zip-lock bag with a label, and was placed on a shelf in the garage cabinets. The plan was to restore all of the parts OFF the car so that they'd look good being re-attached after paint.
Becky handled most of the exterior parts removal:
Strapped on a trailer behind the NICO Frontier and headed for the painter's place.
Two days after we hauled her off to the painter, I was driving home from work and passed an old VW Bus, red with a white top. It really caught my eye, and I immediately called the painter. "Change of plans – she needs to have a white roof." Done. Not only would it give the wagon a little more character, it would keep the car cooler in the summer, and would really set off the wheel / tire combo I had planned.
With the engine in Riverside and the shell across town, I started collecting, organizing and cleaning parts that would have to go back on the car. Everything that we had already removed, as well as the parts that would come off during the restoration were cleaned, either with a wire wheel or by hand, and re-painted or powder coated. This would not only make reinstallation more enjoyable and improve the appearance, it also lets you see any unknown damage hiding beneath 44 years of road grime.
Some "before and after" pictures of some of the components: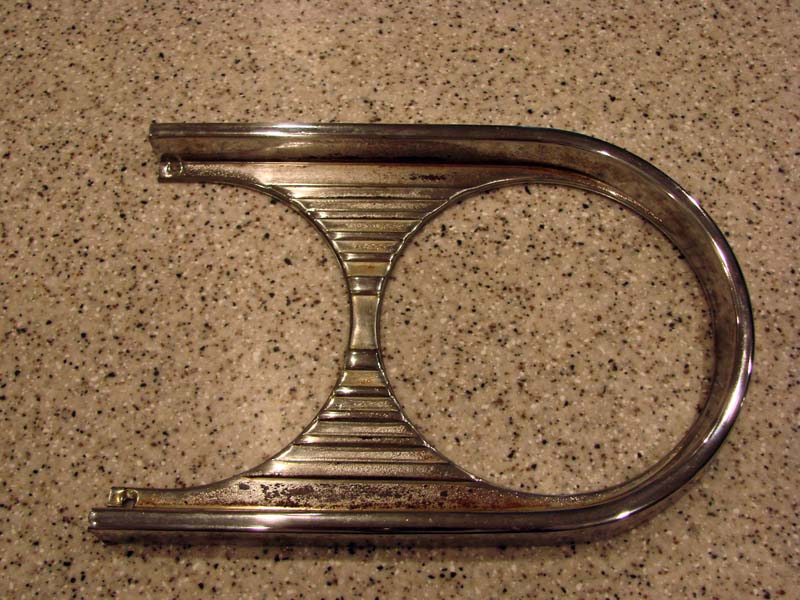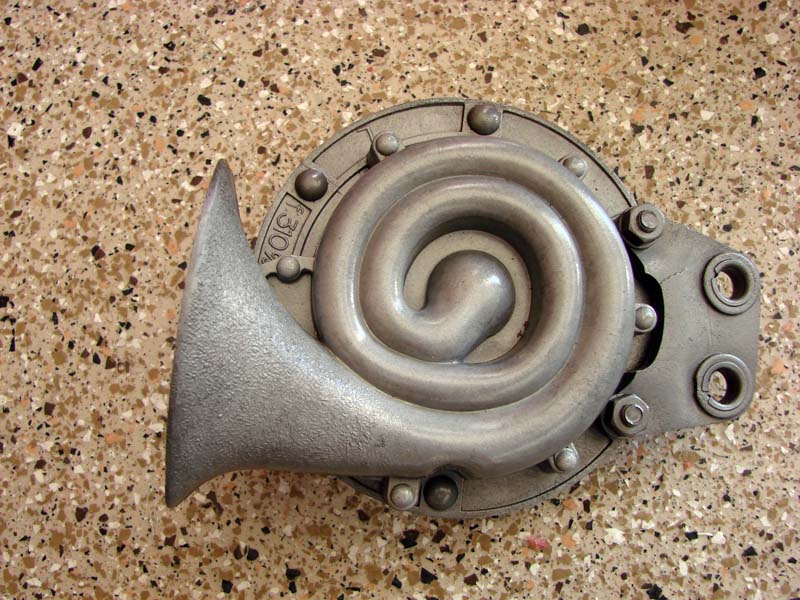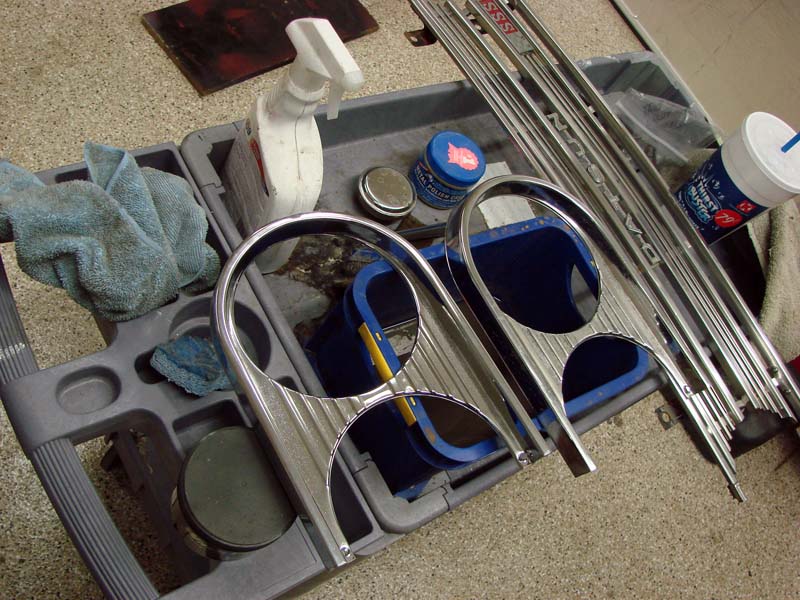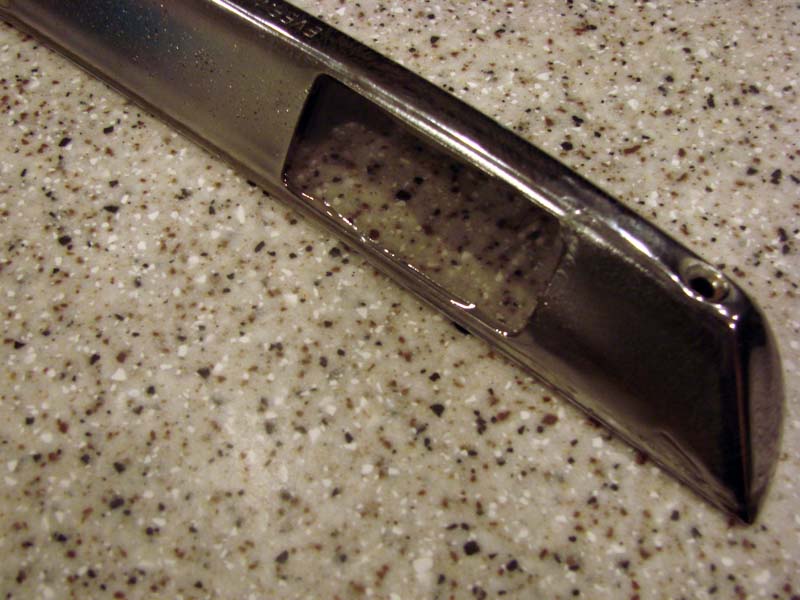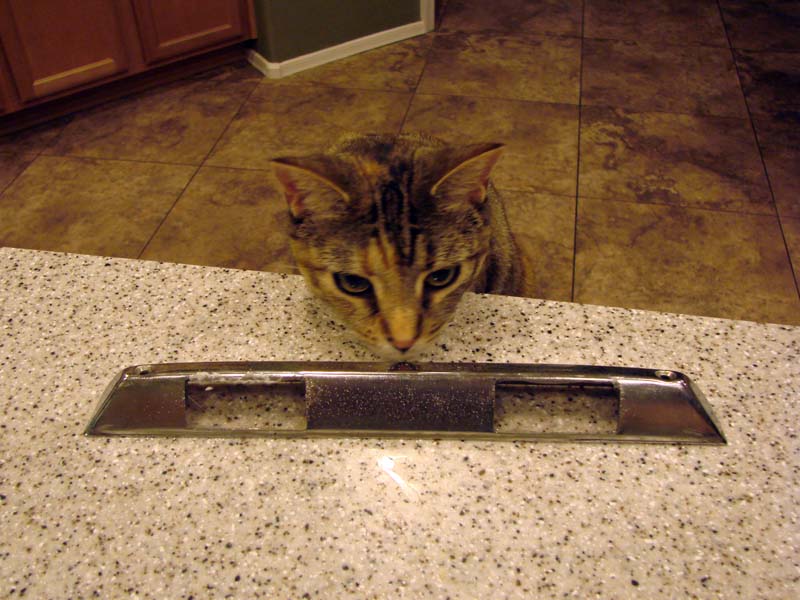 Taillights and turn signals BEFORE and AFTER (I was really happy with how these turned out):
By now, Alice had returned from the painter. The red and white was a good choice – I could only imagine how she'd look once her chrome trim went back in place.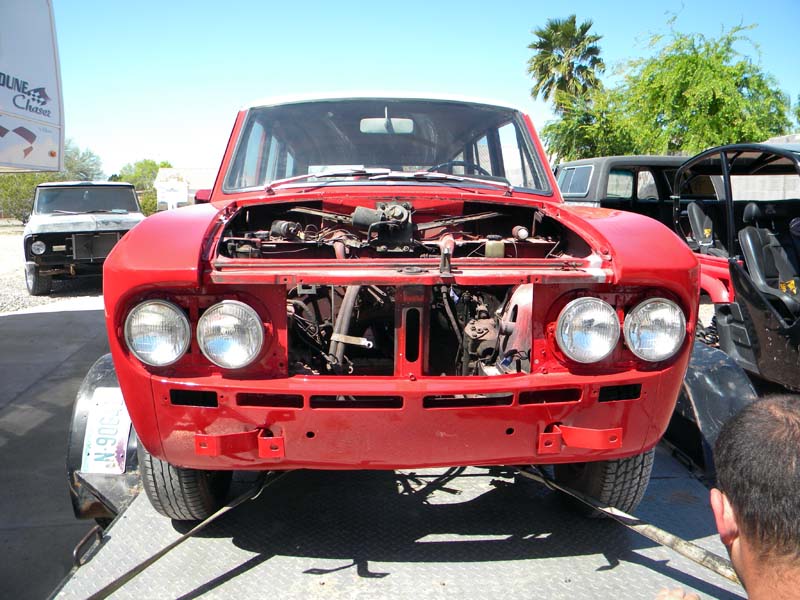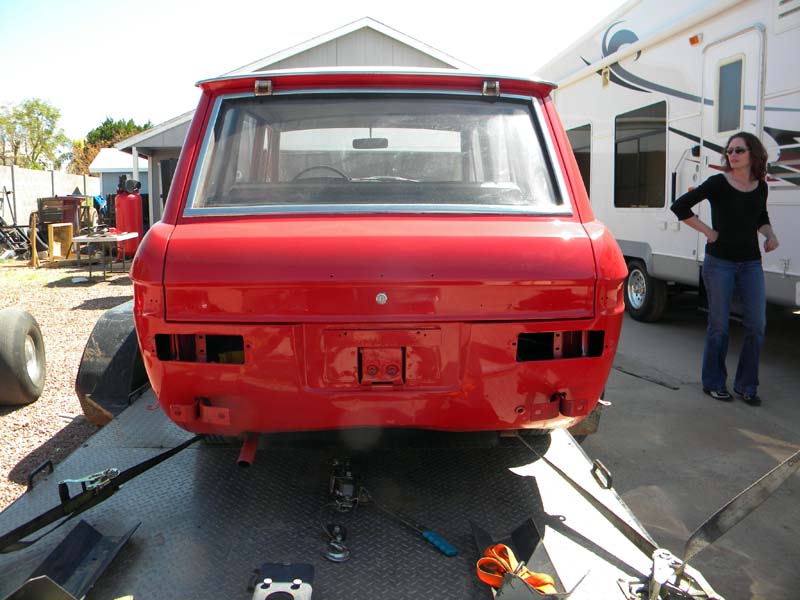 I really enjoy the cosmetic restoration, but the mechanicals can't be ignored… That's what's next!