I did this mod this weekend. I put it right at the intake from the PCV to the throttle body. No problems, no codes thrown afterwards. It went pretty well overall. I'm not convinced, however, that this is the sole source of the oil consumption issue, but it will likely help. After a short trip around town, there's already a drip in the bottom & the inside of the bowl is coated with a fine mist of oil. It HAS to be beneficial just for the fact that the lines had oil in them and the back side of the throttle body was lightly coated in oil.
I may do a seafoam treatment in a couple of days right before I change oil…
With a dremel cut off tool, I modified the base of the pressure relief valve to make it fit where I wanted to install it and while I was there, I did the coolant bypass mod. I also cut off 2 sections of the brass inlet and outlets so that a shorter hose could be used without kinks.
To mount the seperator in that area, I also had to cut off a little bracket that mounts to the fuel rail. The bracket just held a wiring harness and is not critical. It was necessary to get the seperator to sit level with the tube at the intake.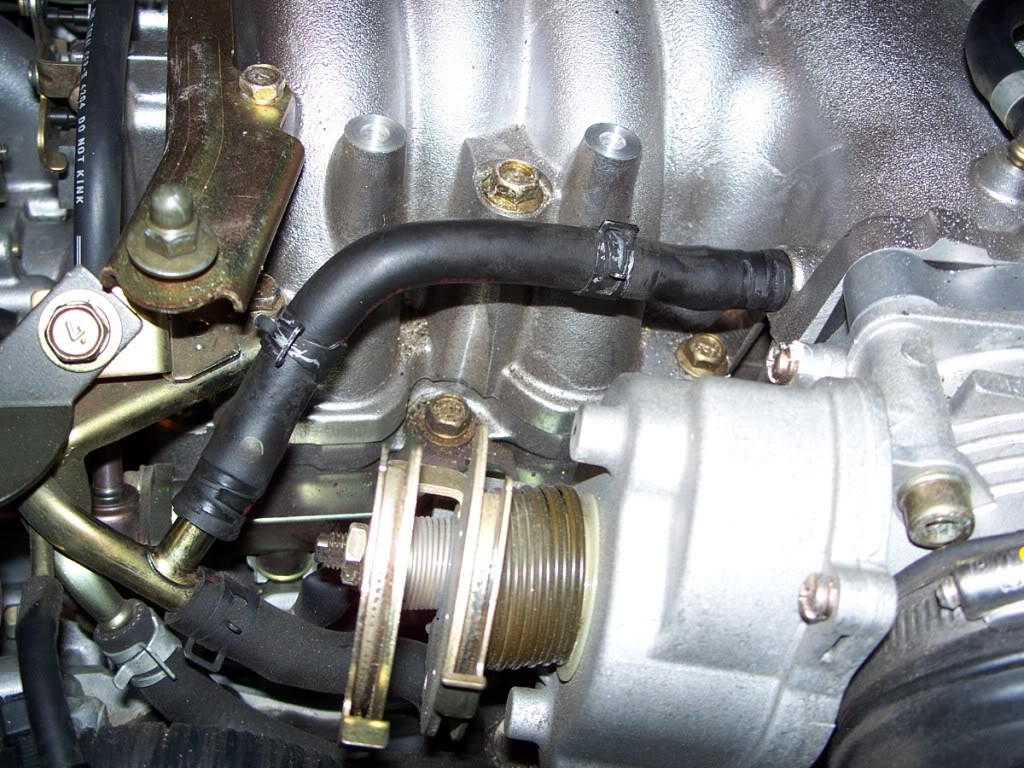 Before the mod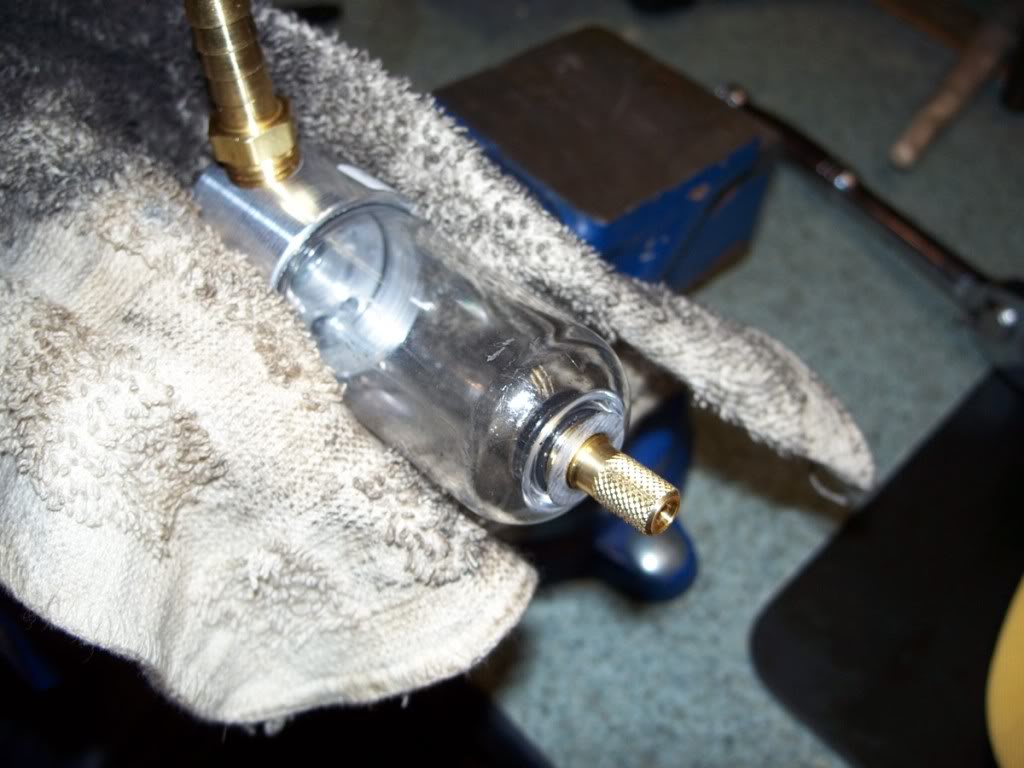 Cut the stem – before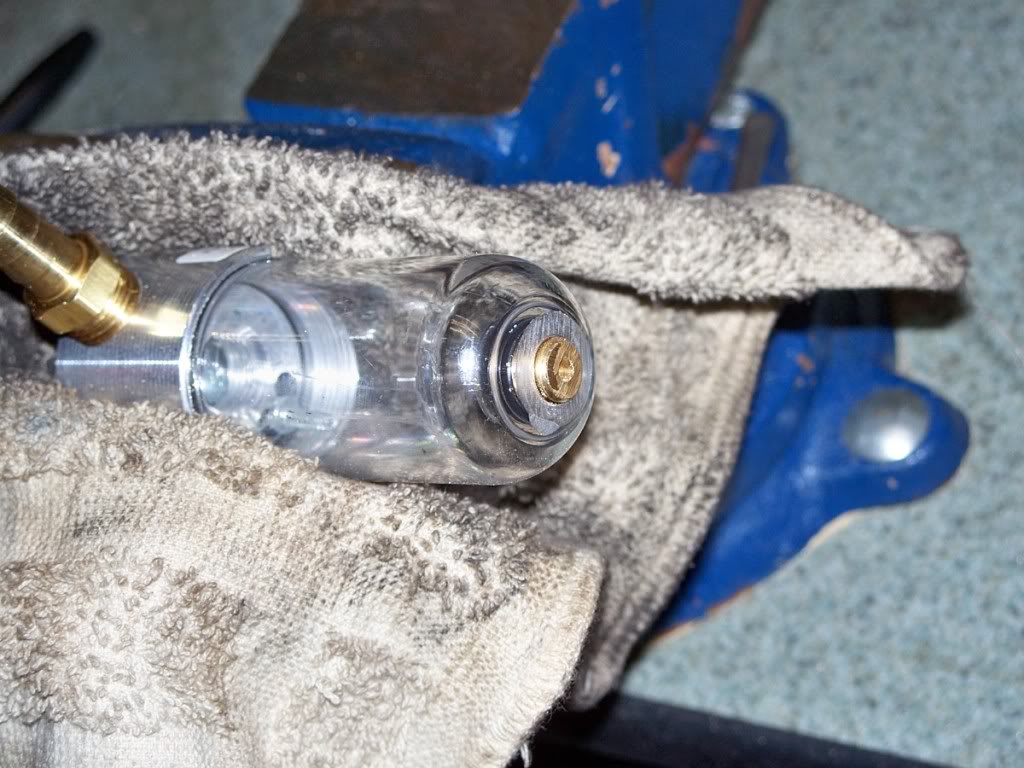 Cut stem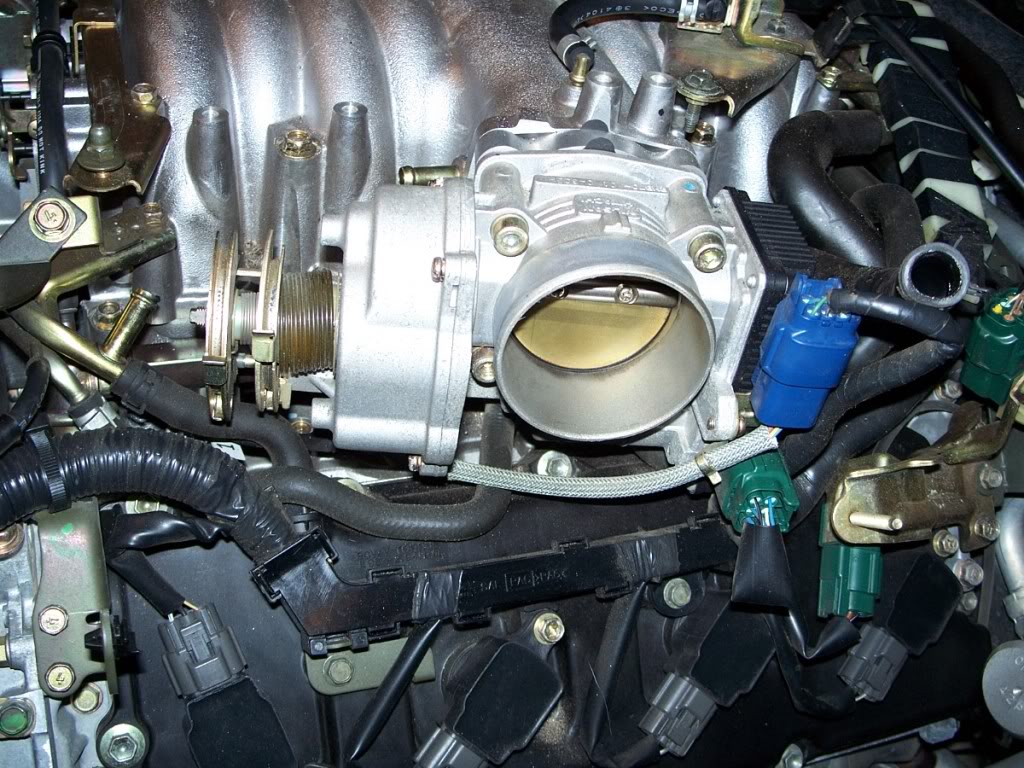 4 bolts & 2 electrical connectors and it comes off easily.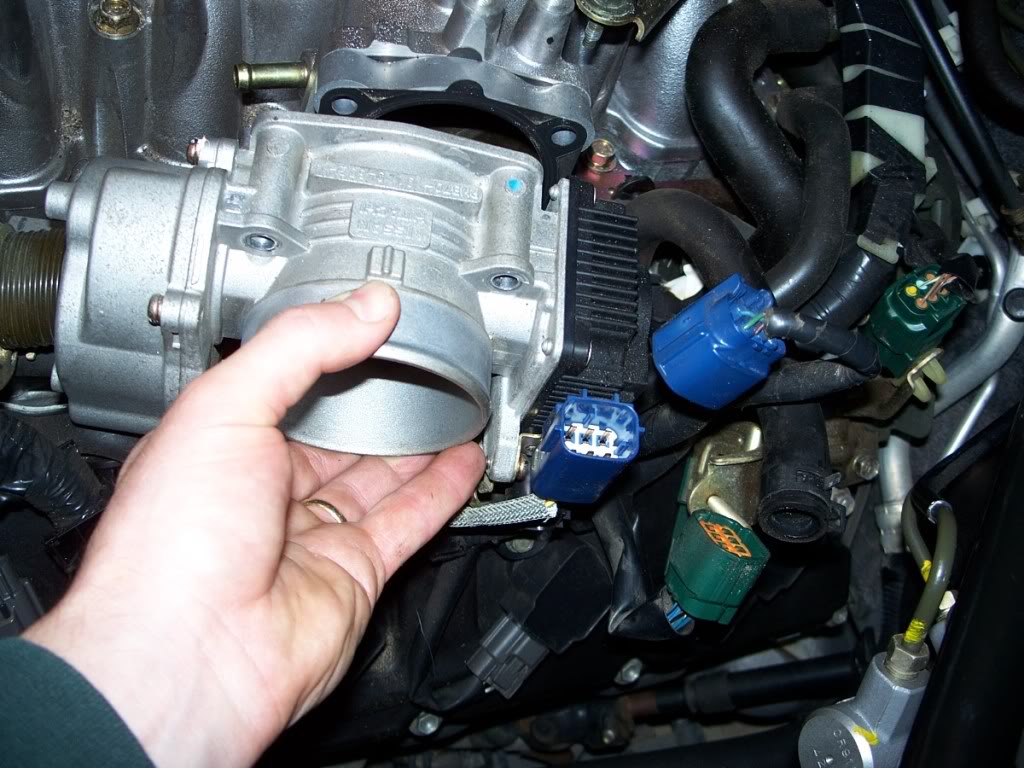 Remove & prep to clean
Inside the mouth of power…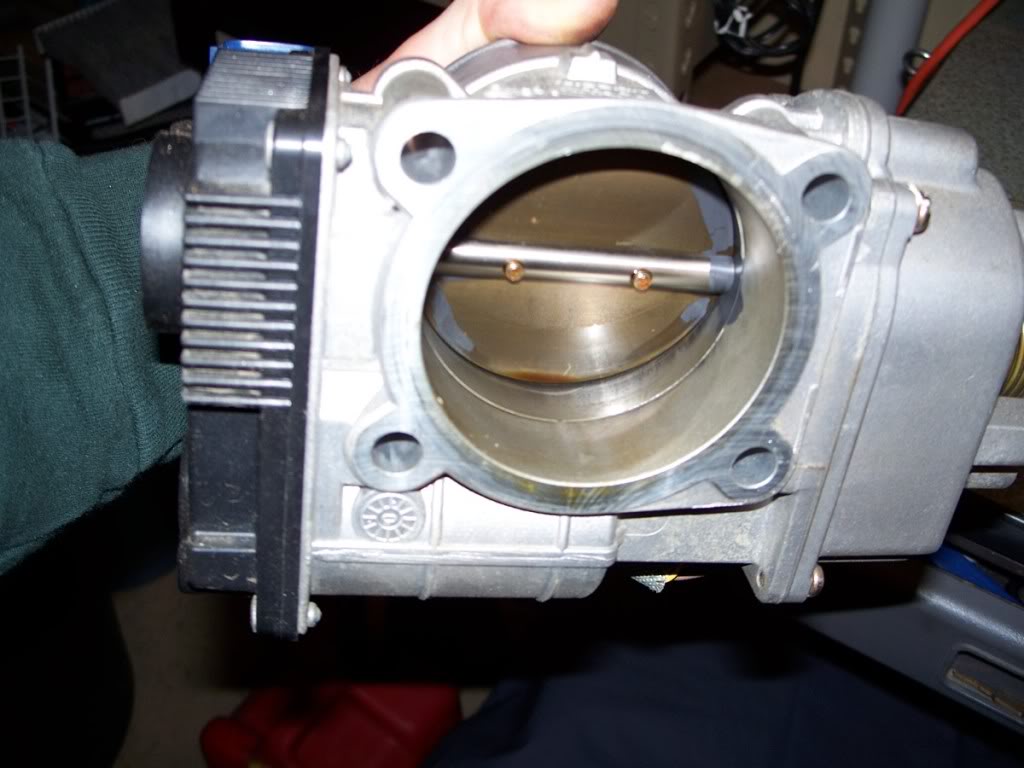 Back side of tb – not too dirty but it was coated with oil.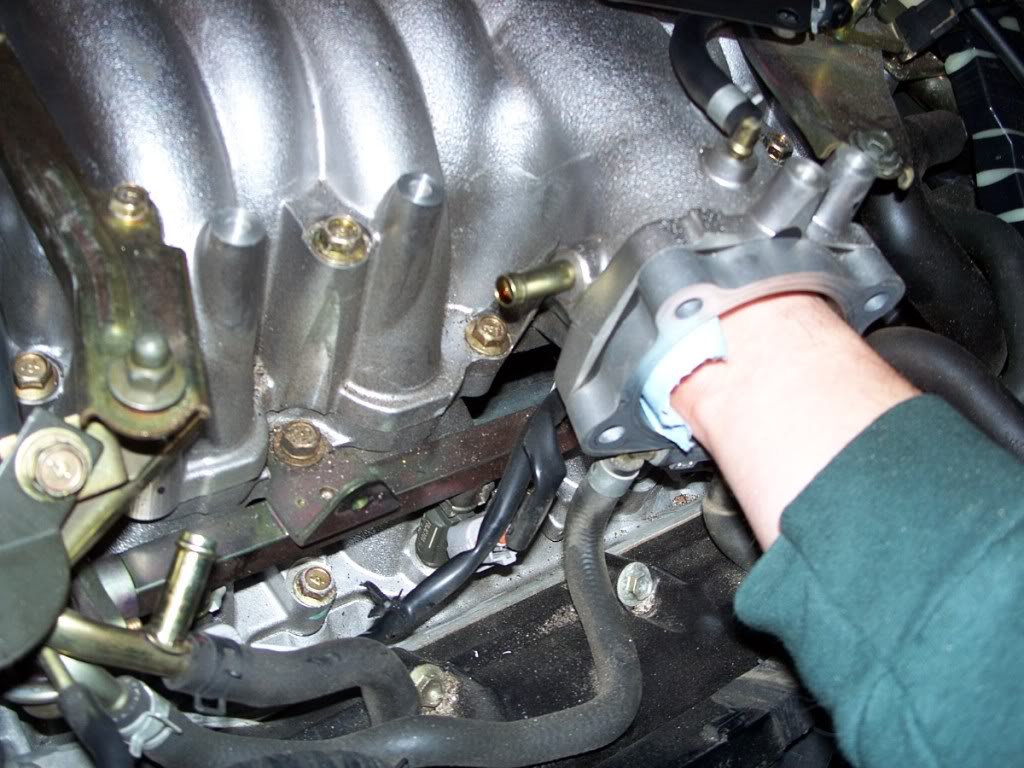 Get in there & clean up where I can reach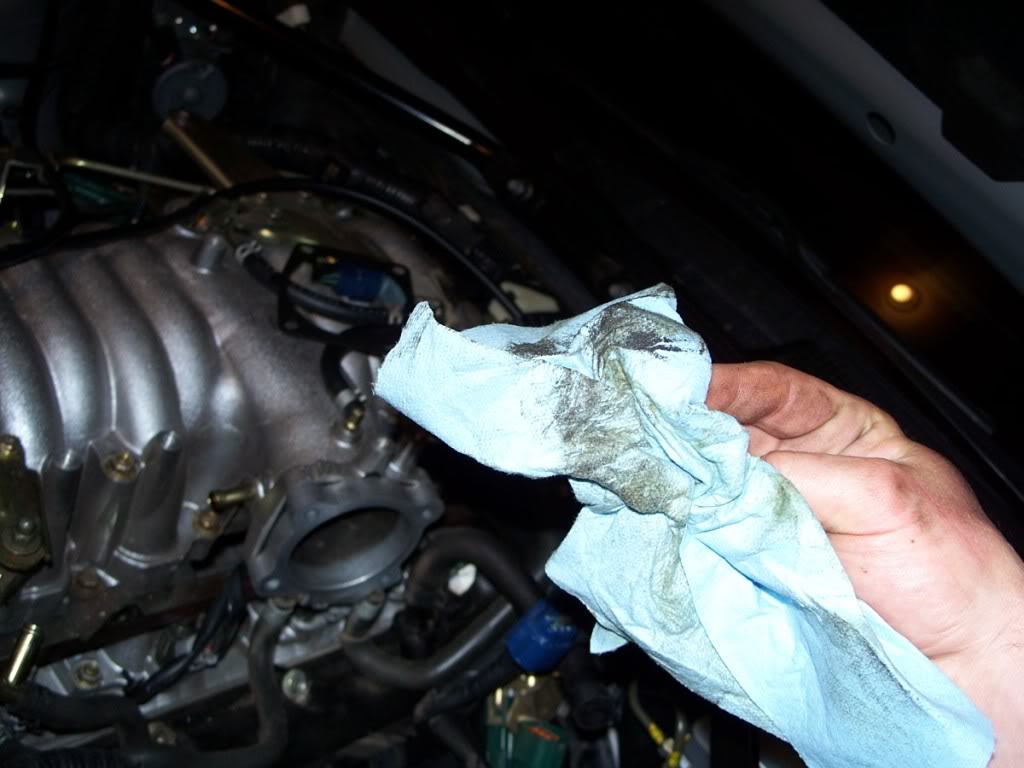 Some oil & carbon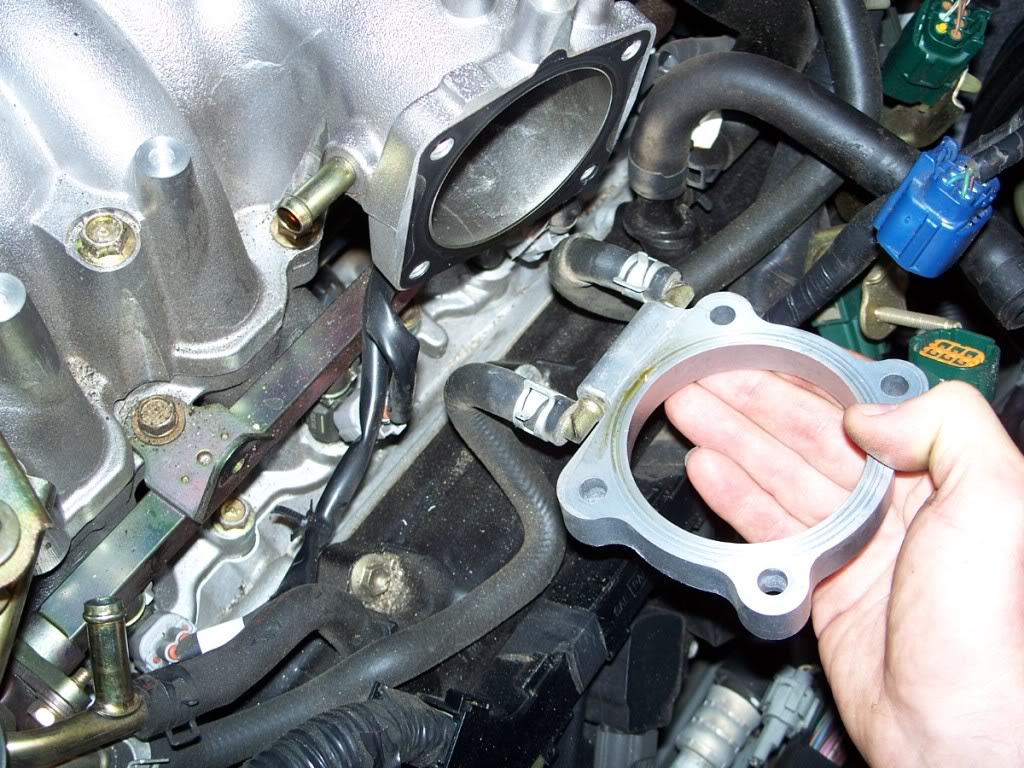 Since I'm here….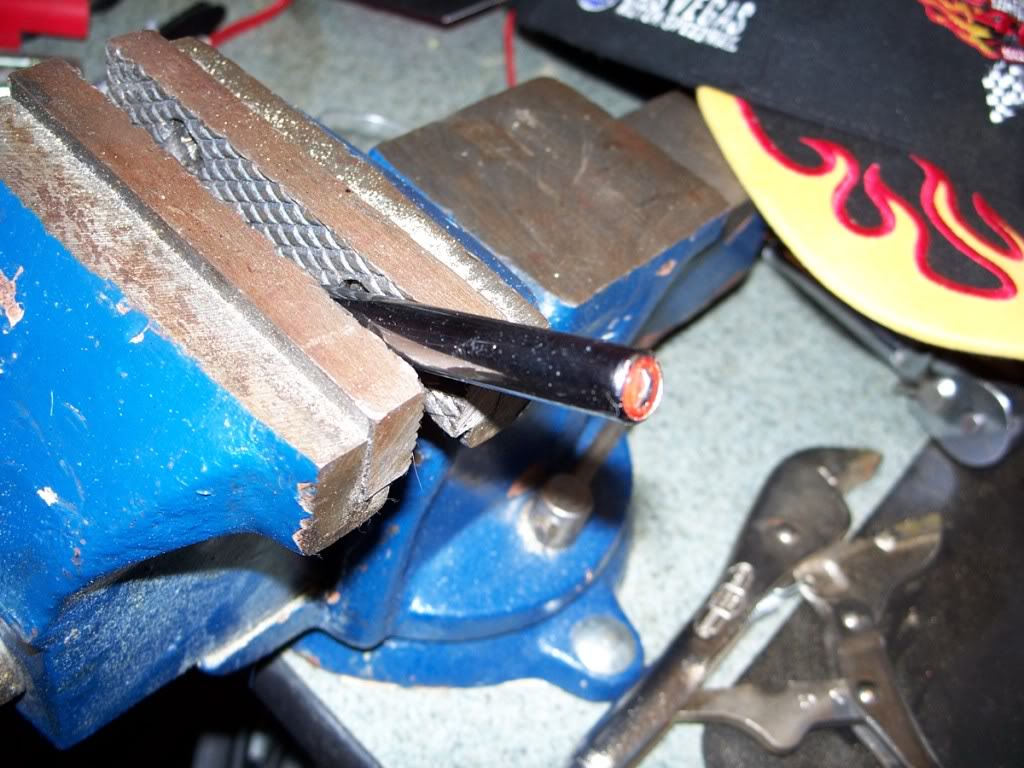 Coupler for the bypass mod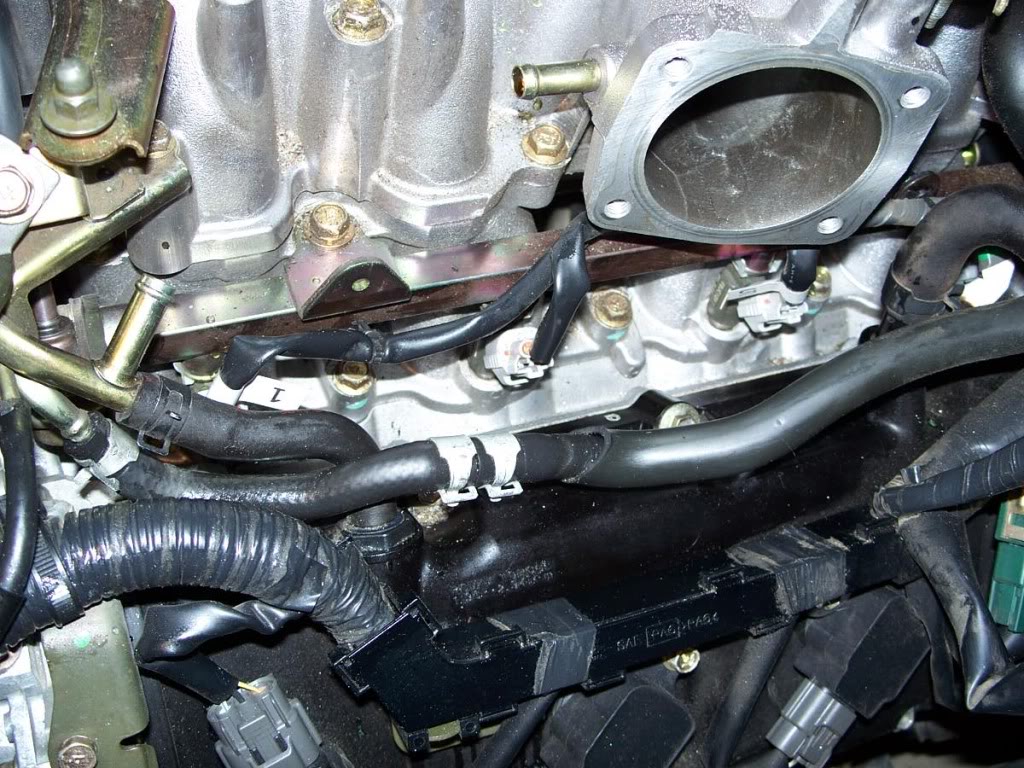 bypass done
Seperator installed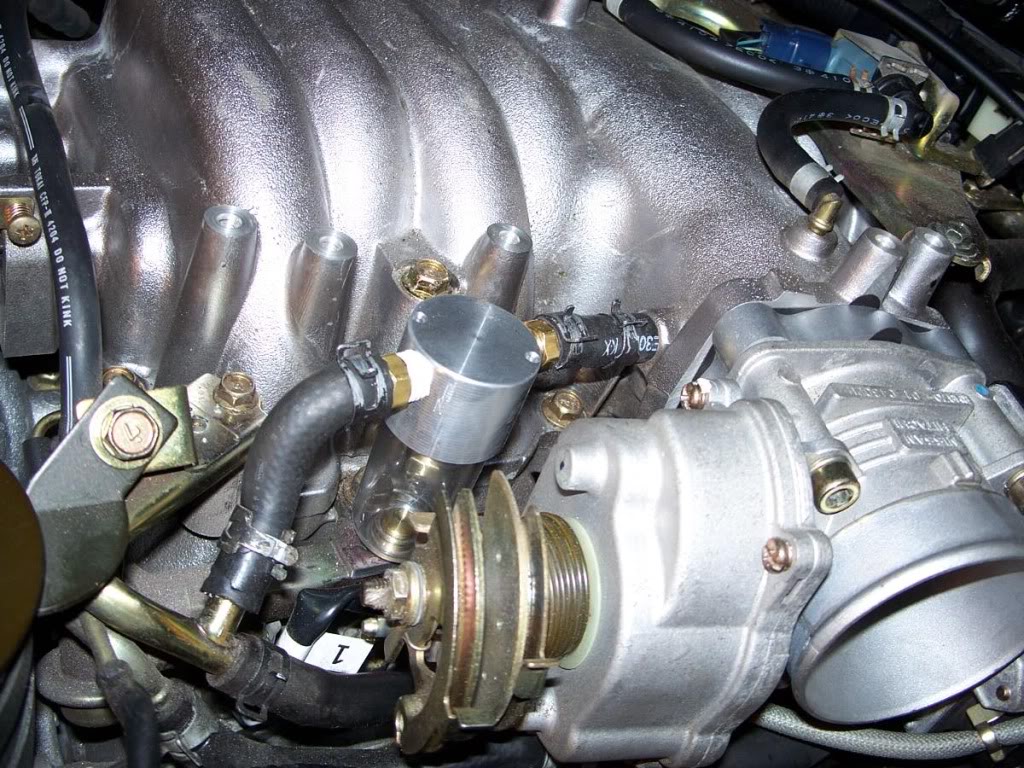 Wide shot installed. Also note the bracket has been cut off just below the bowl.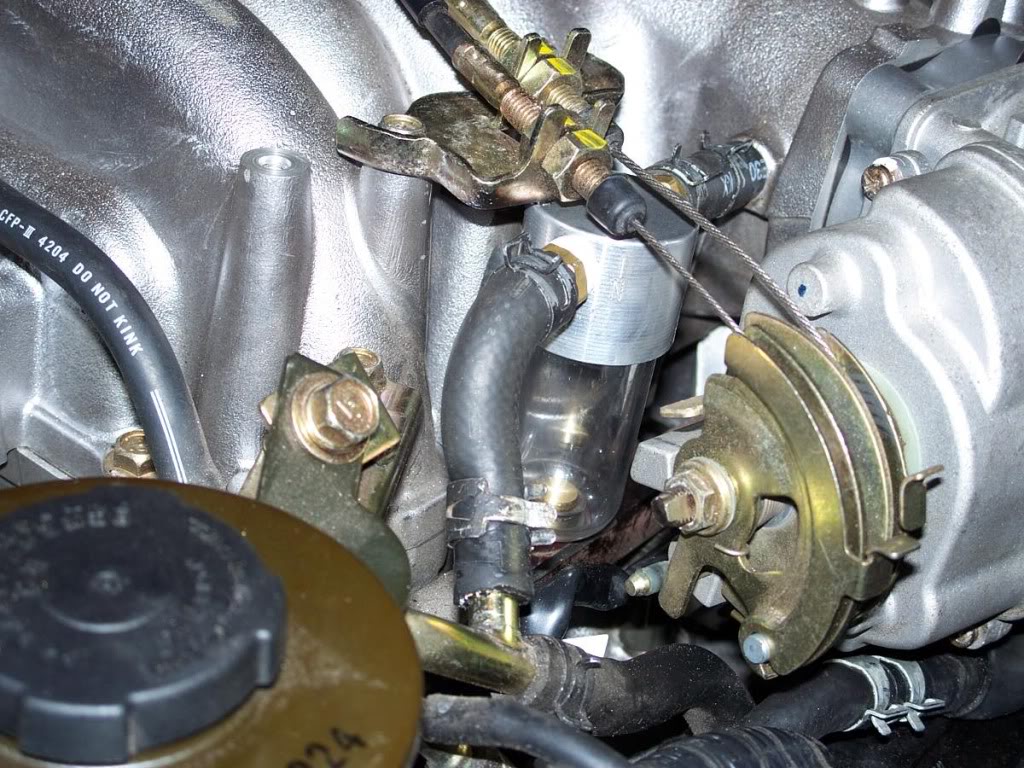 Close up installed – both mods
I hope this article helps those of you with an Infiniti M35 or M45 with oil consumption issues. If you'd like more information on this mod, or you have a comment or question, here's a good discussion thread on the issue: Infiniti M45 catch can installation