Installing the WeatherTech Side Window Deflectors on an Infiniti M56
by: biggie
Tools needed: Metal hook supplied in kit
Install time: 15-20 minutes
I recently picked up a 2011 Infiniti M56S. I needed something to keep the car cooler while parked in the hot sun during the summer. The WeatherTech Side Window Deflectors seemed a perfect fit, since they allow you to leave the windows open an inch or so, without worries of rain, debris, or sticky fingers getting into the car.
The ordering process was simple and quick – in fact, I ordered them Friday and received them on Tuesday!
The only tool needed is a metal hook, that is supplied, to pull a rubber seal back to place 2 metal clips into the rear window channels. For both the front and rear it is simply a matter of placing the visors' edges into the window channels. Bending the visors allows you to start each end and then working the middle into place. After that you roll your windows up gently to set the visors.
By the way, WeatherTech has install videos on YouTube that are very helpful!
[click pics for larger images]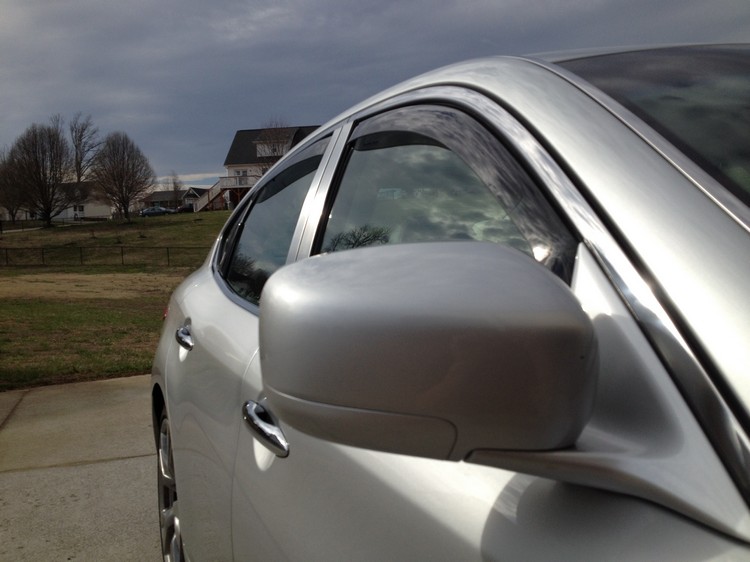 The visors look great, with factory-appearing fitment, and do not interfere with the body lines. In fact, the look of the car has improved to me. Overall, these are a great fit, great look and a very easy/quick install. And at $114.95 per set, plus free shipping, it was a great value!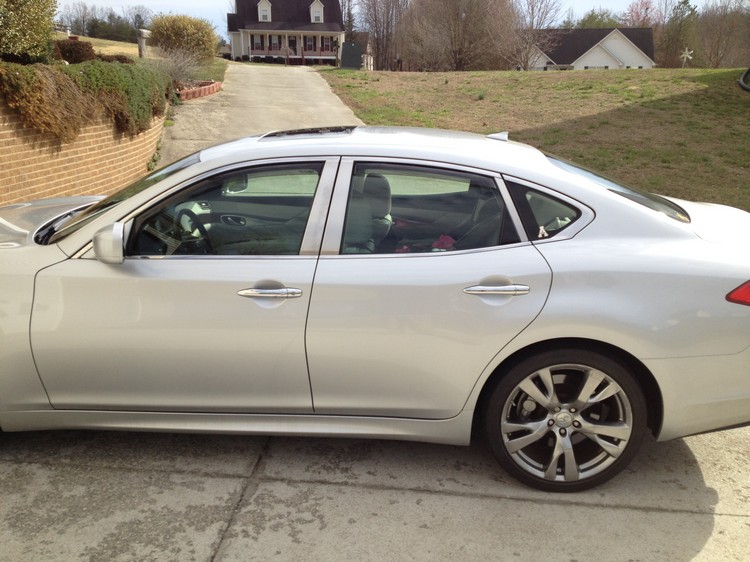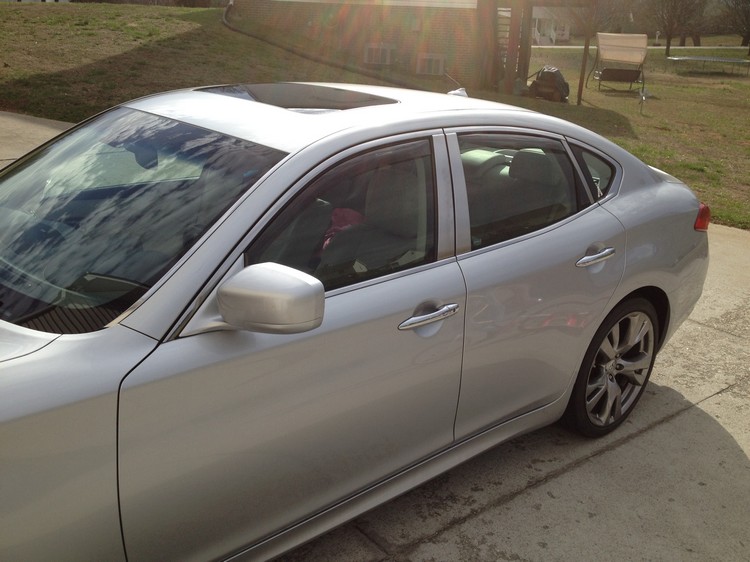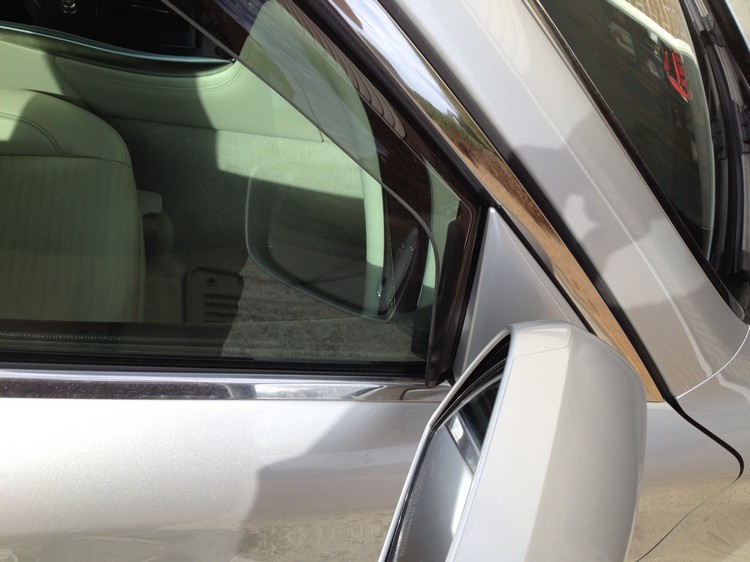 Here's where you can order your own set:
WeatherTech M56 Side Window Deflectors