If you've been a regular reader here at NICOclub, you'll know that we've always been a big champion of small automotive-based businesses that cater to enthusiasts. We're really proud of the fact that a lot of successful enterprises got their start right here, marketing to the Nissan faithful. No matter how large we grow, or how busy we get, that's something that Facebook can't match – and we'll keep doing it.
A few weeks ago, I had the pleasure of meeting John Mitchell of Bluefire Machine Works. John was eager to show off some of his handiwork, and wondered if there might be a market for his skills in the Nissan community. After seeing some of his work, not only did we welcome him to the NICOclub family, but we commissioned a couple pieces from him right away.
We're going to let John introduce himself, and then he's going to walk you through the process of building a one-off custom shift knob for one of the NICOclub fleet!
My background:
My first car was a 1975 280Z, and I fell in love with it. It's also the reason I started learning how to work on cars. I wish I still had it. I traded it for a 1993 Z71 pickup (which I still have) and it's now 5.3 swapped with almost 300,000 miles on the body. I found working on vehicles to be something I enjoy, so I got a job as a mechanic at a local shop, where I stayed for 3 years. The shop was owned by a father and son, and it was just the three of us working there. They're great mechanics, and taught me a world of knowledge and skills that I wouldn't have ever gained on my own.
I really wanted to create a business of my own, so I'm always trying to come up with a unique product that people will like and want to own. I have a degree in audio engineering, and my first entrepreneurial attempt was at a home recording studio. I've played music since I was about 10 years old and gone through several bands, but I found that there was a little more money in the recording side of the industry rather than the gigging side. My passion truly lies in music, but the impracticality of that lifestyle has always held me back from making it work. You truly have to have nothing to lose. I've been in recording bands from time to time since I was about 16, but it's nothing that will pay the bills. More of a hobby, I guess you could say.
My next attempt was fabricating armrests for tattoo artists. My best buddy is a brilliant tattoo artist, so that was my window into this industry. I had a pile of old scrap parts; camshafts, cranks, rods, etc., and I would use these pieces to make some unique armrests for tattoo artists to use for their clients. We traveled around to various tattoo conventions selling these things, and had a blast. We actually still do this from time to time when my welding fever spikes up, but again, nothing that will pay the bills, just a neat way to generate some extra cash.
When I was 21, I got a job offer at a large company that's a government contractor for the Air Force. They rebuild military aircraft. So I sold out, and went to work for The Man as a machinist building aircraft parts. I had no real machinework experience at this time; they got me in with my "brake lathe" experience. After working around machines and sheet metal equipment, I found it to be something really interesting that I enjoyed learning more about. After being there for two years, I ended up buying a couple of CNC machines of my own, set up shop at my house, and that is how Blue Fire Machine Works was born. Maybe one day I'll have a successful business of my own, and won't have to work for The Man anymore. That's the American dream, right?
My love for cool stuff and cars is what led to the shift knobs. I was talking with a buddy of mine about what I could make that would sell, and he says, "Dude, make some shifter knobs. That would be legit." I told him nah, there's already so many shift knobs out there, mine would just get lost in the already-flooded market. A few days went by, and I thought about it again. Maybe if I could add something different, something new, they could stand out from the rest and attract some attention.. like custom engraving.
So I made a couple at first – one for me, and one for my buddy with a 350Z. I took some pictures of them and posted them up in some Facebook groups. I sold five within the first hour. I was so pumped, it was awesome. I've probably sold about 20 in total, and now I feel like I just need to reach out there and get them in front of more people.
I also have some other parts in the works; like center dash plates for 240Z's, custom engraved badges, etc. So hopefully I can come up with something that will take hold, and make a true profitable business out of something that I enjoy doing. Thanks for letting me show off my work!
When I contacted Greg about setting up shop here on NICOclub, he sent me a picture of one of his cars, and said, "Make something awesome for this car."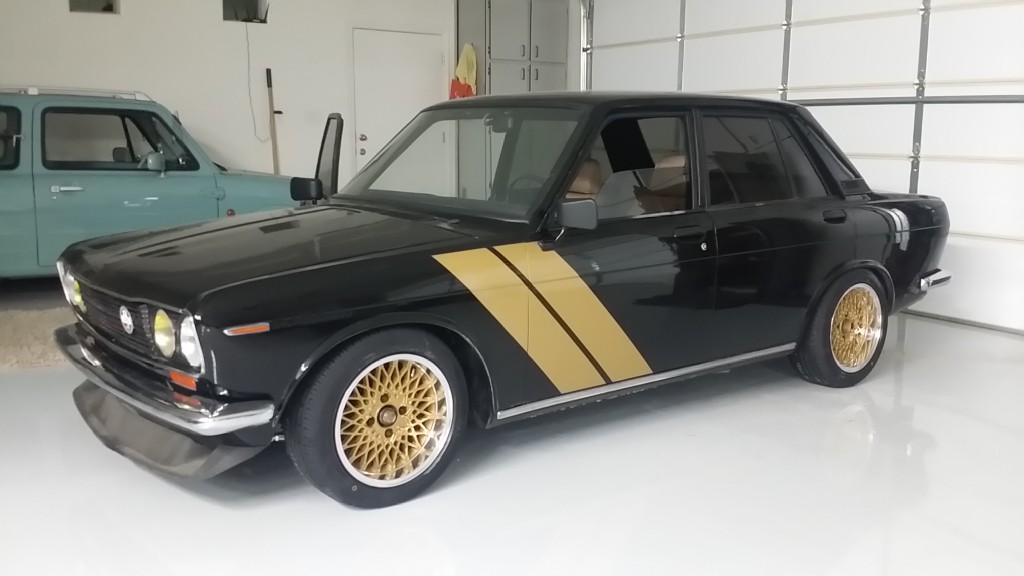 Well, without further chatter, here's the shift knob design process:
The knobs start out as round bar stock. In this case, it's wood stock. (Woodstock, lol.) Sawed roughly to length, it's ready to go to the machine.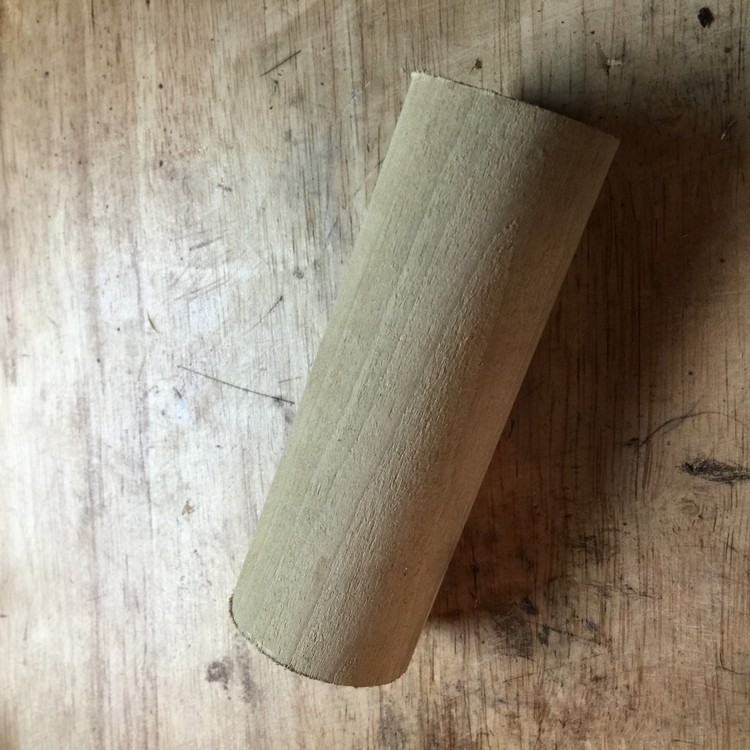 I have a set of fixture jaws in my vise that are milled to the exact outside diameter of the knobs; this is what holds them in place.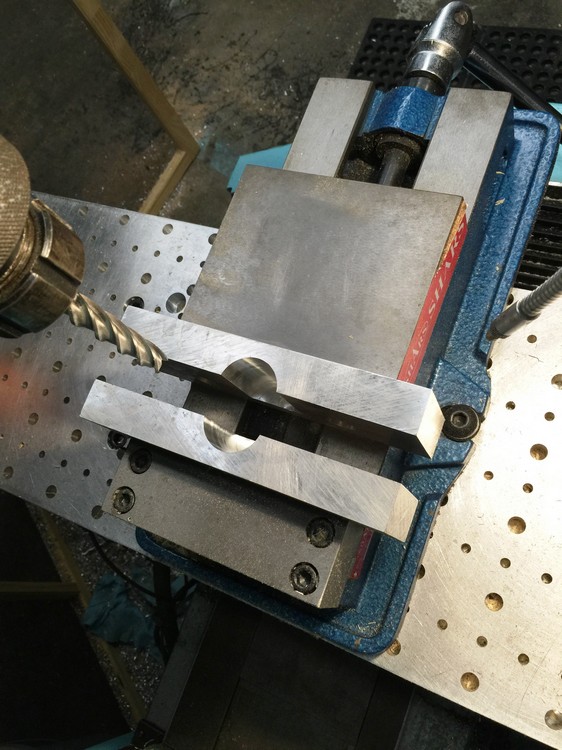 I program the patterns in the machine needed to create the knob.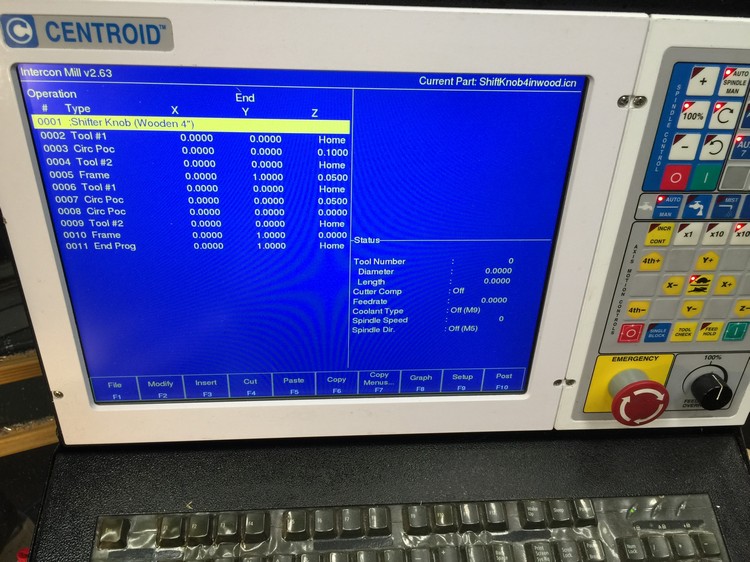 The machining process.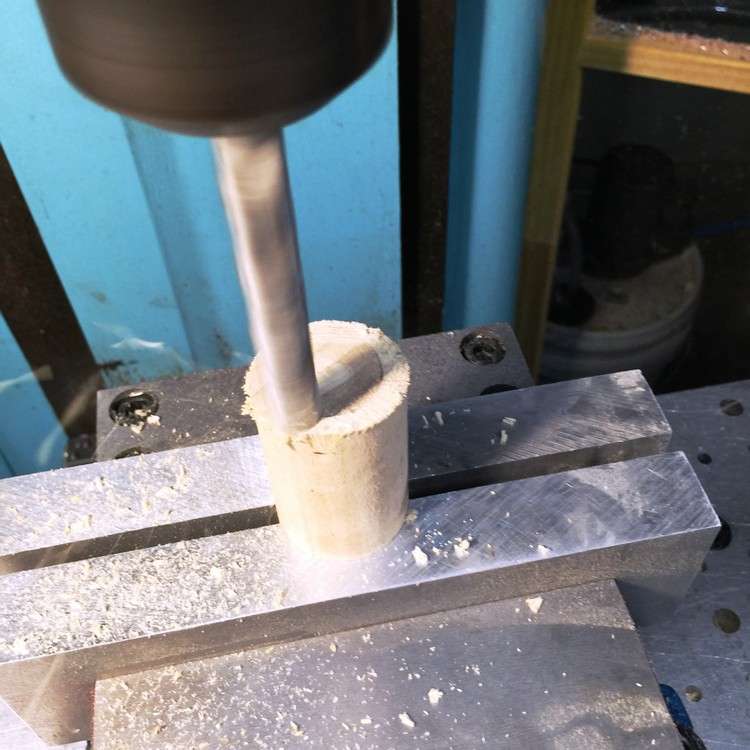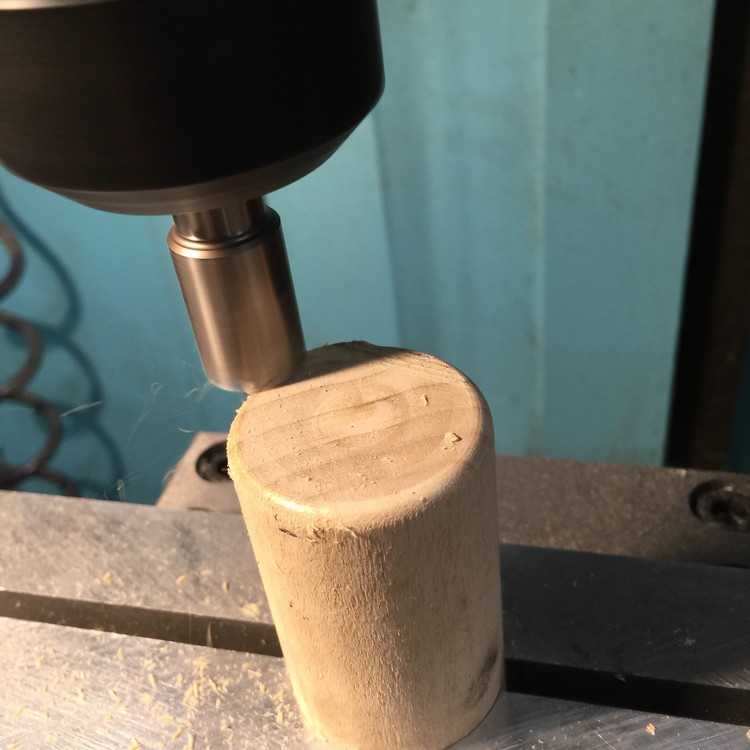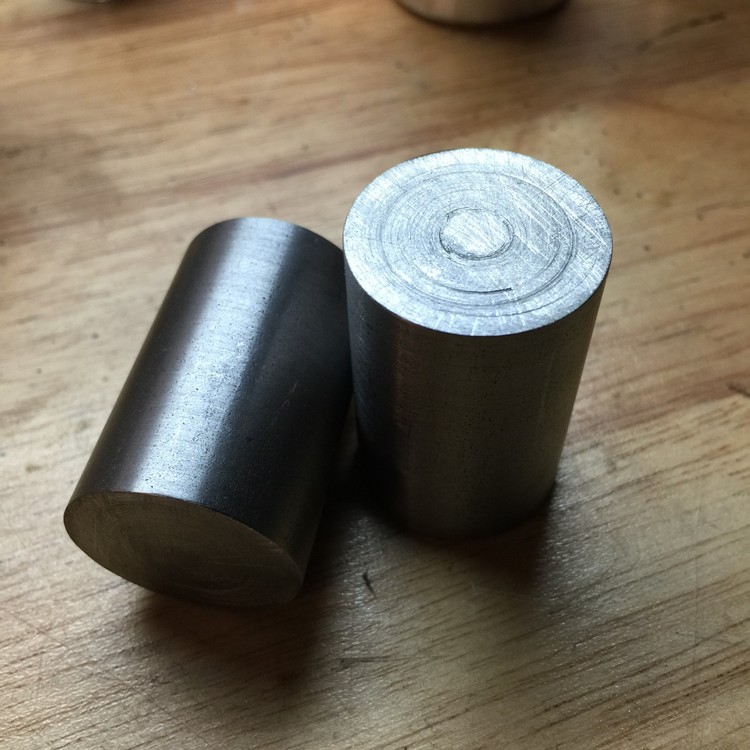 Steel weighted inserts are pressed into the knob.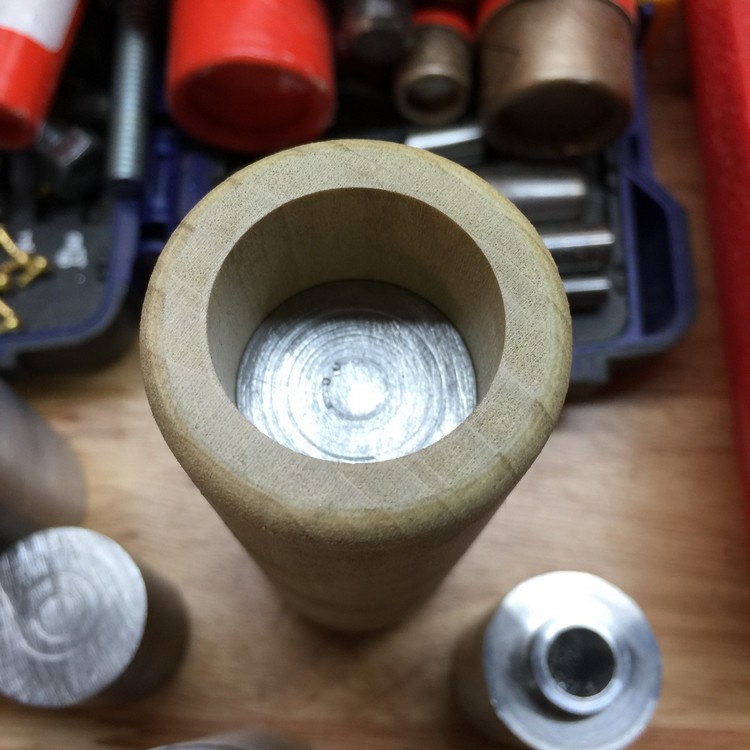 The knob is then engraved in the machine, and finished in the customer's color or stain of choice.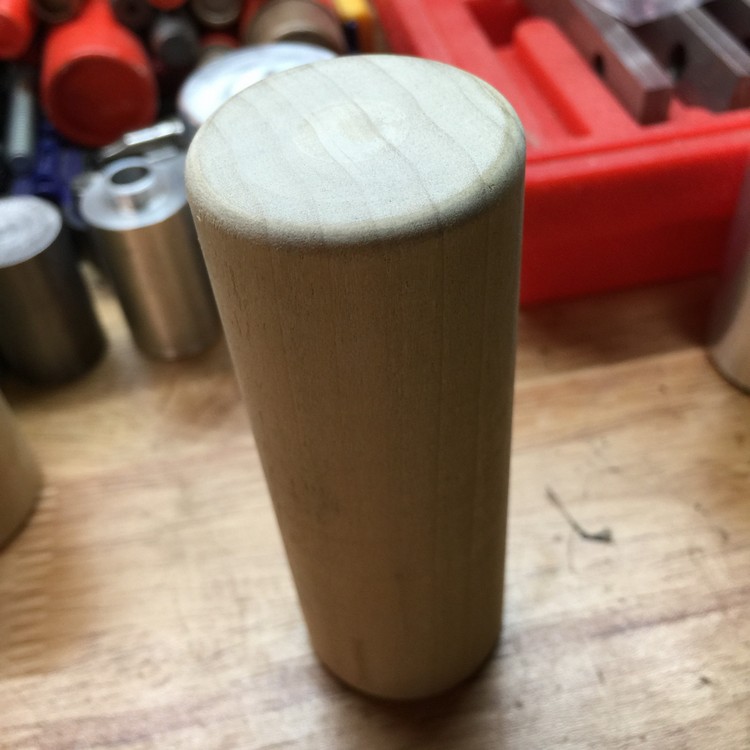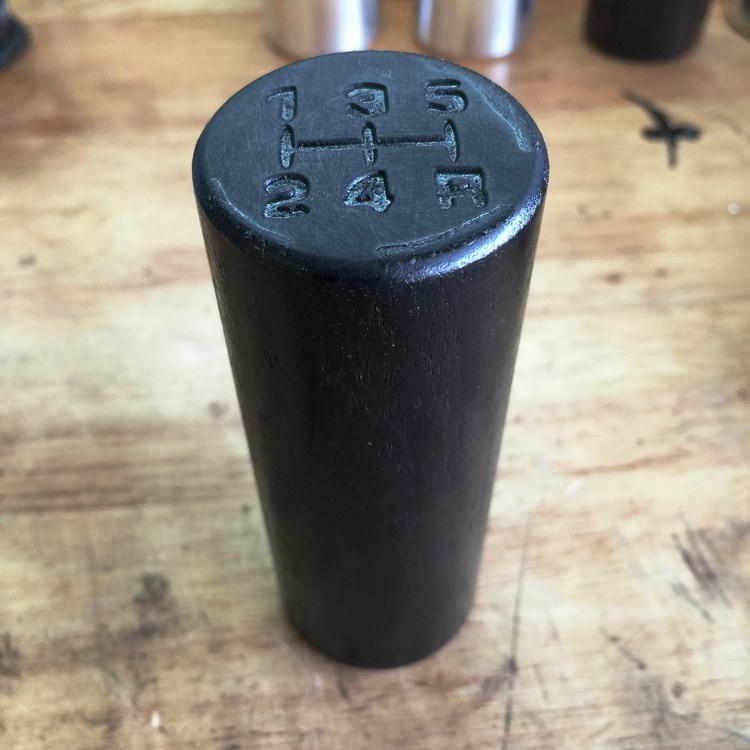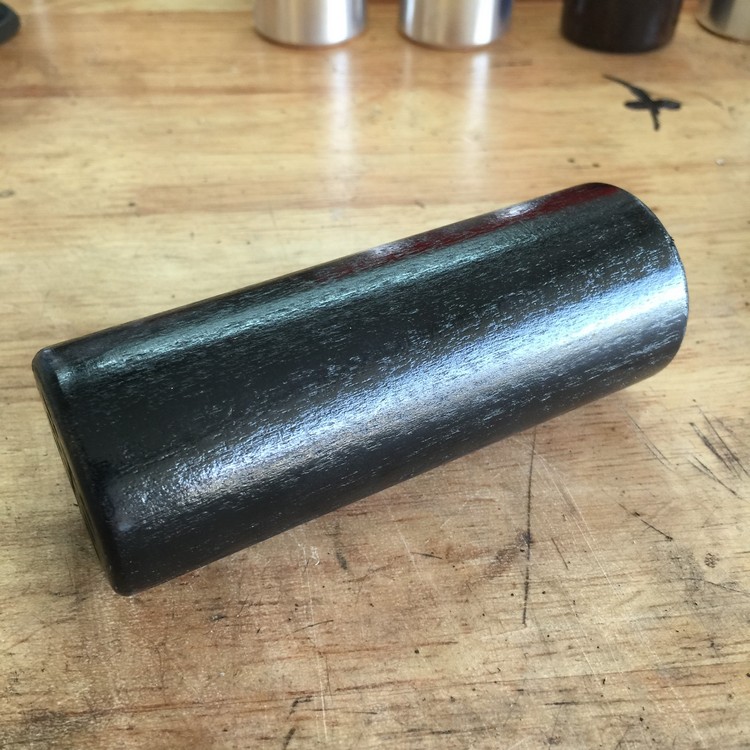 Grooves being added.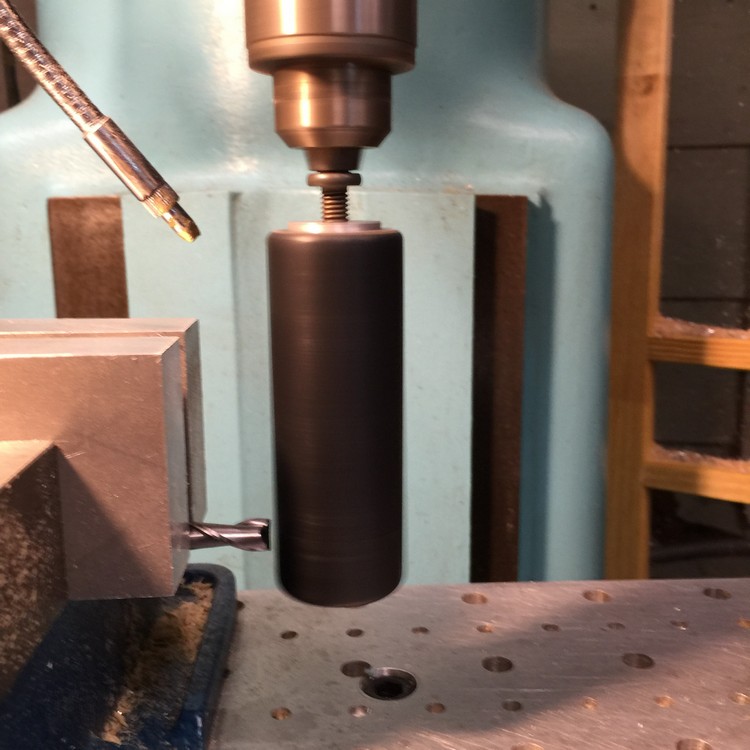 This special knob gets some extra engraving work.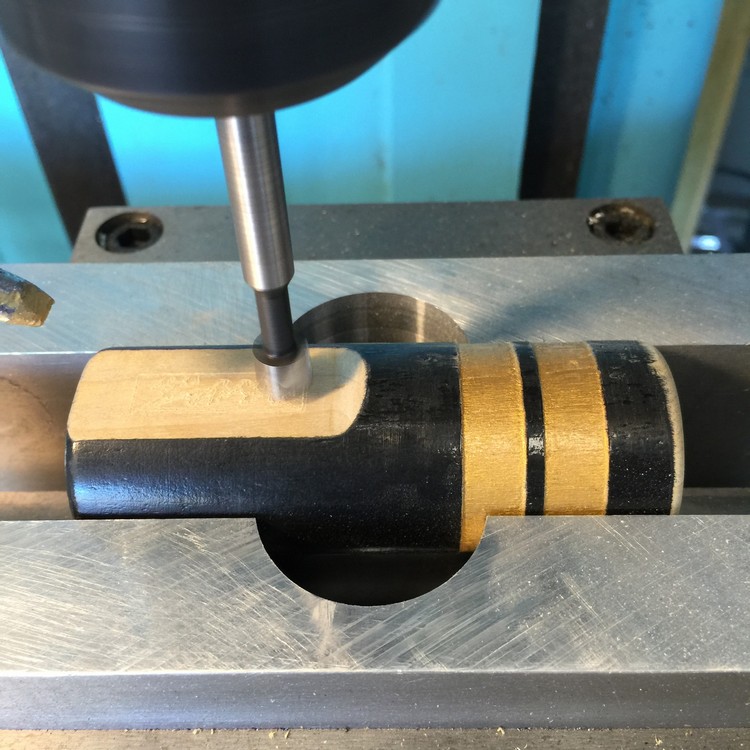 It's now finished in its final coat, and a tough extra-gloss polyurethane coating. A pressed-in aluminum threaded insert is also used for screwing the knob into your shifter.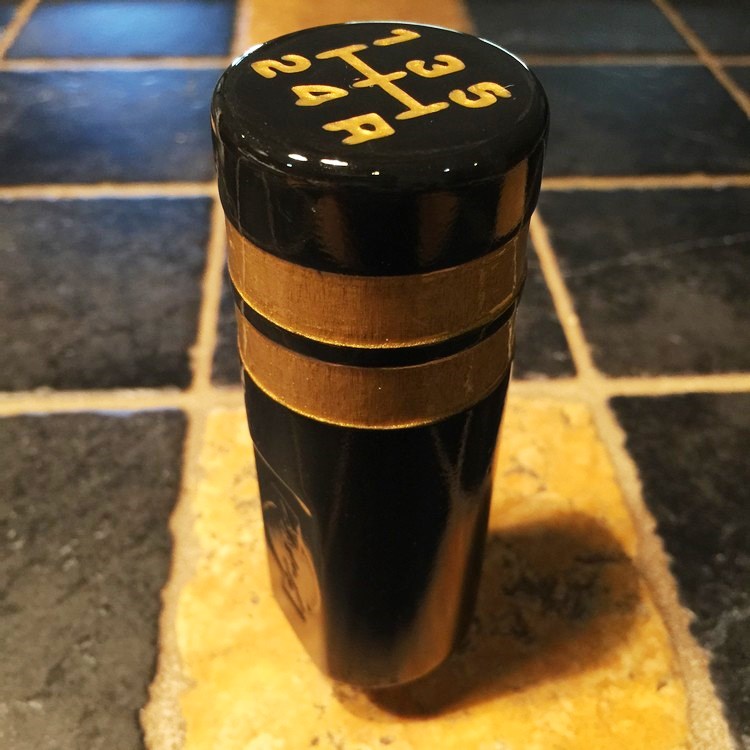 That's it!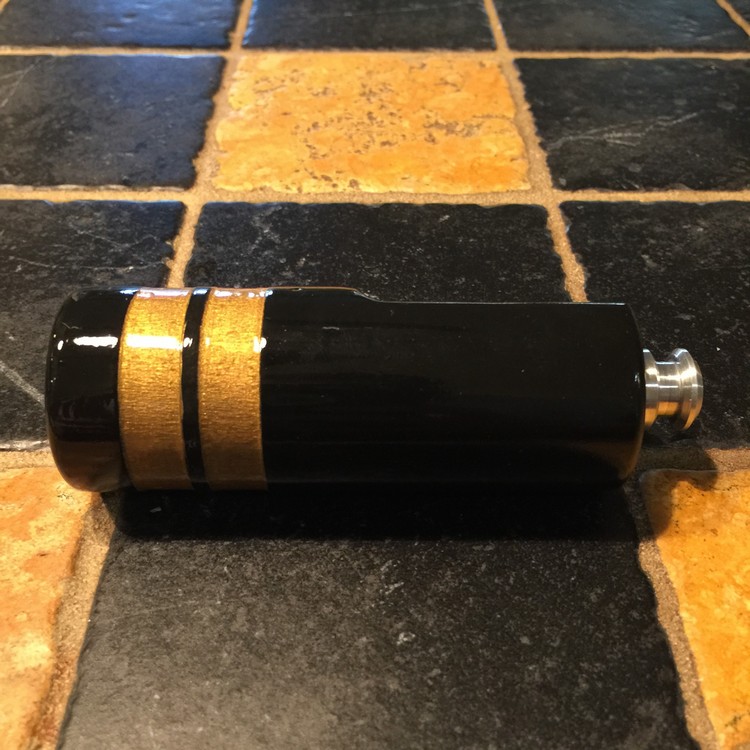 If you'd like to commission a custom piece for YOUR ride, please take a look at my website, and shoot me an email – I look forward to working with you!