NICOclub's 240sx Convertible Project Car: "The Droptop From Hell"…
This project began like many others: Not a "project" at all.
Shortly after taking over operations of NICOclub, and having spent countless hours with the members of 240sx.org, I began to hear the inevitable question:
"So, why doesn't the owner of 240sx.org even OWN a 240?"
To be truthful, I'd simply never been a fan of the car before. Being an old musclecar fanatic, and having gone through high school in the late 80's, I remember the first 240sx's to roll out. In fact, my girlfriend's mom bought a brand new one soon after my high school graduation… A pignose hatch, automatic, red, with all the goodies available at the time. My early assessment: Pop-up headlights? How "Fiero" of them! Big glass hatch? Wow, throw some louvers on it and it'll be a 280Z. Single-cam 4-banger? Please. My carburetor had more displacement than that thing. No chrome? Pffft.
Fast-forward to a few years ago…
My first line of thinking was, "OK, if I HAVE to buy a 240sx, and learn all about it, I suppose it should be something unique. Something cool. Something that AT LEAST stands out from all the other 240sx's…"
My second line of thinking was, "How am I going to sell this idea to my wife?" We already owned a Q45 and a Pathfinder, and neither of us needed another car – much less a 2-seater!
So, during the course of my search, I ran across a couple convertibles for sale. Hmmmm…. Kinda unique, certainly not "dime-a-dozen"… The wife and I had always dreamed of restoring a '70 Corvette convertible but had been put off by the expense… This JUST might work!
I went and looked at a few for sale locally. My main criteria were: No body damage, and the interior must be intact.
Well, as any convertible lover knows, these two things just DON'T happen together.
The first one was white, and had the worst interior I'd ever seen. Looked like a couple pissed-off Rottweilers had been locked inside it for a week. The owner wants $2000 more than the car is worth – he says, "Well, we just had the A/C redone – that was $1000!" Ugh… Bye.
The second one was red. Well, OK, it was pink. Because Aztec Red + the Arizona sun + 10 years of parking outside = pink. And, contrary to the owner's "story", it had been hit. HARD. In the quarter panel. Nice repair, but I saw the damage after removing the trunk panels. Thanks for nothing. Jerk.
The third one was white. Geez, do they MAKE these damn cars in any other color? This one was owned by a frat boy at the U of A, and it looked like it was the "Official Keg Transporter". The rotting wet leaves in the floorboard left me thinking I'd wasted another Saturday. Sorry, no tuition for you, Abercrombie-Boy.
So, I kinda forgot about a 240 for a while. I'm having lunch one day, and a guy had left an AutoTrader behind on the table.
Eh, I flip through and see an ad (big picture) for a 240 convertible for sale… 120K miles, perfect paint, no interior damage, owned by a retired Navy Pilot… In Bakersfield, CA. No way I'm driving to CA just to be disappointed again.
But what if it IS "the one"? Dial the number. Talk to the owner. Nice guy, car sounds legit. He says it's black. Oooh, I like black, this is good. I tell him my tale of woe. He wants more than I want to spend… Just as I'm getting discouraged, he says, "If it's not NICER than I described, I'll pay for your trip." It just so happened we were going to CA on vacation in two weeks, so I told him to hold the car and sent a deposit.
Aside from some wear (to be expected on a car with 120K miles), the car was clean. No accidents, a couple little dings, some sheepskin seat covers (that had turned "cookie monster blue" from the sun), and faded carpet – Nothing I couldn't fix. The A/C blew ice cold, the motor ran strong, and the car rode nicely. Sold.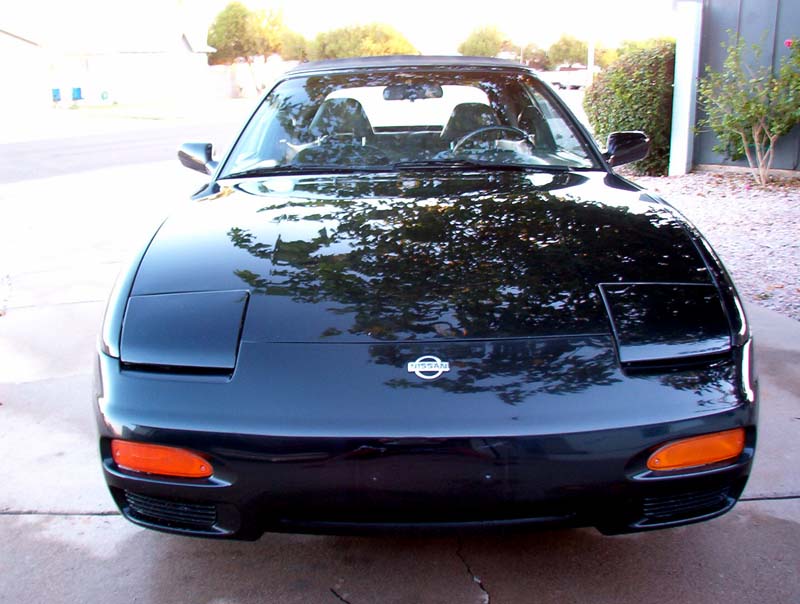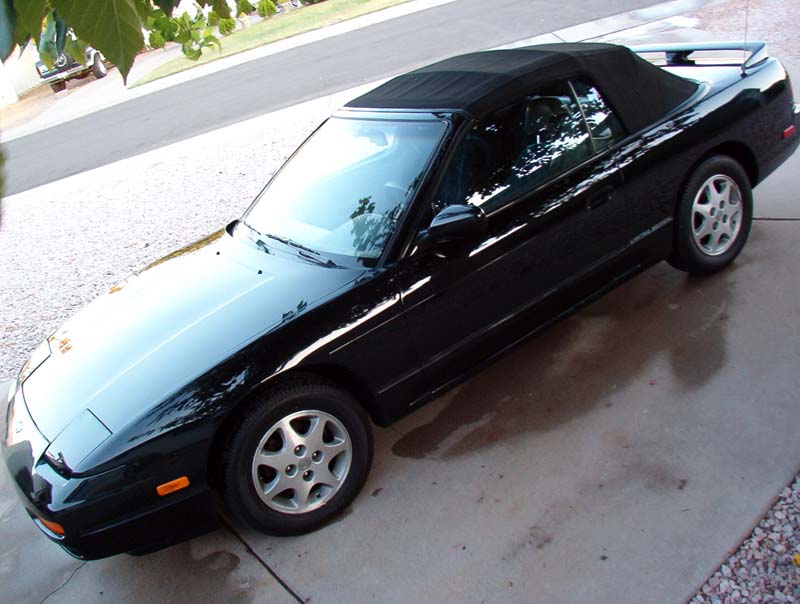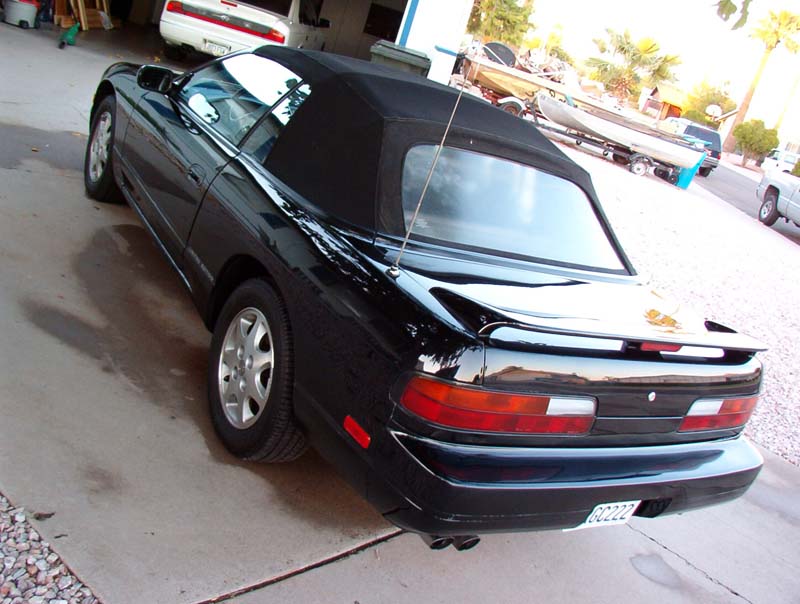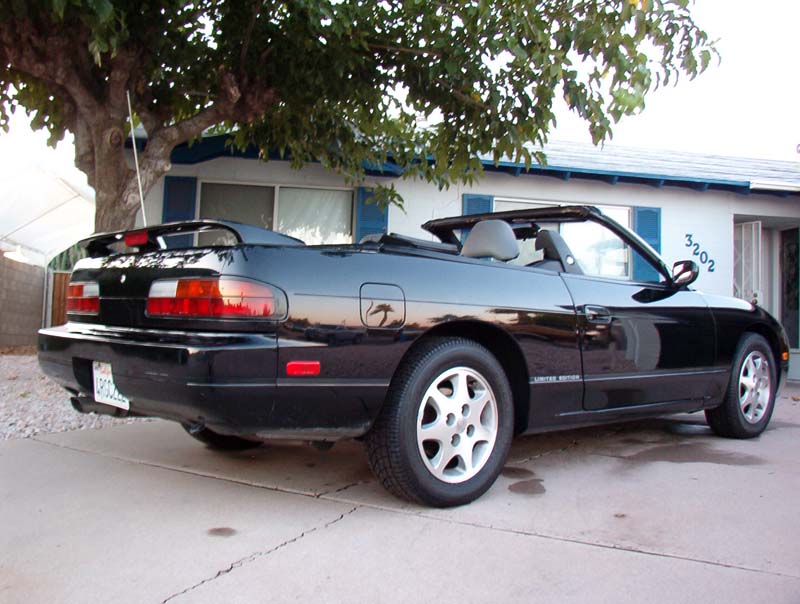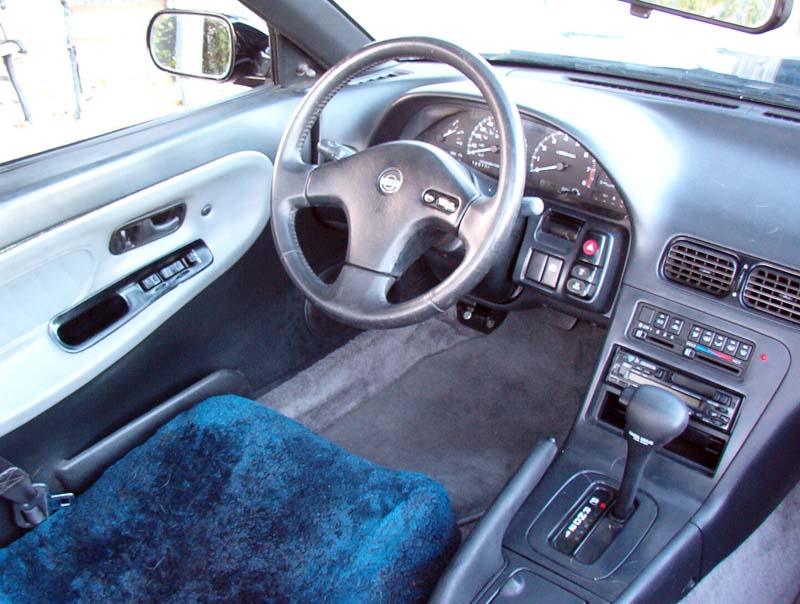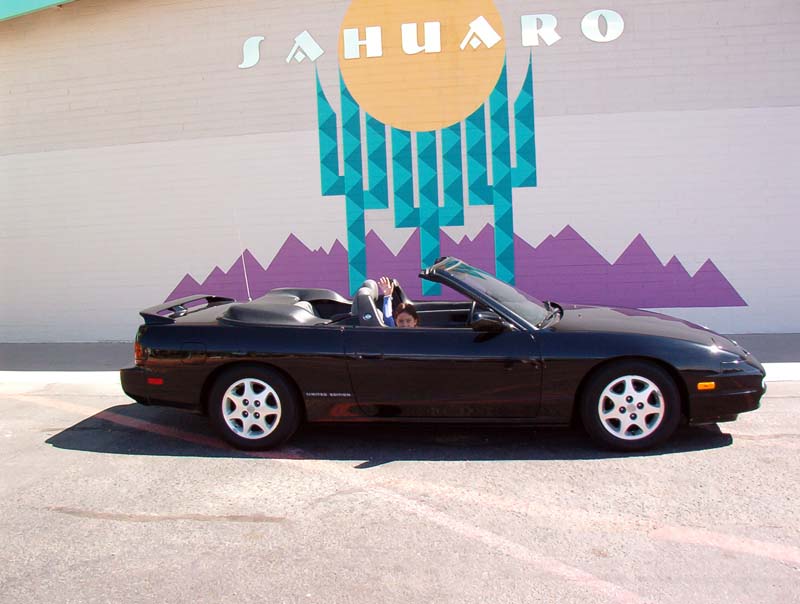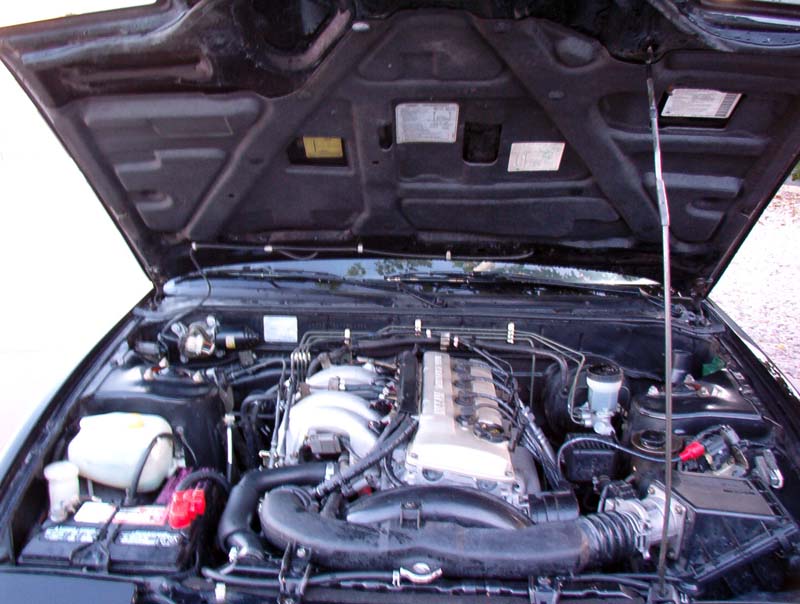 How she looked on Day One… Poor car had no clue what she was getting into….
View other segments: