NICOclub's 240sx Convertible Project Car: "The Droptop From Hell"…
"More Power"
Now, what car doesn't need more power? I mean, that's what we're all after, right?
While the convertible was starting to look good, it simply didn't have the power to back up the looks – Fine and dandy if all you do is sit and look at it, but I wanted to DRIVE it, and the performance simply wasn't living up to the looks.
Budget, experience and time considerations had conspired against any thoughts of a motor swap or adding boost, but there were still a few NA mods to be done that might add a little more power.
So, I decided on a header install and a cam swap – I could probably tackle both of these, and even if they only netted 20 horses, I'd be pleased. I knew from reading on 240sx.org that the Hotshot header was the nicest one on the market for the KA, and a local 240sx owner had a spare exhaust cam he wasn't using.
I used this tutorial: Dual-Exhaust cam swap for KA24DE engines to do the cam swap, and it was easier than I expected. I took advantage of having the valve cover off (again) to replace the gasket and seals, since the original might have been getting "tired" after so many years. The valve cover also got a fresh coat of black epoxy paint, to match the exterior.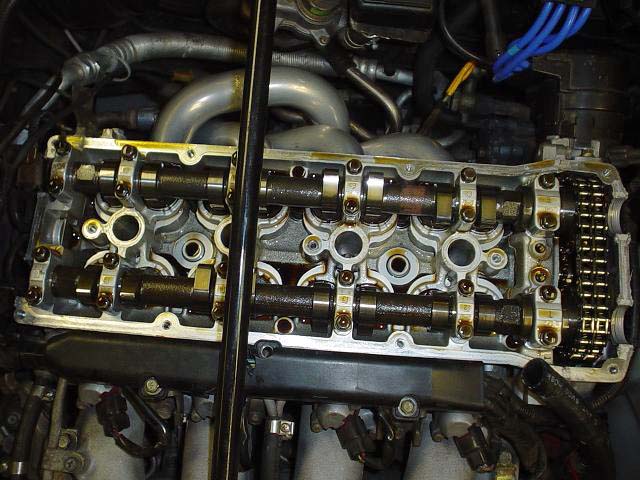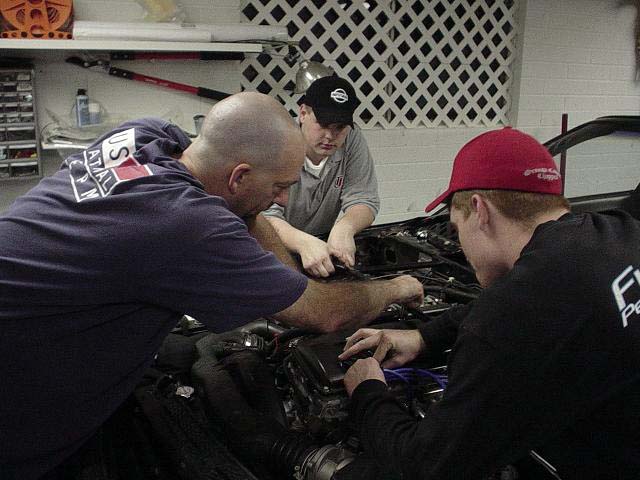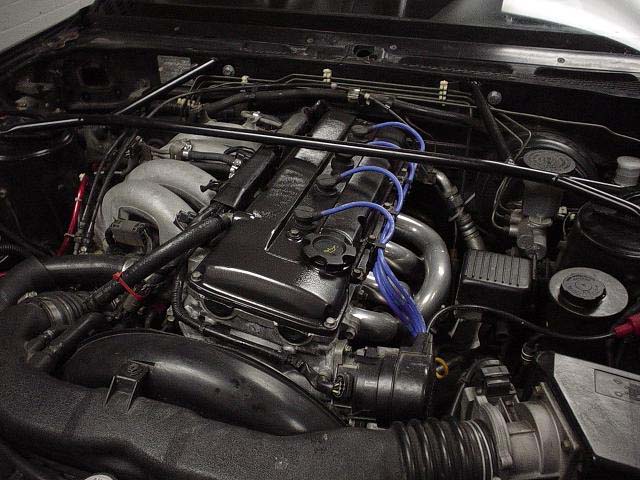 I sourced a Hotshot header from Sport Compact Only (NICO advertiser) and installed it at the same time (with a LOT of help from Dan, aka 240sx2nr95). Fortunately, every bolt on the car was relatively easy to remove – nothing was seized up, no rust, no hassles.
Freeing up the exhaust and swapping the cams made a noticeable difference – The car seemed to rev faster, and it definitely had more power. Nowhere near to being a "street warrior", but the added power would tide me over until I decided what to do next.
To shift or be lazy…
That weekend, during a local 240sx meet, a couple of the locals were harping on me about doing a 5-speed conversion on the 'vert. "Sounds like a lot of work, I don't wanna chop up my car", says I. So, I get a 10-minute education on how it's a relatively easy process, and that it'll drop quite a bit of weight off the car. One of the locals even had the majority of the parts I'd need, and offered to help with the conversion. We scheduled a Tech Day, and the deal was done.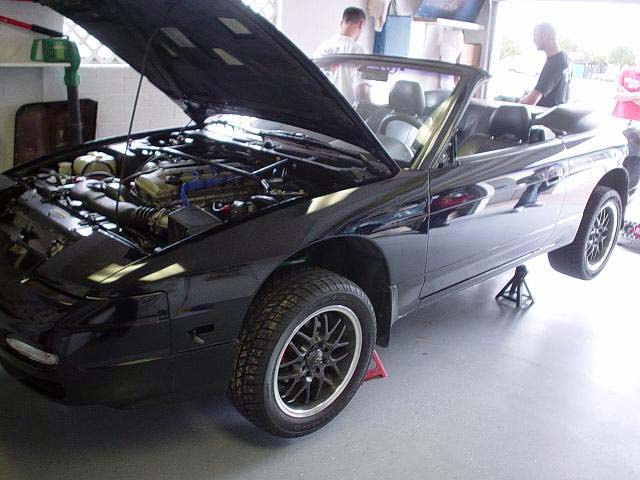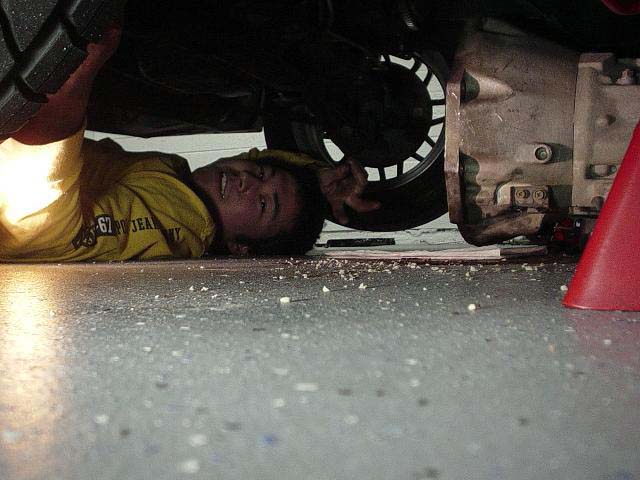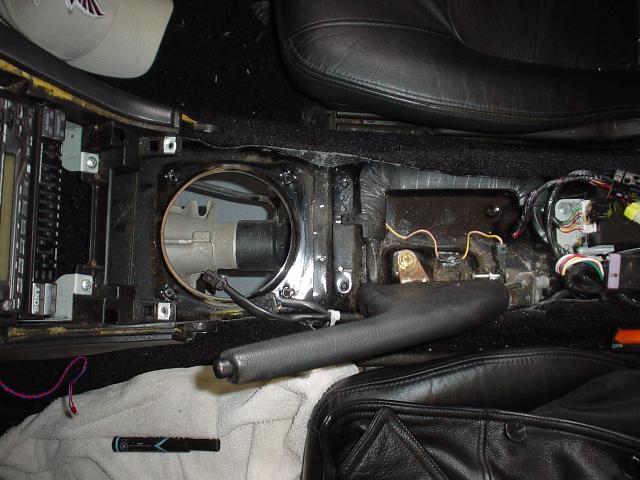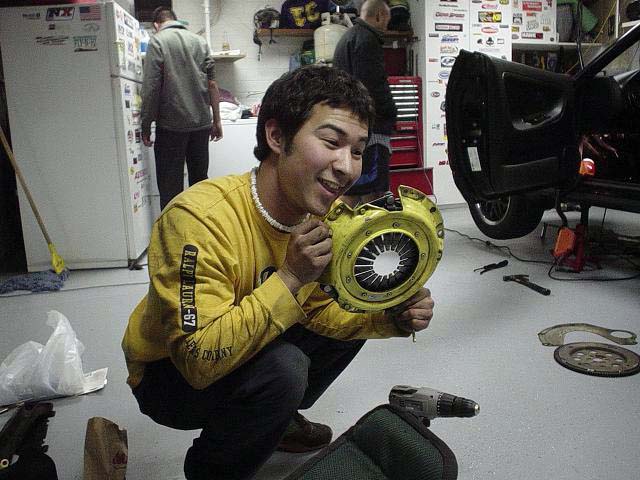 Now, "Tech Day" here in Phoenix has become a bit of a legendary occasion. I'm fortunate enough to have a pretty large garage and a decent collection of tools. The garage has even been dubbed "Retard Garage" by those who frequent it (something catastrophic always happens), and the Tech Days we have are well-attended (usually 15-20 cars). We break out the grille, cook up some burgers, and work on cars, often late into the night. Good times, and the guys from AZ240sx.org are some of the best buddies you could want.
Announcing the the 'vert would finally be getting a 5-speed drew a massive crowd, and there was plenty of help on hand.
Some showed up to work, some to spectate, some to drink beer and eat burgers, and some to "supervise".
I chose an ACT Street / Strip clutch from AMS Performance (Turbo240.com), ordered a new flywheel from the local BAP Imports, and a new throwout bearing from Midway Nissan.
Here's a tutorial we used to do the swap:
How to Swap Your Auto Transmission for a 5-speed
Local wiring guru Adam (oneleg180) did an awesome job ensuring the top would still work (the car has to think it's in "Park" or the power top won't operate), and he made sure the reverse lights would function (another casualty of most 5-speed swaps).
A NISMO black resin shift knob seemed to be the only logical choice, and it looked right at home once installed.
Taking the time to break in the clutch seemed to NEVER pass. The loss of weight was obvious, and the feel of the clutch was perfect – Stiff, but with good feel and feedback. The convertible definitely felt a lot peppier, and now no one would make fun of its PRND21 affliction.
A new opportunity presents itself
Since the previous suspension upgrades, the new stance was just BEGGING for a front lip, to give it that "low, lean and mean" look, and again, one of the locals came through. Phoenix drifting phenom Champa just happened to have a pignose (89-90) front lip spoiler, and a few zipties and some metal brackets later, it was installed.
The timing couldn't have been better: One of the best automotive photographers, Mike Maez (www.FriscoMix.com) lives in the Phoenix area. Mike shoots for Modified Magazine and several other motorsports publications. He was eager to do a photoshoot, so we planned a journey to Lake Pleasant for a great backdrop. The results were outstanding, and the car was finally worthy of being photographed by a real pro.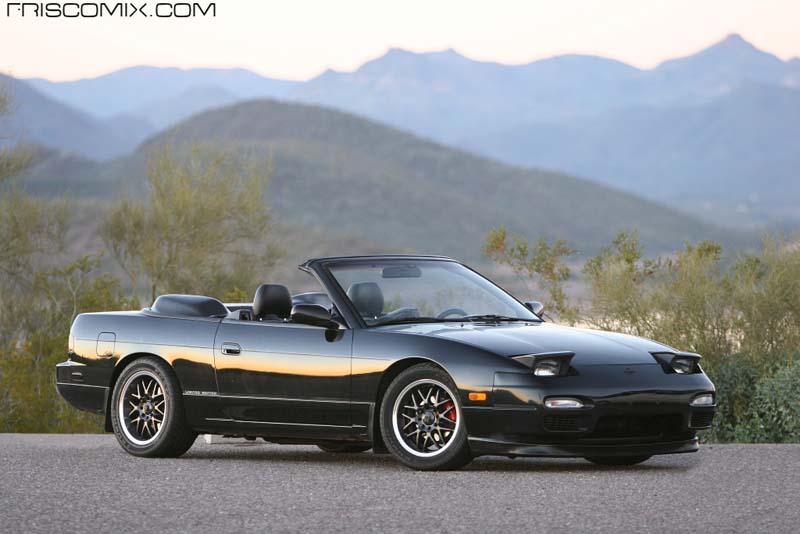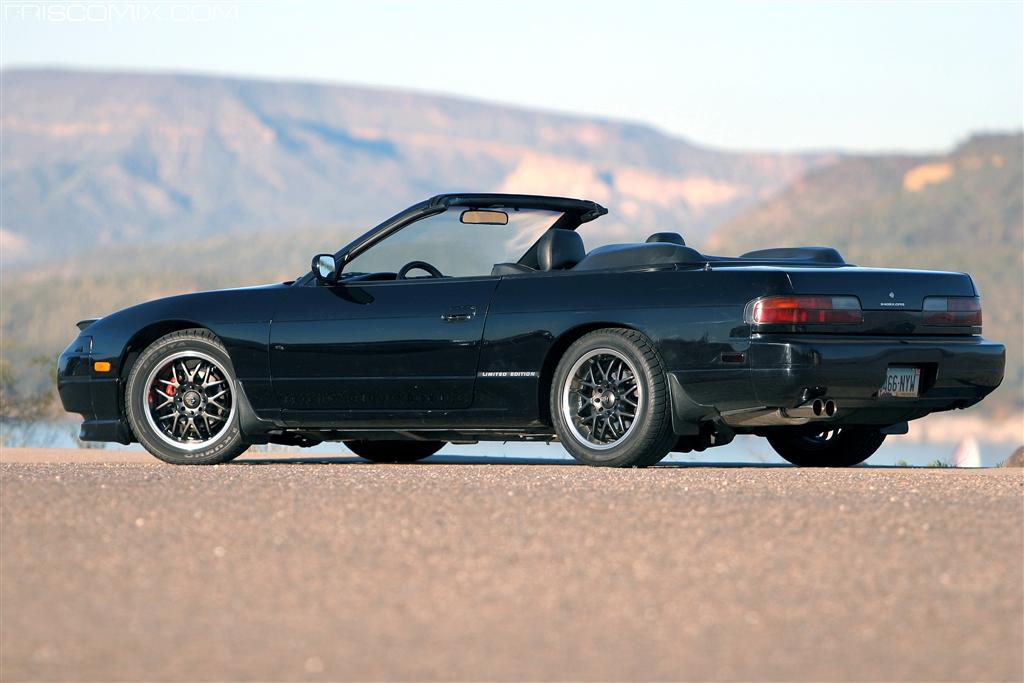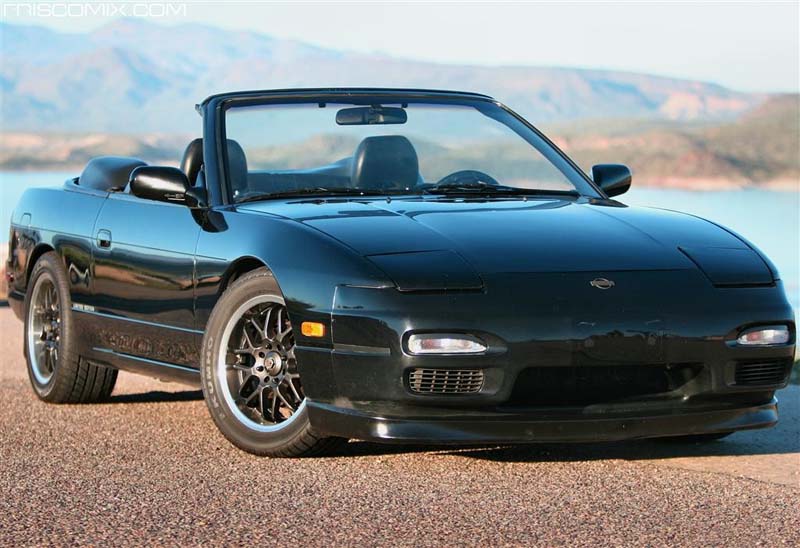 How long would the 'vert stay in its current condition? Tune in to Part IV to find out!
View other segments: