NICOclub's 240sx Convertible Project Car: "The Droptop From Hell"…
All those good looks are great, but the true weakness of the convertible came to light one day sitting in traffic… Some kids in a late-90's Acura CL were peepin' my ride, and asking some questions: "Is that a Silvia?" "Does it have an SR?" "Is it fast?"
Not wanting to be rude, I kinda shrugged, answered their questions the best I could. The driver says, "It sounds wicked – Bet it hauls ass!"
The light goes green, and in my head, I do some quick math: 145-horsepower 2.2-liter 4-cylinder in the CL, 3000 lbs, plus it's carrying 3 average-size guys. 240sx droptop weighs in at 3000 lbs, 2.4-liter 4-cylinder, no passengers. Ah, what the hell – I pound it.
The Acura pulls away from me, ever so slowly, with one very happy Honda fan thinking he's just scored a kill worthy of bragging rights.
Dejection.
I pull into a 7-11 for a Dr. Pepper and a pack of smokes, and plot my revenge. Dammit, I run the largest Nissan forums on the planet, this ain't happening again.
So, I do my research. A LOT. I want reliability, and I know from experience that an S-chassis with 200-250 hp is a formidable beast. Enough power to do the hula with modern musclecars, but docile enough to drive daily.
I'd already made up my mind to forego a JDM motor swap, for several reasons – not the least of which was the fact that all the good, low-mileage SR's are gone. Believe it. The days of the "40K mile SR fresh from Japan" are LONG past. Anyone telling you otherwise is full of it. Not wanting to rebuild a motor, and not wanting to give up a precious half-liter of displacement, I made up my mind to do a mildly-boosted KA.
At the time, we had a sponsor on NICO who was building an entry-level turbo kit for the S13. We talked at length, and planned a date for the install – the owner of the company offered to fly out and assist with the install – Can't beat that, right? I wrote the check, and anxiously awaited the arrival of "install day".
In the interim, I decided to prepare the Convertible for her upcoming "steroid injection" – I purchased a HICAS rear sway bar from a local 240sx owner, and a full set of Energy Suspension bushings. These took a whole weekend, but really transformed the handling – Felt like a brand new car!
With 2 weekends remaining, and no projects on the agenda, I got a phone call from a buddy in Florida – "Dude, you GOTTA see these wheels I have for sale!" I should have just hung up on him.
Seems an R32 GTR had been brought into port in Florida (in pieces) for one of his customers (he "assembles" Skylines). The customer took one look at the wheels and said, "Get those OFF my car." So, he took them off, threw on a set of S14 SE wheels, and the customer (with more money than brains), was satisfied.
He sends me a picture of the most beautiful set of wheels I've ever seen. A set of 1988 JDM Work Equips, true 3-piece, black centers, with a polished lip. A little drift-scuffed, in need of some polishing, but great sizes (17×8 +35 and 17×9 +32) and at the right price. Still wrapped in Falken Azenis with tread left. Hmmm, I'm gonna need new tires soon anyway – May as well upgrade while I'm at it, right? Sold.
NOTE: Several people have said, "Those aren't Equips." Well, they are, and several phone calls back and forth to the manufacturer confirmed it – Work changes designs on occasion, but keeps the same name – The newer Equips have a straight spoke design and a stepped lip, but the old models (mid-to-late 80's) were like this. Kinda look like Professors, but again, without the stepped lip. I prefer the flat lip, and these wheels make me smile every time I look at them. Best purchase I made for the car.
My wheels arrive a couple days later. Ever have one of those "Duh" moments, where you feel like you have the IQ of a jackstand? Yeah, me too. Count the holes in these wheels, Genius. 5-lug. Your car is 4-lug.
Within an hour, I had dropped my entire tax return check on S14 front spindles, hubs, ball joints, spline-drive lugs and Nismo 60mm wheel studs. Nothing quite like switching to 5-lug out of sheer necessity, but fortunately I had another weekend to do the swap. Printed out the article off NICO (how convenient!) and the Vert got her 5-lug on.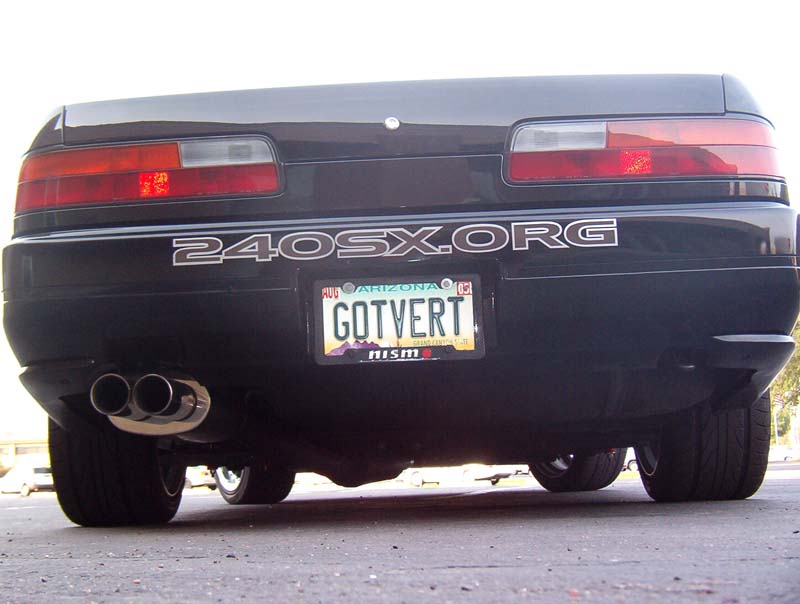 With one week left before the turbo kit install, I had dropped by a local vendor's shop to pick up some t-bolt clamps (so I didn't have to use the cheap worm-drive hose clamps)… I had hooked him up with a couple customers lately, and he had a "present" for me: A 4.36 VLSD from an R32 GTS-T. How can you pass THAT up? Into the car it goes. I already had quite a bit of experience swapping differentials (the Q45 had gotten a 4.08 upgrade less than a year earlier), so the swap was gravy.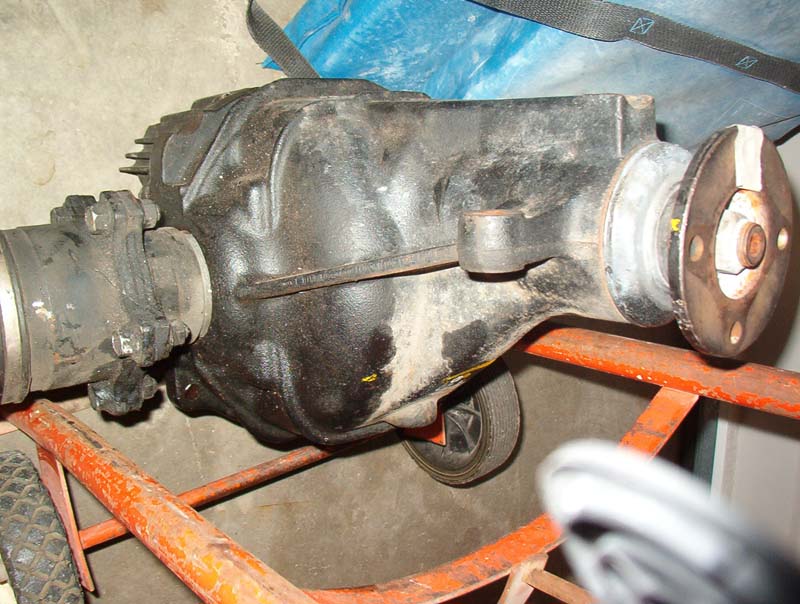 Driving her around that week, eagerly awaiting boost, I had a premonition that things would NOT go well. The 4.36 had pepped up the acceleration, the handling was superb, the engine was strong… Was I really doing the right thing? Too late to turn back now – It's time to compress some air.
The turbo kit arrives, and I get a crash-course in "how stuff works" the night before the install. I hadn't messed with a boosted car since the late 80's, playing with the old T-Type Buicks, and this was a whole new world.
Compression on the original KA was tested, and it was 168 across all four cylinders. The engine was obviously well-maintained (remember the earlier pics of the inside of the head?) At the time, the prevailing "wisdom" was that a stock KA would handle mild boost without flinching, and simple fuel management was sufficient to maintain adequate protection from detonation. A set of 370cc injectors was sourced from a fellow NICO member, and I finally had all the parts ready for the "Big Day".
We put the word out to the locals, and a full-blown "Tech Day" ensues. AZ240 are a great group of guys, and you couldn't ask for a better bunch of friends. Lots of pizza, lots of soda, lots of beer, and lots of fun….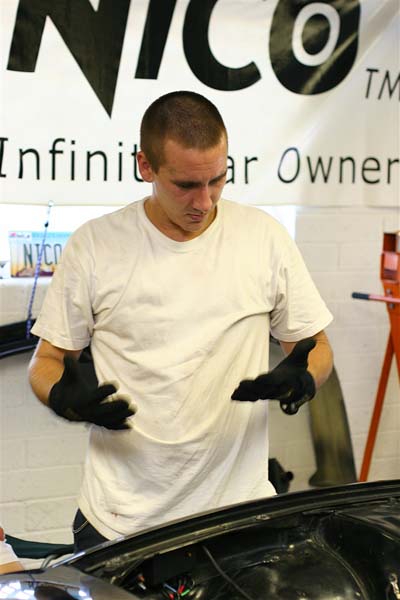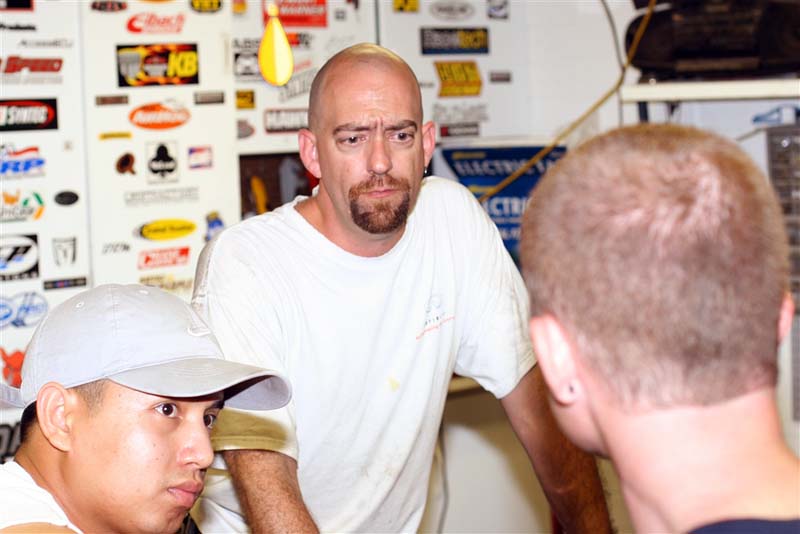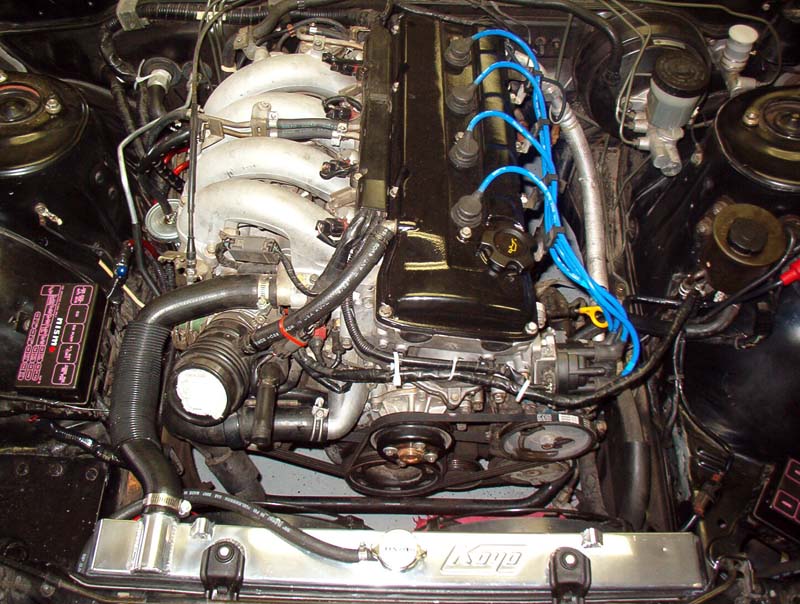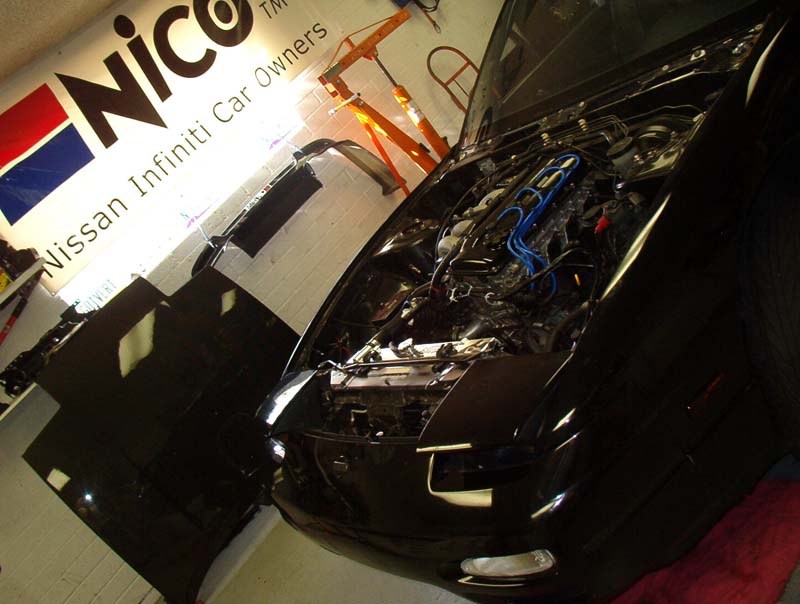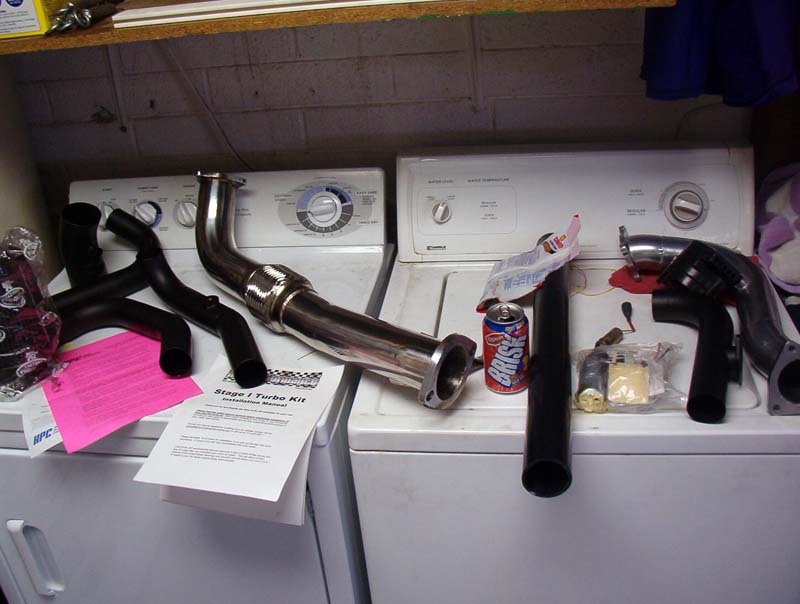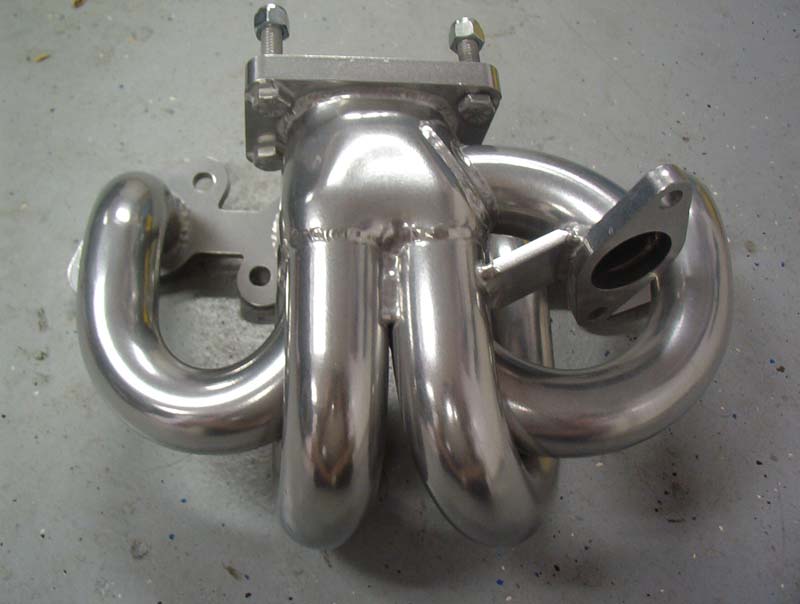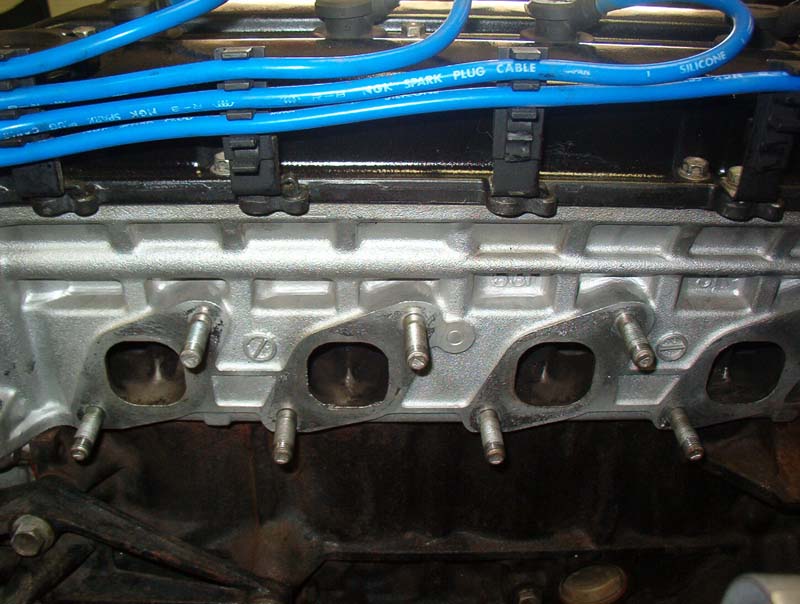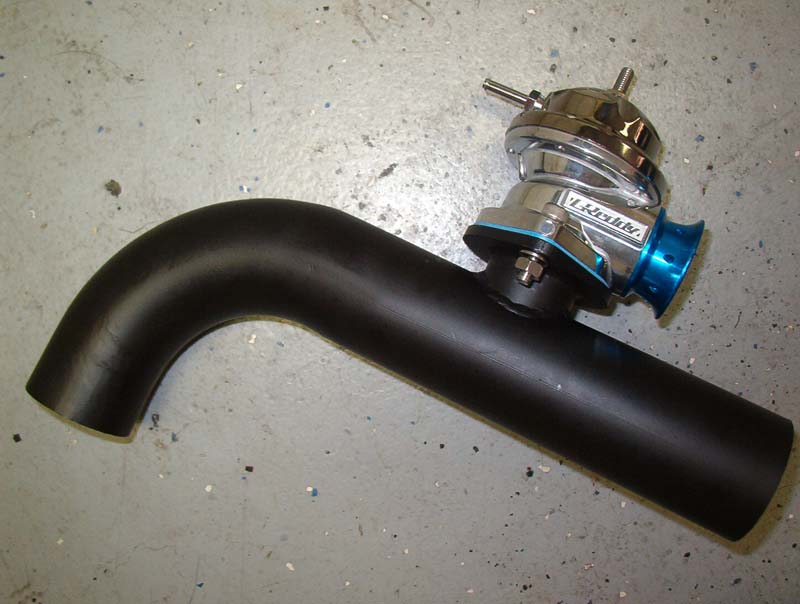 The install seems to take forever, and I feel like I'm slowing the process down. I make myself useful and install the Walbro fuel pump and relocate the battery.
Saturday rolled into Sunday, and the local 240sx guys are troopers – They hang in, wanting to see the project through to completion. Intercooler gets mounted, piping is routed, manifold connected, downpipe and exhaust re-installed, gauges wired up… A swarm of activity all over the convertible.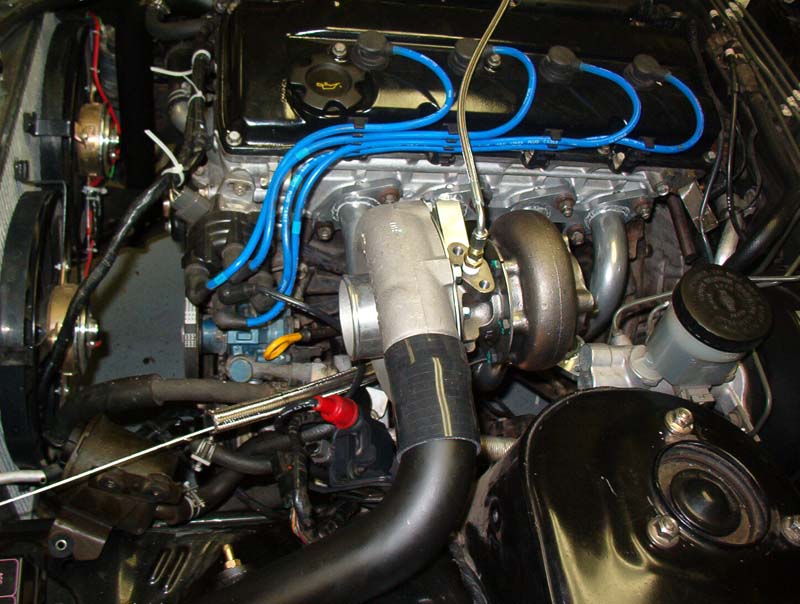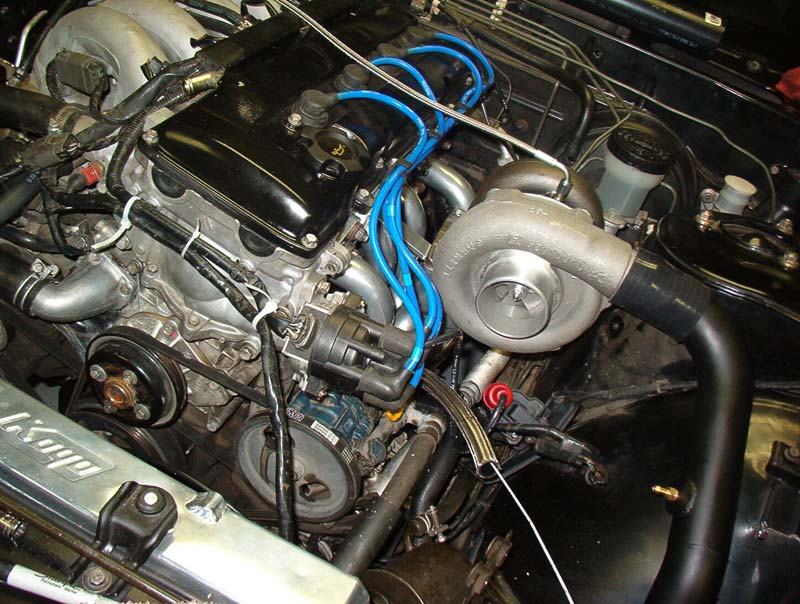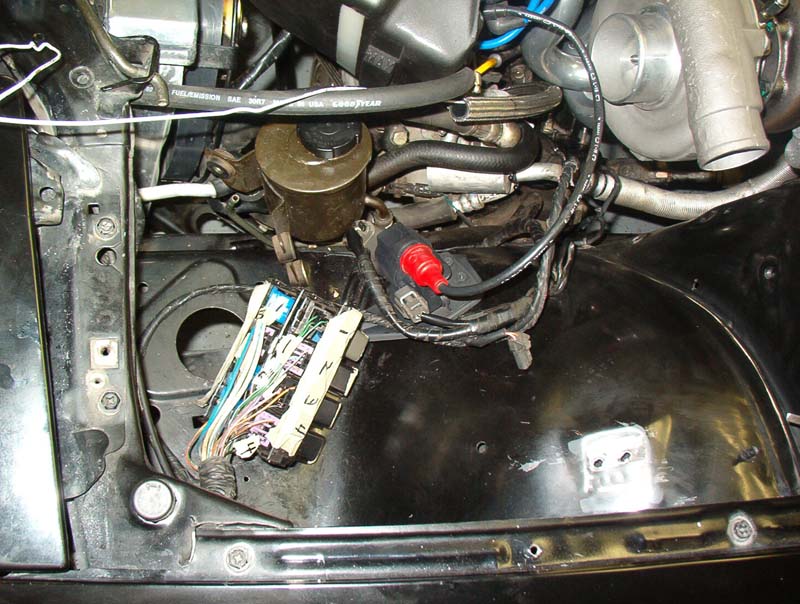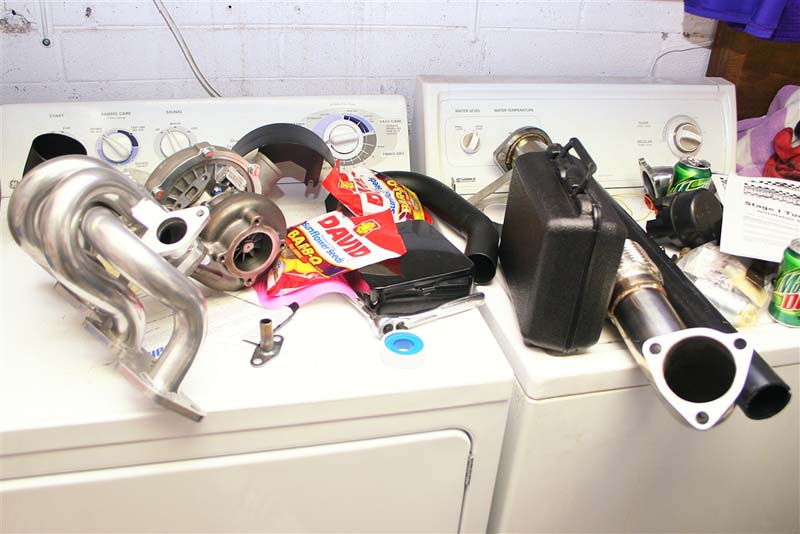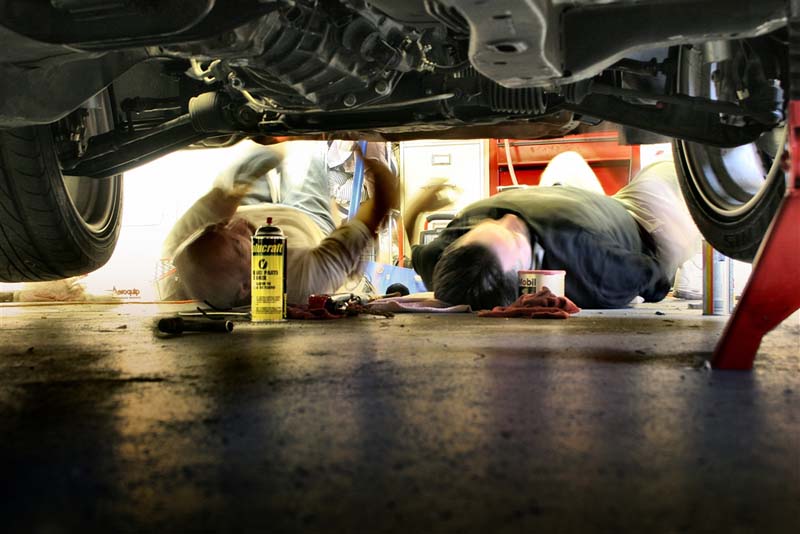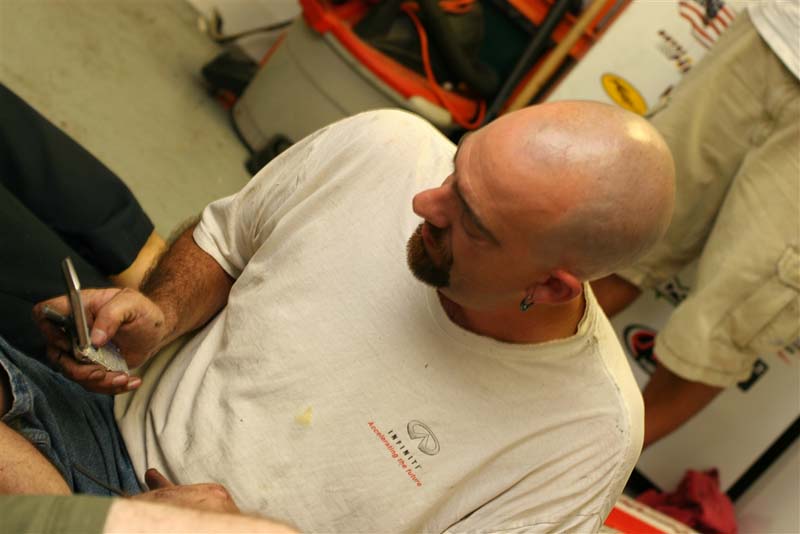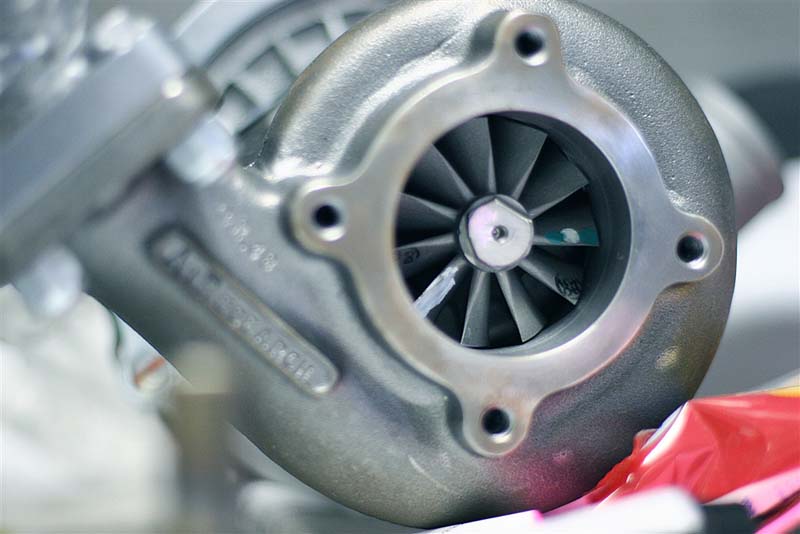 Now, the plan for this setup was to run 5psi at first (via a Tial wastegate with a 5psi spring), and then step up to 8psi after everything was running smoothly. 8 psi on a KA is nothing to sneeze at, and should put it around 225 hp, right where I wanted to be. I sourced an SAFC-2, and it got wired in with the rest of the kit.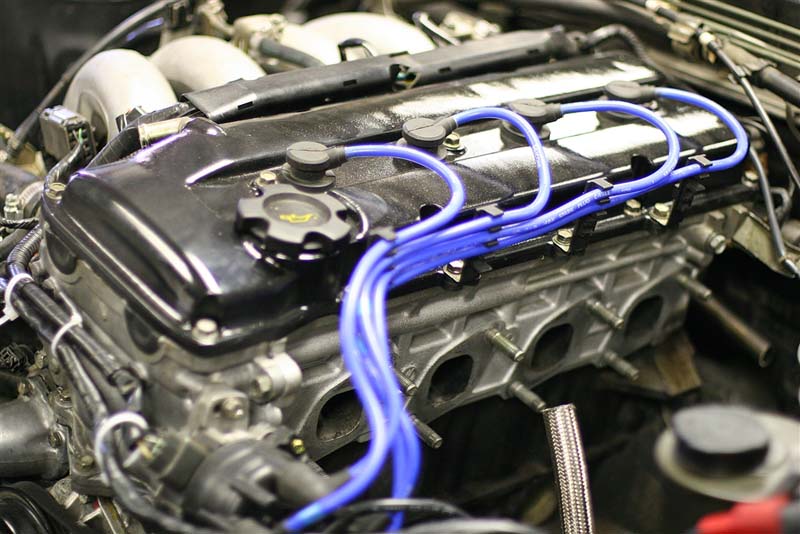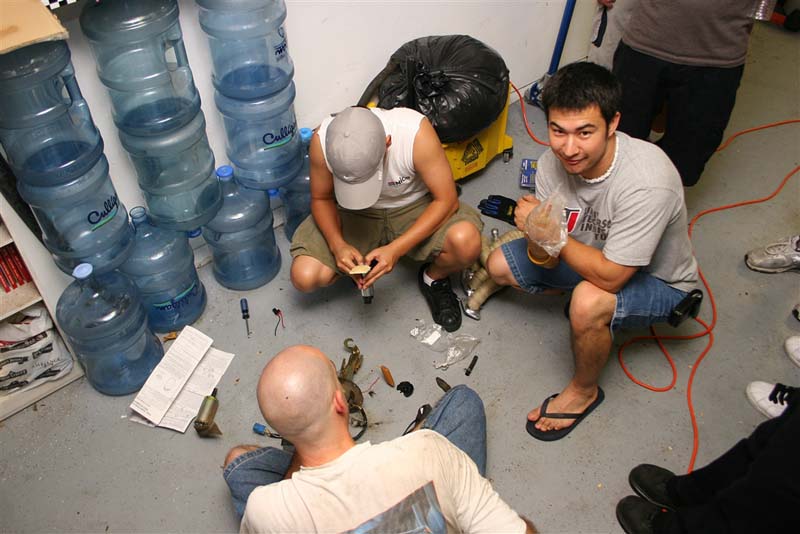 After 2 long days on the project, it was time to fire it up. She cranked over just like always, and settled into a low rumbling idle. The sound was a little different now, and you could sense the excitement as everyone wanted Project Vert to acclimate to her newest additions smoothly. Some adjustments here and there, a few vacuum leaks to chase down, check the plug gaps, check spark / fuel pressure, dial in some "safe" settings on the SAFC, and she rolled out into the street, prepared to "do the nasty".
Sadly, her newfound attitude was to be short-lived, as the boost gods were not smiling upon our endeavor. After a couple hours of light driving, gentle boosting, easing further and further into the glories of cold, compressed air, it was time to let the KA-T outta the bag.
Pulling away from a left turn, I gave her full-throttle. The turbo spooled nicely, the tail stepped out hard – I grabbed second, corrected, brought it around the other way, and let 2nd-gear wind out, the rear tires screaming and desperately trying to find their way out from under the car… Fishtailing wildly, grinning from ear to ear, rocketing away from traffic – THIS was what ALL that work was for!!!
*POP*
Nervous glances from driver to co-pilot. A knocking sound, keeping pace with engine speed. Mechanical, no doubt, and coming from the engine… She limps home, the disappointed locals (awaiting a "victory lap") instead shake their heads as she coasts into the driveway.
Exaltation, then failure. No doubt, it's been a fact of life since the internal combustion engine was invented. And it's always cruel. Project Vert would find herself sitting for a long time.
View other segments: