There are times when you're finishing up a build or a restoration, and you look at the car, and you suddenly see it the way other people see it. You've looked at it for months, maybe years – you know every flaw, every bolt and nut, every curve, every scent… but one day, you see past all that, and hopefully, you like what you see.
So, that happened to me today with Betty. I went to pick her up from Sakura Garage after she was repainted. Actually, to be more specific, a lot more was done… the metalwork on the cowl and hood was nothing short of miraculous. The repair of the tweaked hood hinges and mounting plates HAD to be a big job. The removal of ALL of the PPG Satin Black paint was mandatory (remember, non-gloss paints soak up contaminants).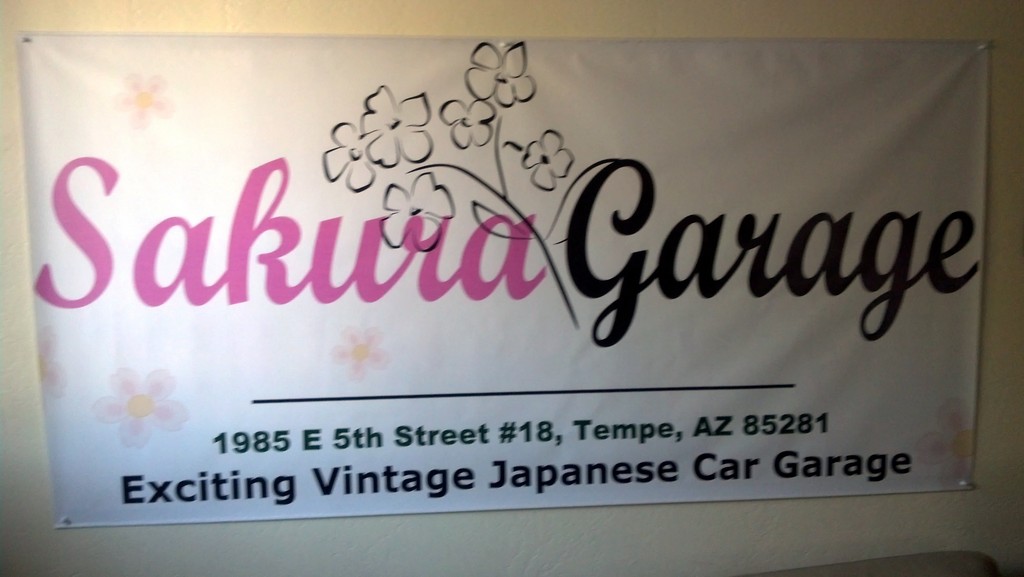 Loading her on the trailer and making sure everything was secure for the 50-mile journey back home was occupying all of my attention, so I really didn't get a chance to "soak up" her new appearance. Sitting in backed-up traffic for almost two hours, however, I got to see the reactions of passers-by. You guys know, my goal for these old Datsuns is to build something that makes people smile – Mission accomplished.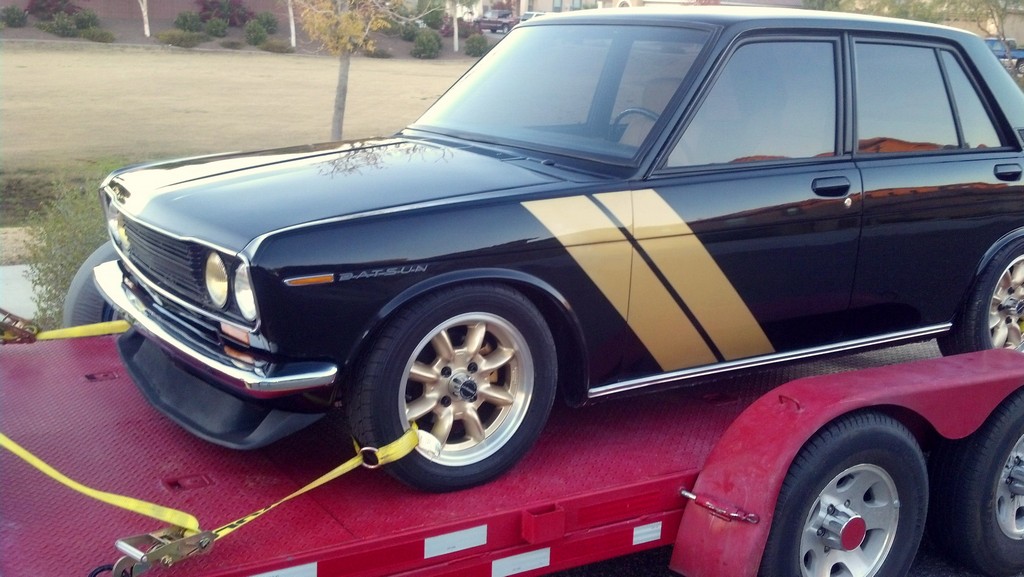 The paint is GM Black. It's known to be a pure black – no metallic, no tints, just straight, deep, dark black. The gold was lifted straight from the decal color code for the 1977 Pontiac Trans Am (thanks Greg Sheen!) and the stripes were laid on prior to lots of wet sanding and four coats of PPG clear. The result, in my opinion, is stunning.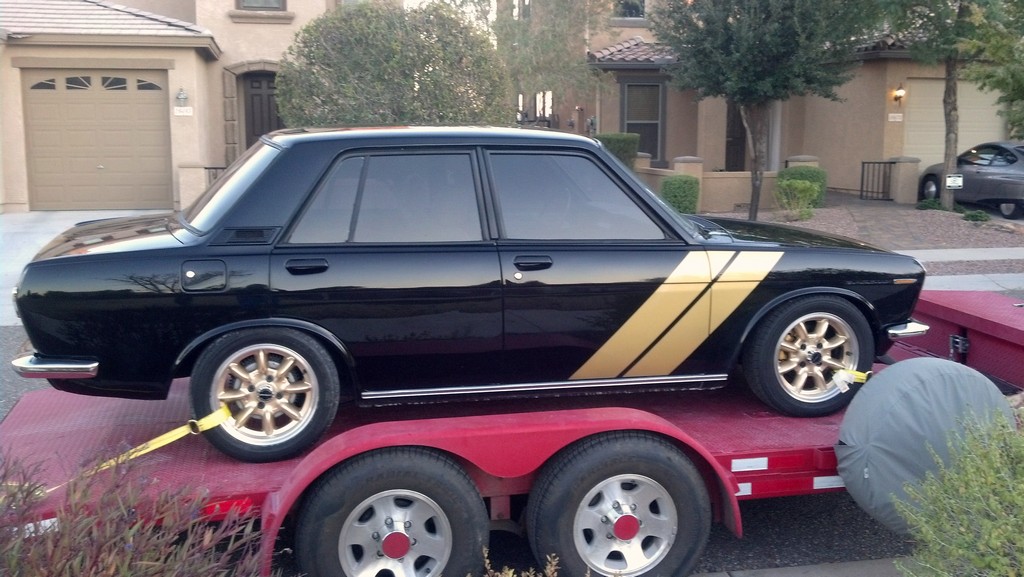 The lines are crisp and clean, and the gloss black makes the 510 look like a tailored tuxedo. The "attitude" it had before, with the flat paint, has been replaced with a more refined look that enhances the shape.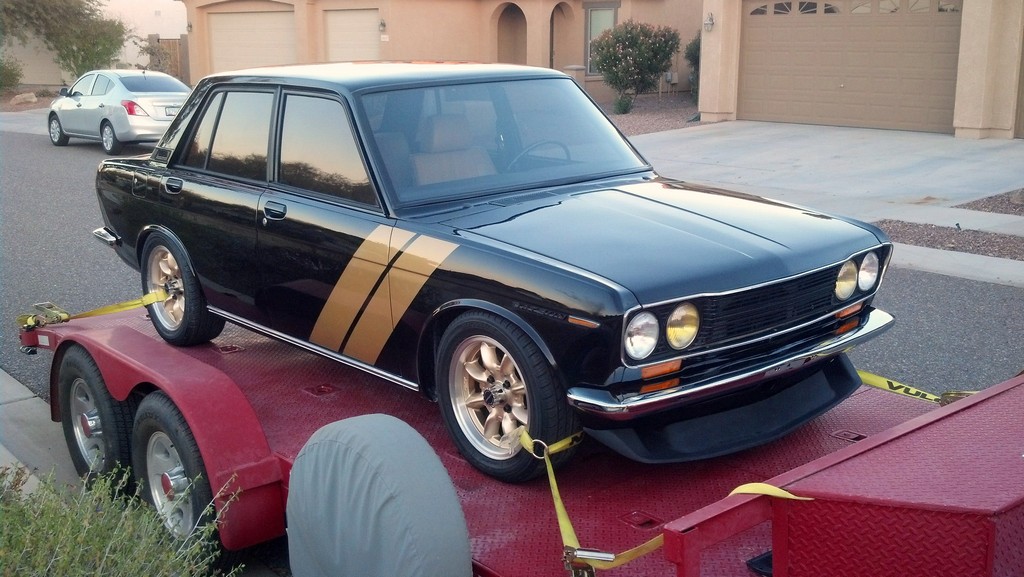 We'll be refinishing the centers of the wheels to match the gold stripes more perfectly, but for now, we're just going to enjoy seeing the reflections (and try to keep it clean)!
Now, I need to kick up the search for a 1968 ashtray and a speedometer, and a set of the '68 "suicide wipers" with motor… I want to make sure the rest of the car is "up to par" with the exterior. Still haven't installed mirrors, but I've decided to go with a stock 510 mirror, powdercoated satin black (to match the door handles and grille). I may get a little woozy taking a drill to those gorgeous doors, but "safety first"!
I think we'll wrap this one up – It's been 17 pages since we started, and I think we've covered the vast majority of the build. We'll start on another one pretty soon, and if we do anything substantial to the 510, I'll make sure to update this series for you guys.
Thanks for joining us and reading along. I hope you're working on (or planning) a restoration of your own. If so, make sure you pop in on the DATSUN FORUMS and tell us about your project!
Until next time,
-Greg