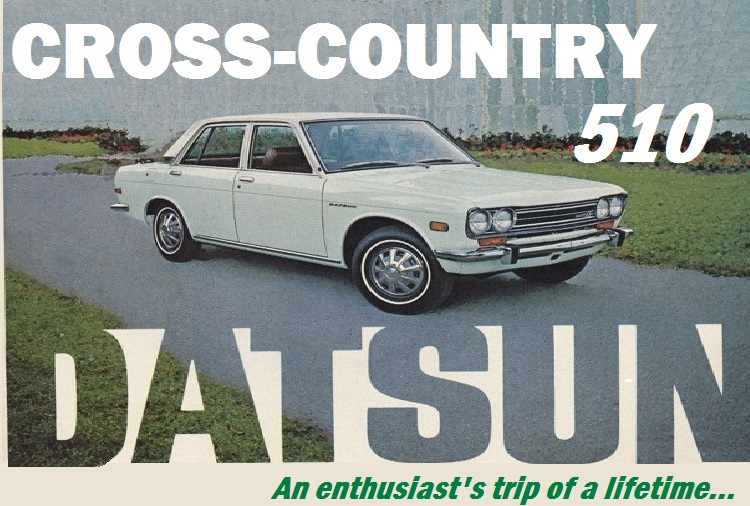 We woke up early this morning at 6:00 AM, exited to hook up with the guys (and gal) from ZROC in Columbus. The temperature dropped dramatically overnight and we thought it looked like it might be another rainy day, however it turned into a very nice day, with temperatures accommodating our lack of air conditioning. We left the hotel after breakfast, at 9:00 AM, with plans to meet the ZROC team by 11:00 AM.
The morning drive was uneventful, with none of the misfiring we encountered the day before. We arrived about 11:30 to a parking lot of Z cars and a Roadster (2-240Z's, 1-Z32, 2-350Z's, a 370Z convertible and a 1969 2000 Roadster, hope I didn't miss anyone).
The group was very hospitable, gifting me one of their club t-shirts and club window sticker, which immediately I affixed to the 510's quarter window. The club's Datsun guru had a close look at the 510, checking things out mechanically and proclaiming it fit to continue. After cleaning up a couple of electrical contacts, he was able to get both horns working again, leaving only the heater fan to trouble shoot.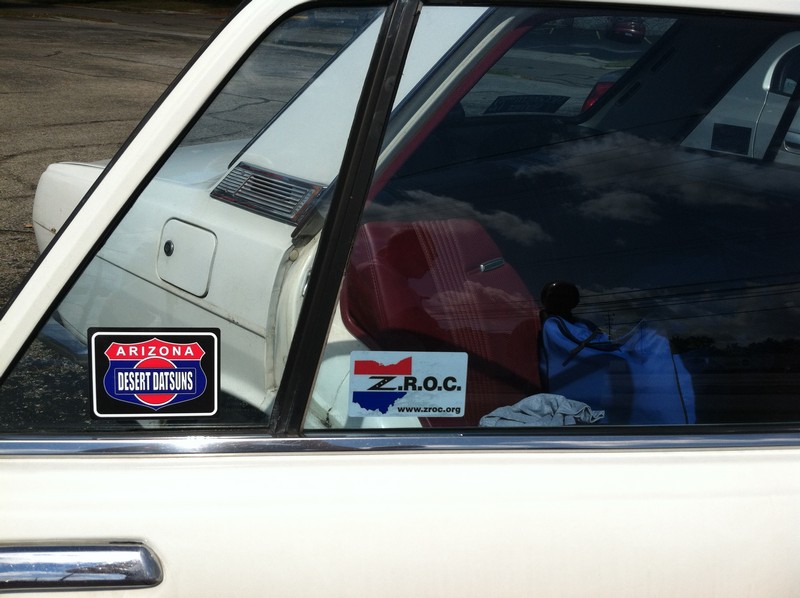 The car is consistently running between 185 and 195 degrees, with 60 lbs of oil pressure. All the fluids have stayed full, though there are a few small oil leaks that will be attended to when we get the car home.
After spending time looking and talking about each other's rides we moved inside to share lunch subs before hitting the road together for a 30 mile ride toward Indy.
While hanging out together, a guy named Roger stopped by after seeing all the cars grouped, intrigued to know what we were doing. In the course of the conversation I discovered he was very familiar with Datsun race cars and in fact had a NOS passenger front fender at home he would sell (mine will need some rust repair). Unfortunately we couldn't arrive at an agreement on price, which I may kick myself for later. The fender would have fit nicely in the back seat for the trip home.
After leaving our new friends and heading south we noticed the car had become decidedly louder, so we pulled over at the next rest area to investigate. We discovered the exhaust pipe and muffler had parted company, now separated by a half inch gap. There was nothing we could do so we got back on the highway, continuing south to Indy. After gassing up on the way and calculating the fuel economy we discovered we are now averaging 26.5 mpg after four fill ups.
From Indianapolis we decided we would keep going to Terre Haute, IN before calling it a day. That allowed us to see the odometer roll past 50,000 miles as well as put 800 miles and three states in our rear-view mirror (Pennsylvania, Ohio and Indiana).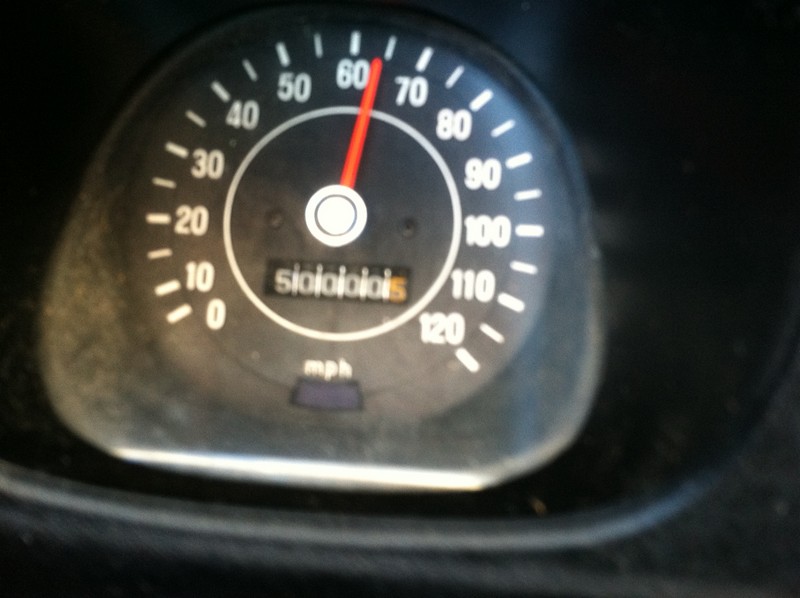 Continue on to part 6! Datsun 510 Road Trip – Part 6