While we're waiting for Randy to begin his epic journey, let's get to know the car he'll be driving…
The car is a one family, 1972 Datsun 510 sedan purchased new from Rothrock Motors in Whitehall, Pennsylvania, first titled 3/27/73. The dealership is still there and still selling Nissans. The car was originally purchased by an older gentleman (grandfather), whose eyesight eventually began to fail, explaining the two exterior driver's side mirrors on the door and fender. The grandfather intended to pass the car to his son when no longer able to drive. Unfortunately, the son passed away before he did, so the car went to his son's wife (daughter in law). She titled the car in her name 1/3/91, with the odometer showing 44,243 miles (less than 2500 miles a year). Reportedly, she drove the car infrequently. Her son (original owner's grandson) drove the car while in college, racking up an additional 5,000 miles. Windshield stickers and rear license plate, show the car last registered in 1997, 16 years ago. Current mileage is just over 49,000.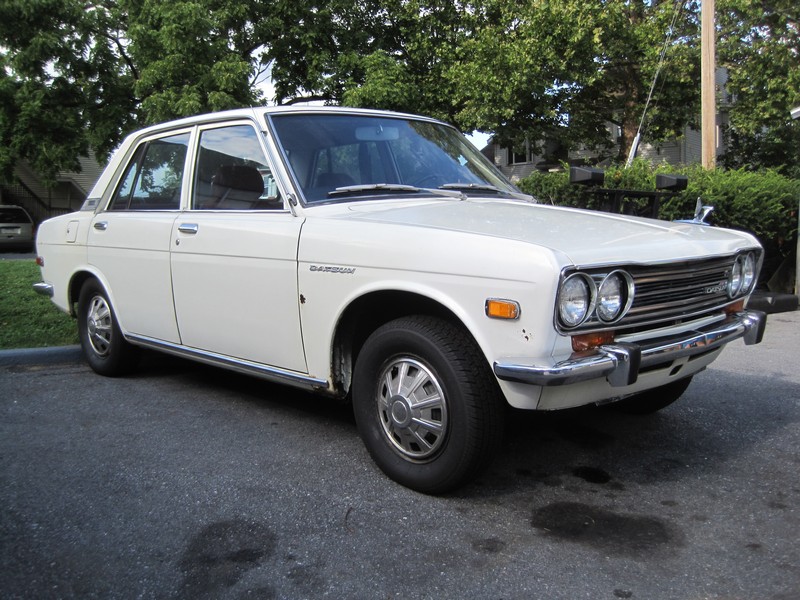 I purchased the car from Dave Cziraky, who lived near the original owner and remembered seeing it as a child. In the east Datsuns quickly became rare sights as moisture and salt took their toll. Fortunately the 510 was rust proofed at the dealer. Dave remembers the car as a bit of a curiosity, as Japanese vintage cars became increasingly unusual. He recalled the car was well loved by the family, being maintained, washed and waxed regularly. The car lived in a single stall wooden garage most of its life. Dave acquired the car as part of a deal for the owners home, which he and his brother purchased to renovate. Dave's a car guy but his passion is American muscle so he was willing to let the 510 go. He never transferred the title in his name.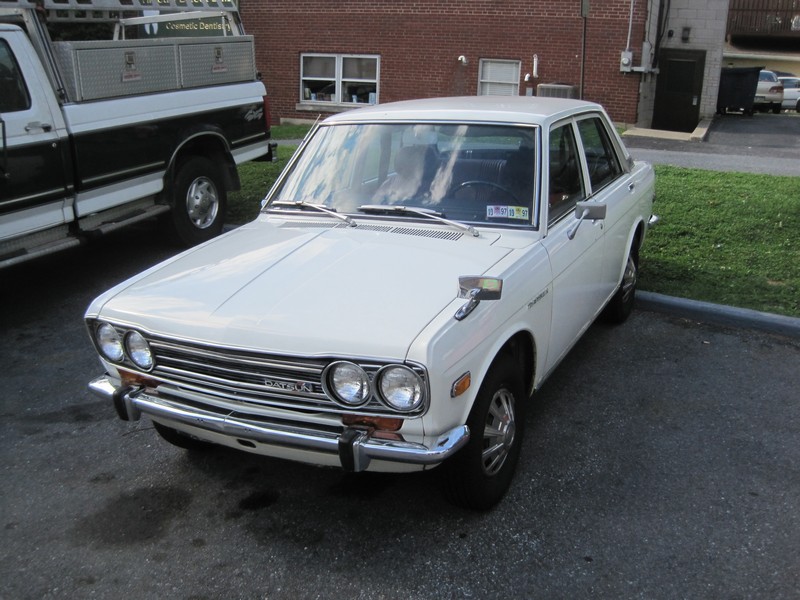 I met Dave at a car show where my wife and I had our 71 and 72 Datsun 240Z's in February of 2013. He was visiting a friend in Tempe, Arizona, who was there with his two English sports cars. Dave told me about the 510 asking if I might be interested. Though not particularly a 510 fan, I said I might and asked him to send pictures when he had time. Three or four months later I received his call from Pennsylvania asking if I remembered him and wondering if I might still be interested. After seeing pictures and asking lots of questions, we settled on a price, contingent on the car being roadworthy for a coast to coast trip. New tires and battery, a re-cored radiator, fresh fluids, belts, hoses and a tune up were all that was required. Road tripping a vintage car across the country has always been a dream. This time in my life, and a 510 that actually found me, afforded me the perfect opportunity to check this off my bucket list.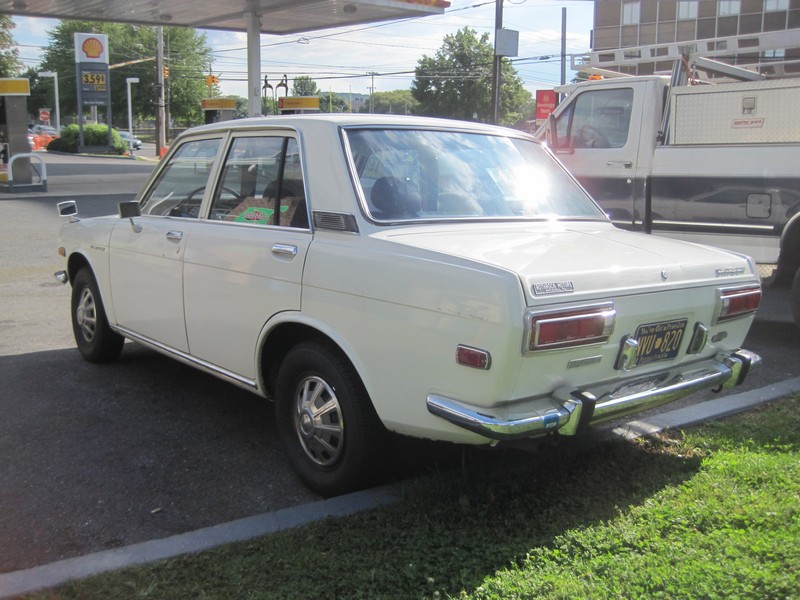 The idea soon grew beyond just bringing the car home. 510 owners are a rabid bunch so I thought it would be fun to let them participate. The idea was hatched to create a live road trip, on line, with progress updates and pics posted throughout the trip. NICOclub offered to host the trip, encouraging me to go one step further and seek sponsors. I soon realized a week on the road by myself would be a bit lonely so called another car guy from Detroit I've known for almost 35 years and invited him tag along. No doubt, good memories will be created regardless of the outcome.
Thanks for joining me on this trip, and I hope to see some of you along the way!
-Randy (Randalla)
Continue on to Part 3: Datsun 510 Road Trip – Part 3