Each classic vehicle was introduced and described by Mr. Nacif before being unveiled, eliciting "oohs" and "aaaahs" from the gathered attendees. Eating dinner among these legends of Nissan's heritage, while chatting with other journalists, Nissan executives and staff, and other enthusiasts such as myself, was an experience I will never forget.
Incidentally, during a conversation with Mr. Nacif, I mentioned that we collect and restore classic Datsuns. He motioned at the assorted cars and asked a question I had been itching to answer – "Which of these is your favorite?" As it turns out, we share the same love for the crisp, clean, classic design of the 1966 Nissan Silvia. This handbuilt coupe, designated as model code CSP311, was one of 554 built utilizing the Roadster chassis and powertrain. Only four exist in the US, and I've had the good fortune of driving one several years ago. I will add a CSP311 to our collection someday.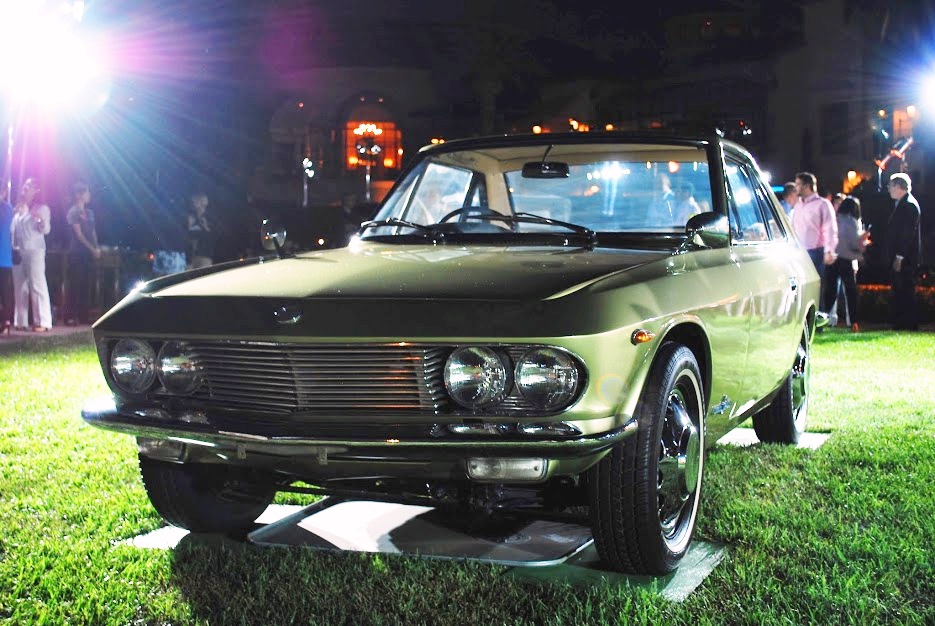 In the interest of expediency, I'll list the rest of the cars, with links to additional information about each.
1935 Datsun 14 Roadster
1947 Tama Electric Car
1961 Datsun 320 Pickup Truck
1961 Datsun Fairlady 1200 Roadster
1966 Silvia CSP311
1970 Datsun 240Z
1990 Infiniti Q45
Here's a little gallery of the rest of the Nissan Heritage display:
Dinner was superb, and I shared a table with my new friend Juan Guillen. Juan is the founder and CEO of Latin Trends Magazine, a New York-based periodical that reports on pop culture with a Latin twist. We shared some laughs and compared experiences working in media. He's a true New Yorker, and I'll definitely look him up for a tour next time I'm in the Big Apple.
Anticipating a full day to come, we all bid adieu to the scenic view, the spectacular cars, and the new friends we had made, and retired to our respective bungalows for the night…
Dreams of my next classic Datsun restoration filled my sleep, and I awoke excited to see what the next day held in store.
Ready to join me for Day Two of Nissan 360? Let's go! Nissan 360 – Part 4