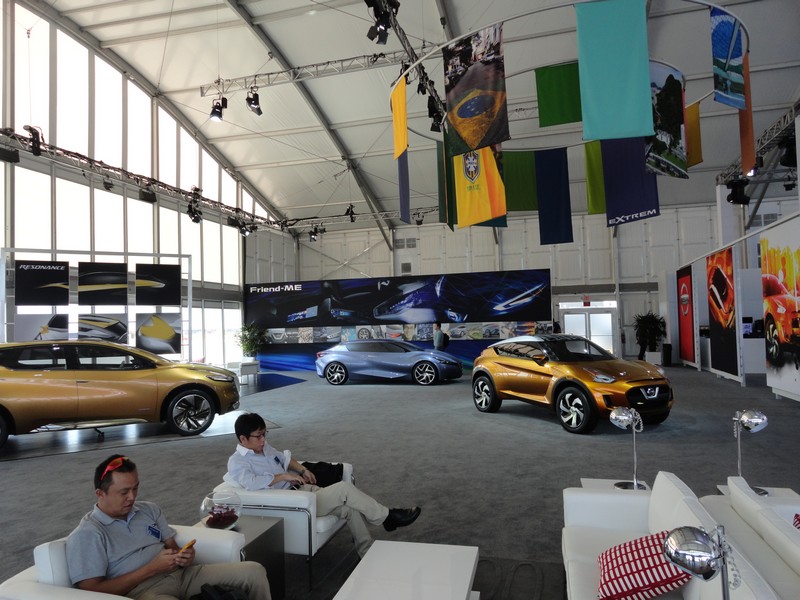 Since most of the rest of the attendees had now flocked to the drive tracks, I decided to get back into the air conditioning and take a closer look at the Nissan concept vehicles for you guys. It's pretty impressive to see these one-off cars up-close, knowing that every piece is hand-fabricated and finished, and somehow, the end result appears almost production-ready.
Nissan FriendMe – Created by Nissan Design China and Nissan Global Design Center, Friend-ME was unveiled at the 2013 Shanghai Auto Show. Developed specifically for drivers in the Chinese market who were born in the 1980s, which is estimated to contain 240 million potential buyers.
Nissan EXTREM – Nissan's first concept car designed specifically for Brazil made its global debut at the São Paulo auto show in 2012. The EXTREM is an urban compact 2+2 targeted at young, city-based car enthusiasts.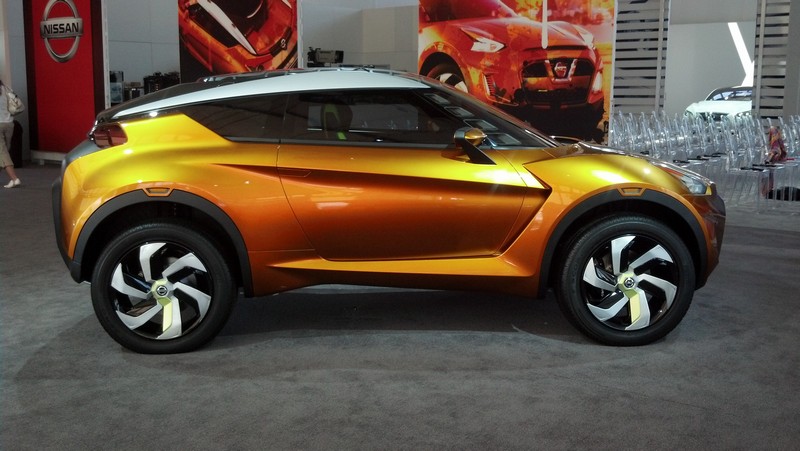 Nissan Resonance – Inspired by the future allure of hypersonic travel, Resonance looks ahead to the world of tomorrow. From its 2.5-liter 4-cylinder engine, to its hybrid electric drive system and Nissan's next-generation Xtronic continuously variable automatic transmission, this concept represents the next direction of Nissan crossover styling.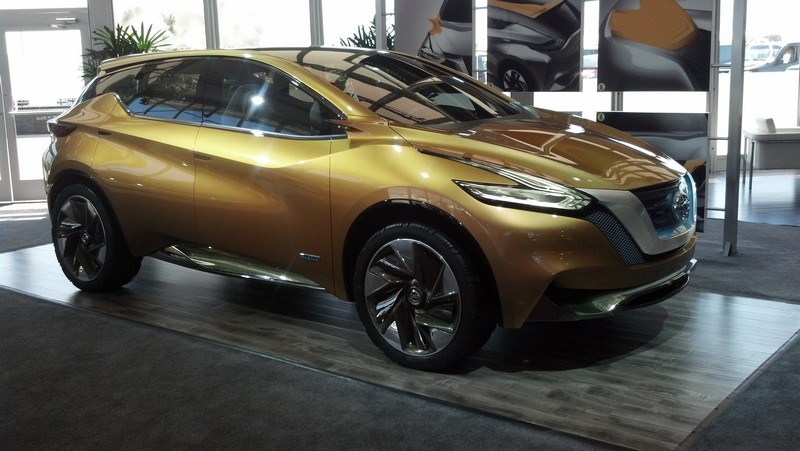 …and, we got an up-close look at the Datsun GO – The new GO is built to meet the needs of the rising group of optimistic customers in high-growth markets who seek better value propositions. Outstanding fuel efficiency, excellent acceleration and a roomy, comfortable interior for five were the goals for this car, which will be produced in India. The 1.2-liter, 5-speed GO will start at less than 400,000 Indian Rupees, equivalent to about $6,700.
Here's a cool video that was playing near the Datsun GO display:
Would you guys join me for the Infiniti Reception dinner? Nissan 360 – Part 9