Thanks to Bruce, we made it back to El Toro just as the rest of the attendees were arriving in the buses.
The opening presentation took an in-depth look at Nissan's increase in production capacity worldwide. We learned that Nissan U.S. Manufacturing is expected to nearly double the number of export markets it will be able to serve by 2015. By early 2014, Nissan's production capacity will eclipse two million units in the Americas, driven by recently added capacity at its U.S. plants, as well as new facilities in Mexico and Brazil. As of August 2013, more than 900 U.S.-built Nissan Pathfinders have been shipped to Australia and New Zealand marking the latest milestone in an aggressive and growing export strategy for Nissan, with 12 percent of U.S. production going to export markets in 2012. Over the next six months, Nissan expects to expand U.S. exports of Nissan Altima, Pathfinder, Maxima and Infiniti QX60 models into new markets such as Ghana, Nigeria, Philippines, Vietnam, Israel, Argentina and parts of Latin America.
Here's a cool infographic, for those who prefer visuals: Nissan Motor Company – Worldwide Assembly Plants, Production, and Exports
Business is interesting, but you guys want to hear about the driving! Well, it was time to go experience the best Nissan has to offer… A quick jaunt across the facility (in the new Taxi of Tomorrow, no less) led us to the racing course, where the participants were greeted by two new GT-R's, the Nissan GT-R NISMO GT3, and the ever-menacing "Lilly," the first-ever built Nissan Juke-R, and one of only four in existence.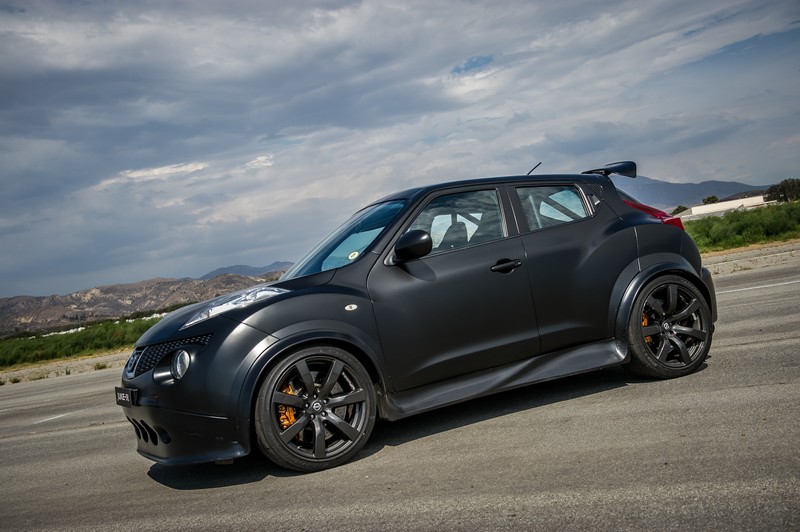 You can imagine my pulse rate at this point – I was about to drive the Nissan Juke-R.
Participants were limited (for obvious reasons) to two drives, in the car of their choice.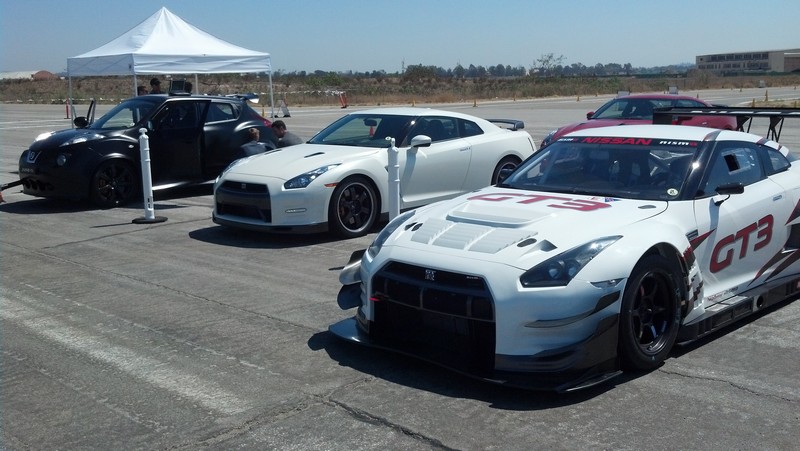 Thinking strategically, I figured that in order to get the most out of my brief opportunity, I'd drive the course in the GT-R (a car I've driven several times before).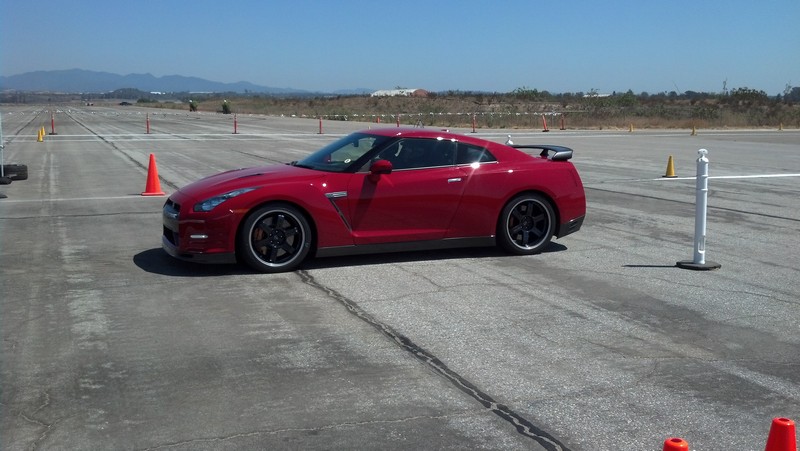 Strapping on a helmet, I selected the red GT-R, and after a quick rundown of the track layout from my instructor, we were off. If you've never gotten the chance to drive a GT-R, find a way to make it happen… There's no explaining the refinement, precision, and brute power of this car, and anyone who has the opportunity to own one is exceedingly fortunate. The drive went by far too fast, but I managed a quick run and was ready to take on the Juke-R… or so I thought.
There's a reason the 545-hp Juke-R costs upwards of $600,000… the Juke is nearly 500 lbs lighter than the GT-R, reaches 60mph in less than 3 seconds, and has a full F1A roll cage… handy to have when 170 mph is easily attainable. I'd be lying if I said I remembered everything about the experience… I recall strapping in, getting positioned in the seat, and thinking, "I feel like I'm strapped to a bar stool, and that bar stool is strapped to a rocket." Before I knew it, my instructor gave the signal to launch, and we were off. Now, the differences in the Juke-R and the GT-R are numerous… there's no refinement, no comfort, no civility. This car was built to rip your face off and smack you with it. It's loud, raucous, nasty…and feels much more skittish and sketchy than the GT-R. The twin-turbo V6 is clearly pissed that it wound up in a flat-black Juke, and it shows.
There's a lot less electronic intervention. Because of the super-short wheelbase, the Juke-R quickly changes attitudes, from plowing the sticky front tires, to full-snap oversteer. It feels as if it pivots on an imaginary point just beneath the shift lever, and despite my best efforts, I did the unthinkable – I went into a decreasing-radius sharp right-hander too hot, plowed, and hit a cone. Well, that's not entirely true. I DECIMATED a cone. No time to be humiliated, I had half the course left, and I tried to enjoy the remainder of my drive (which, fortunately, was relatively straight and allowed me to open up the VR38DETT powerplant). All too soon, this once-in-a-lifetime chance was over. I learned later, thankfully, that a couple of Nissan's executives had also executed cones with the Juke-R. I feel fortunate to be in good company, and I'd like to thank Nissan for giving us the chance to have that experience.
Participants also had the opportunity to ride along with GT Academy winner and race car driver Ashley Oldfield in his personal office, the Nissan GT-R NISMO GT3. I'm not a great passenger, so I chose to watch this one from the sidelines, but everyone that came back from their blast around the course returned with a grin from ear-to-ear and a newfound respect for what this car (and this driver) is capable of.
Incidentally, the VR38DETT engine is a technological marvel. Already, tuners have extracted over 1,500 hp from the engine, without changing the bore and stroke. Check out this video from Nissan's Yokohama engine plant (where the VR38 engine is made):
Let's go check out some of the Nissan cars we'll never get to drive in the US market! Nissan 360 – Part 11