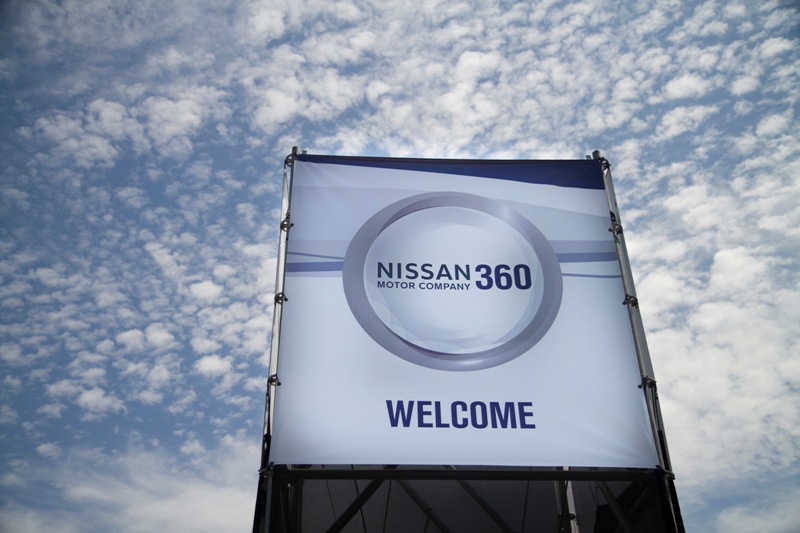 For an entire month, journalists from around the world descended in waves on Newport Beach, California for the Nissan 360 event. The event is a month-long showcase of the latest breakthroughs in vehicle technology, sustainability and market expansion. It was designed to provide journalists with inside information about Nissan, Infiniti and the all-new Datsun, allow them to drive most of the 100 various vehicles they brought along, and interact with Nissan's senior global management, technical experts and regional leaders.
… And what an event it was!
Nissan 360 took place from August 19 through September 15, and was spread out over several venues: At El Toro (a decommissioned Marine Corps Air Station), The Resort at Pelican Hill on Newport Coast, and even Crystal Cove Beach! This world-class event celebrated Nissan's 80 years of moving people worldwide, and coincides with Nissan's continued execution of Power 88, the business plan announced in June 2011, with a goal of 8% global market share and 8% operating margins by the end of fiscal year 2016.
We were there, and we'd like to share with you the experiences and excitement of the event. We'll show you photos of new global vehicle models, our driving impressions, major announcements about future products, insights from Product Planners and technical staff, and we'll even take you back in time for some highlights from Nissan's 80 years of innovation.
So, without further ado, let's get into it!
The Nissan 360 event was scheduled in "waves" – Nine groups, attending the event for four days, over the course of the month. I was fortunate enough to be in the very last "wave," which meant everyone was on-point, any kinks were worked out, and the enthusiasm amongst the Nissan employees was electric… I've attended a lot of press events for NICOclub.com, but this one outshined them all.
Upon arrival at John Wayne Airport, Nissan 360 staff were there to whisk me and a few other attendees off to our home for the weekend – Pelican Hill Resort.
Pelican Hill's jaw-dropping views, stunning beauty and idyllic setting on the Newport Coast are just the beginnng. This five-star, five-diamond destination was recently voted "#1 Resort in the United States" by Condè Nast, and their service and attention to detail certainly showed why.
Here's a quick video of the view right after I checked in…
I'm a simple guy – I work on cars, I usually have grease under my nails, a random band-aid, and a sore back. On top of that, I'm usually sleep-deprived (and sometimes a little cranky) from working on the forums. So, it's not often I get to experience a place like Pelican Hill. My quarters for the weekend was a gorgeous 850-square foot bungalow with an ocean view and the best of everything… I suppose I'm going to get a little spoiled.
Here's some pics of my bungalow, the entryway, and the surrounding areas.
For now, there's no time to soak in the whirlpool tub or watch the enormous TV – it's almost time to get ready for the opening dinner! Nissan personnel provided each attendee with a package of necessities for the event, and they clearly went all-out with the thoughtfulness and planning. A Nissan360 bag, a pair of flip-flops, some Oakley shades, a Nissan360 hat, and a map of the resort.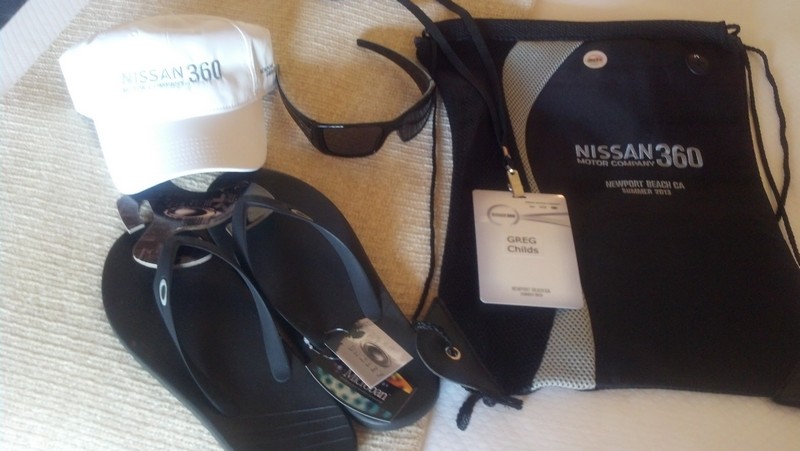 As if that weren't cool enough, each attendee received (for the duration of the event), a smartphone, pre-programmed specifically for each guest. Through this device, you could access your itinerary for the weekend, view information and pictures of all of Nissan's vehicles, reserve drive times, access event personnel, and even set reminders for the next scheduled event! High-tech for sure.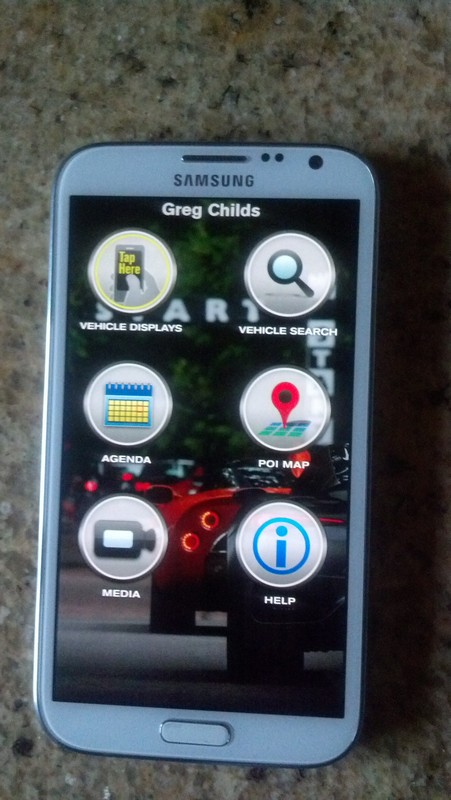 On my way over to the opening dinner, I couldn't resist getting some more photos of the amazing surroundings… I hope you enjoy them as much as I did.
Stick around, and join me for the opening dinner and some nostalgic Datsuns and Nissans! Check it out here: Nissan 360 – Part 2