Yet another long-term project from NICOclub HQ… I hope you guys enjoy it!
Over the course of managing this forum, I see tons of cars. You guys post up pictures of your daily drivers, your latest projects, your track cars, and things you'd like to build someday. We also go to a lot of events throughout the year, and we see the best of the best – especially at SEMA and the JCCS. So, there's never a shortage of ideas on the "wish list", and that's where this car comes in.
Having already modded several more modern Nissan vehicles, I felt like taking a different route. I've always appreciated the history and heritage of the Z cars, and figured maybe I'd do a restoration on one. So, in early 2007, I began the search for a suitable candidate.
I knew I wanted something from the 70-73 era. I'm not a big fan of emissions equipment, and Arizona has some of the most stringent emissions standards in the country. Some would say we're even held to a higher standard than California… since all our testing stations are state-run facilities, there's no option of bribing the shop or securing a "homey hookup". Anyhow, I also prefer the clean simplicity of the early cars… no Federally-mandated big bumpers, no fuel injection, no extra electronics. Just pure early Japanese sports car heritage.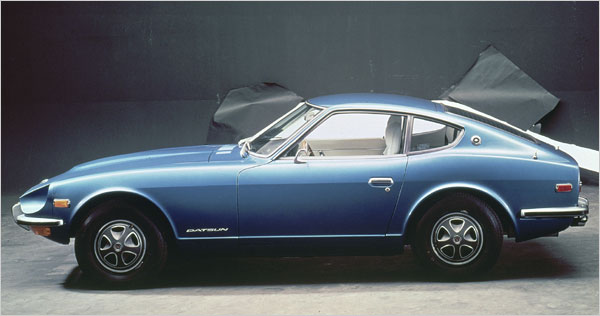 As you know, Datsuns are notorious for rusting on the boat on the way to the US. In fact, despite their concentration on the west coast, most of the ones I looked at were badly corroded… Since I wanted to do a restoration, not a complete rotisserie rebuild, I skipped the ones with visible rust perforation. I had a budget in mind, but the more cars I looked at, the more I realized that I might have to lower my standards. So, I expanded my search to non-running examples. Immediately I ran across a small classified ad for a 1972 240Z with a 4-speed and air conditioning, less than 10 miles from home. The asking price was right, so my hopes were lifted – Let's go look at a Z!
A quick phone call to my best friend and partner-in-crime, Master Fabricator Jason McCoy (rotorimp) and he showed up with a truck and trailer, ready to go haul the next project. We arrived at the seller's home, and he was a real character. He was a disabled Veteran, and he'd bought the Z in Phoenix at West Valley Datsun after returning home from Vietnam. He'd driven it regularly, and had it serviced by the dealer, until 2003 when his age and injuries conspired against him, and he became unable to steer and shift effectively. He parked her in the back yard and bought a Frontier – my kinda guy.
Here's how she looked the day before I arrived:
Unfortunately, by the time we were done chatting, it had gotten dark. Flashlights in hand, we gave the Z a cursory inspection, saw that it was complete and solid, and shook on the deal. On March 13, 2007, I became a classic Z owner.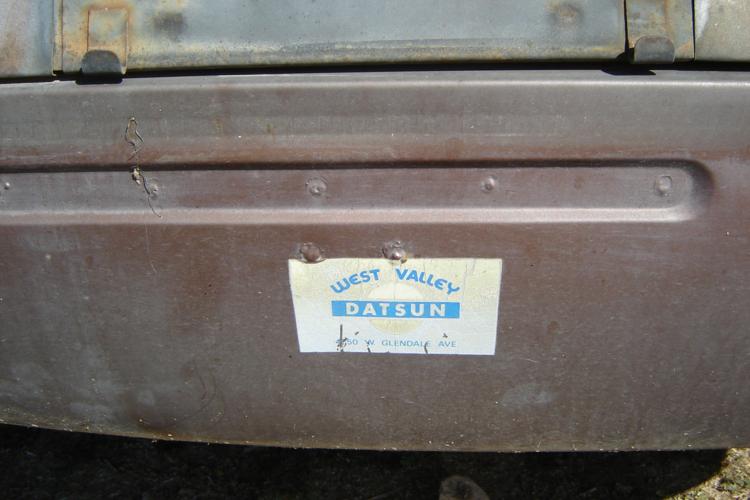 I brought the car home, gave it a good cleaning and inspection, and took a lot of pictures. Her original color was a root beer brown metallic, and it was pretty well-worn. Just for fun, I polished up a section of the fender… a pretty color, but not something I'd want to keep. Interior was called "butterscotch", and I'm sure it was awesome in 1972. Lots of spare parts in a box, original spare tire in place, original jack, wheel chocks and tools still in place, and she was still wearing a decal from the original dealer. This would be a cool project.


Before we get into the actual restoration, here's some photos I took as I was examining my purchase… It's not much, but it's a starting point.

Little did I know at the time that this car would have an incredible impact on so many people, and completely change the course of my life forever… No kidding.
Read more: 240Z restoration and modification – Part 2
Questions? Comments? Just want to discuss the build? Here's where: Building an RB25DET-powered 240Z