With enough time to charge up my camera, offload some pictures, and grab a quick shower, it was time to leave the dress shoes, collared shirt, and khakis in the closet. Shorts, t-shirts, and flip-flops were the official evening wear for this event – We're going to a beach party!
A quick bus ride down to Crystal Cove beach, and we were greeted with warm smiles, warm sand, great music, and tables upon tables of delicious island-themed food!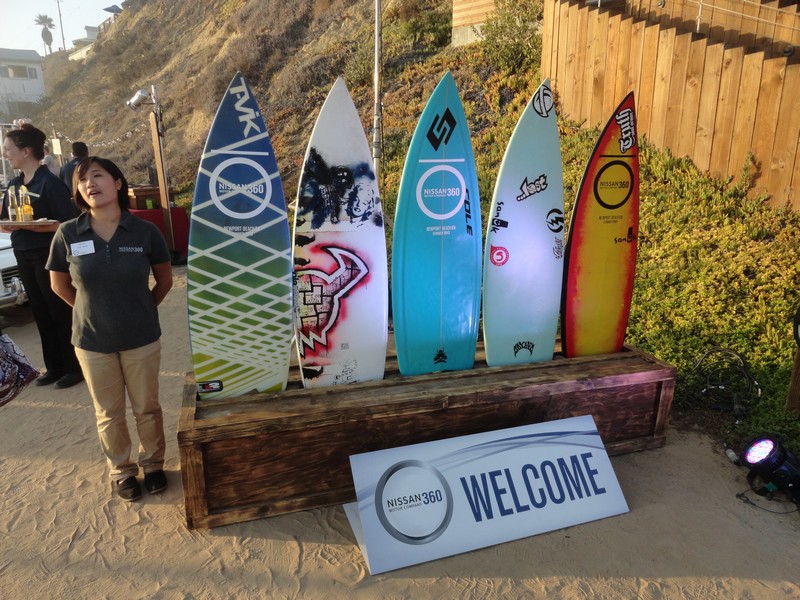 As the sun sank into the ocean, everyone seemed to have a great time with their new friends. A rack of surfboards, a pristinely-restored Datsun Roadster and a '65 Datsun L320 pickup (with a bed full of beer) added to the ambiance.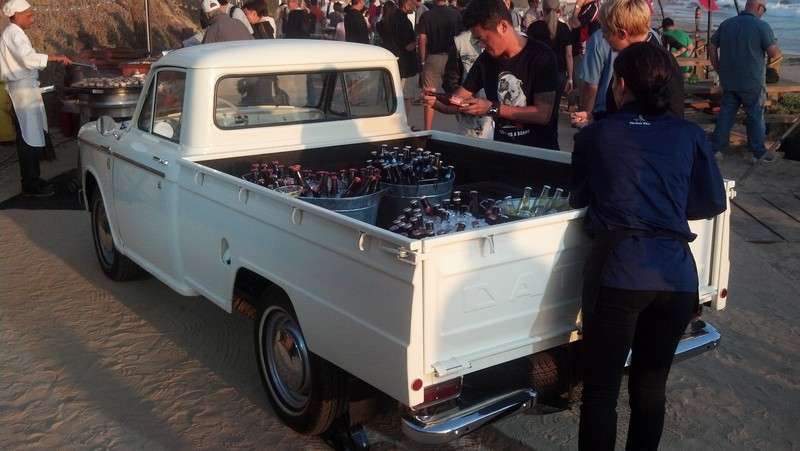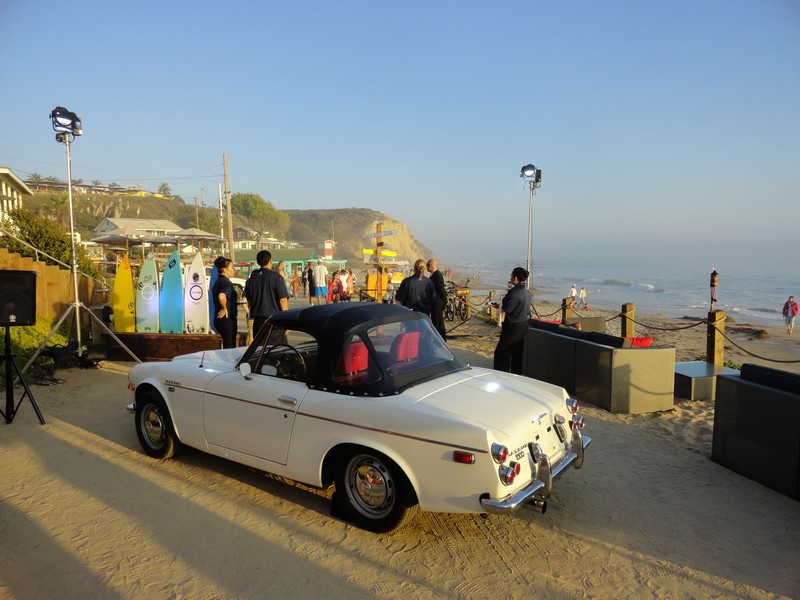 As the temperature dropped on the shore, the excitement amongst the Nissan360 staff and planners was evident. After months of planning and over a month on-site, they pulled off an exceptional event and their work was nearly done.
Congratulatory hugs and group pictures signaled the end of our evening, and we loaded up on the buses to head back to Pelican Hill.
The "Simmer Down Lounge" was our next destination, and the open bar was a perfect excuse to spend a little more time hanging out with all of our new friends. The night ended far too soon for us, and that meant we'd all be heading back home to recount our experiences at Nissan 360.
I hope to have the privilege of attending the next 360 event, and I really hope you all, our readers, enjoyed sharing this experience with me.
While we've been concerned about Nissan's direction of late, the sense of excitement and optimism for the future is very apparent among the staff and executives at Nissan. I witnessed some evidence of a return to the enthusiasm that seems to have been gone for a while from the lineup, and I think we're going to see some really cutting-edge, technologically-advanced, and best of all, FUN cars and trucks coming our way from our favorite car company.
Get out to your local Nissan dealer and take a drive in something that interests you. Share your impressions and feedback, because if there's one thing I learned this weekend, they're listening.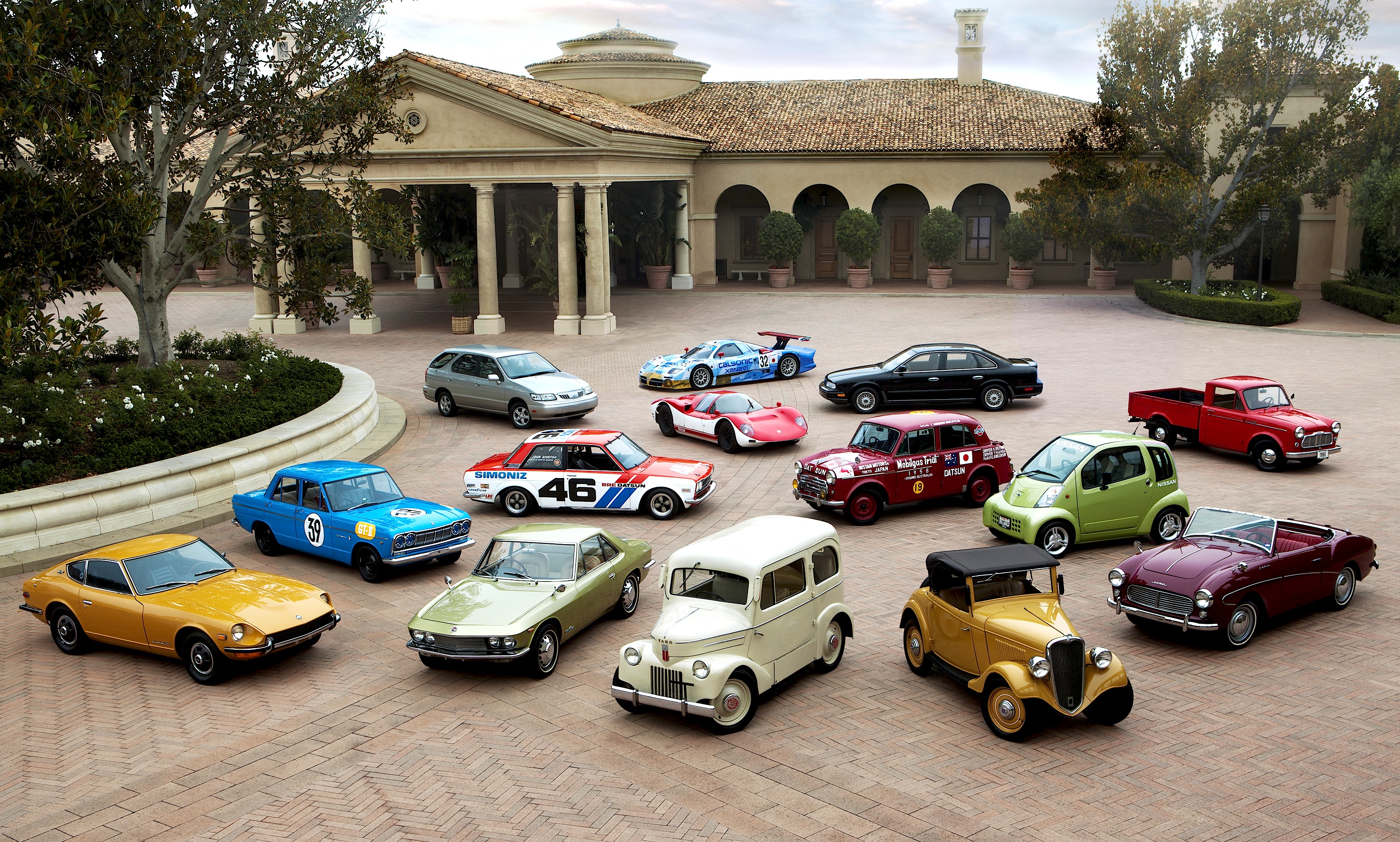 Enjoy the ride!
Greg (AZhitman)
NICOclub CEO
A special thanks to James Sisson for contributing some of the photographs for this article. His camera costs more than mine. 🙂